Two Ingredient Sweet Potato Tortillas
---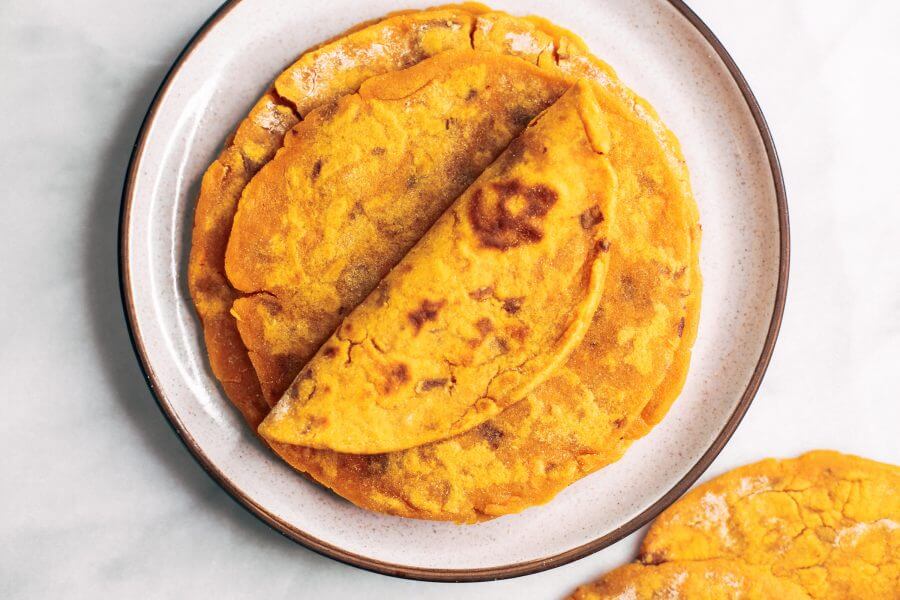 Two ingredient sweet potato paleo tortillas. An easy gluten free and paleo tortilla recipe. These tortillas are pliable, delicious, and easy to make!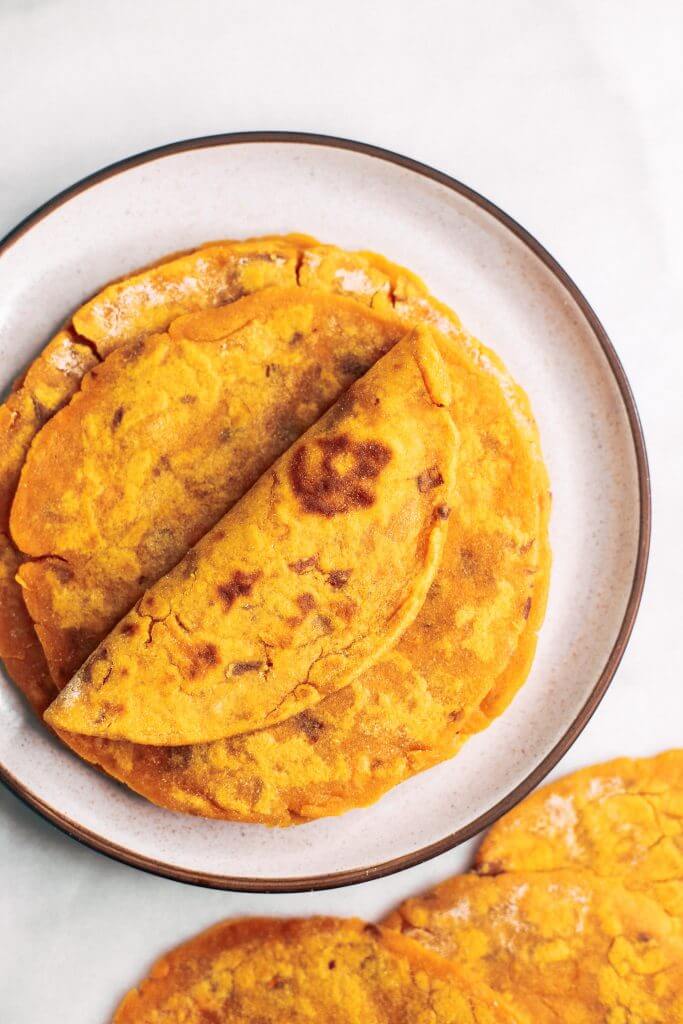 Okay, hold on, because I am just over-thrilled about these tortillas right now.
Sweet potato tortillas made with just two ingredients?
Count me in!
These easy to make paleo tortillas are healthy, delicious, and easy for anyone to make!
Plus, who doesn't love getting a little flour on their hands once in awhile?…
Me!!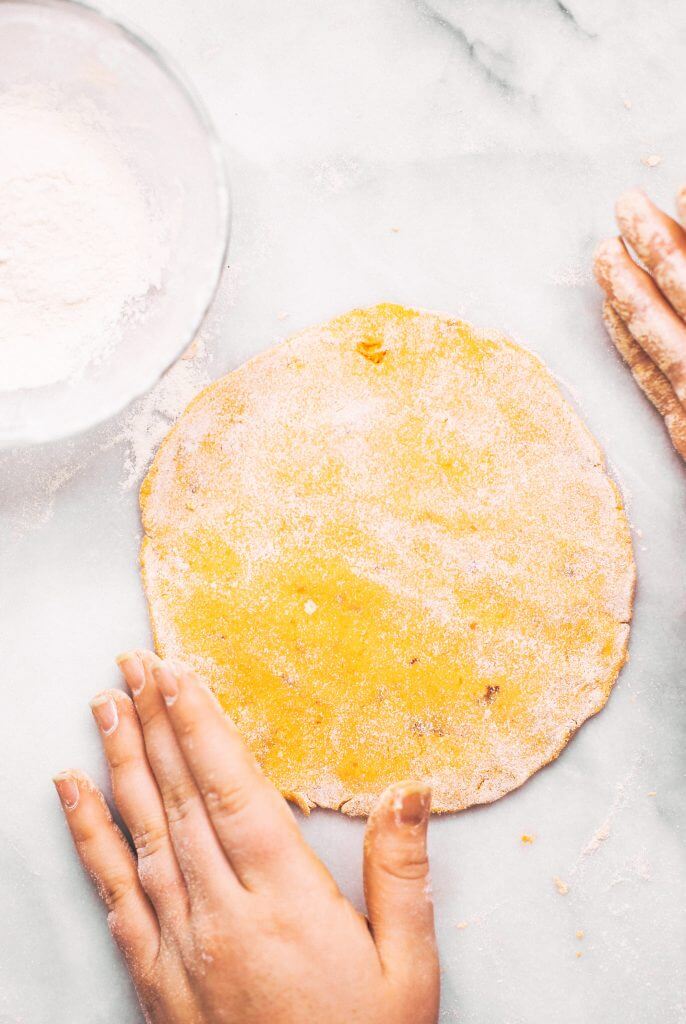 So, you can use a tortilla press for this recipe, but we love to do it by hand instead.
Rolling out dough by hand and shaping pretty tortillas is kinda therapeutic, trust me.
Every-time I roll out tortillas, it brings me back to when I was in Belize, where I spent the afternoons rolling out tortillas side-by-side with the neighbor family, who prepared meals for hungry kids every day after school.
Most of the time, it would be the children's only meal in the day and it was such a joy to work side-by-side making tortillas for their happy little faces.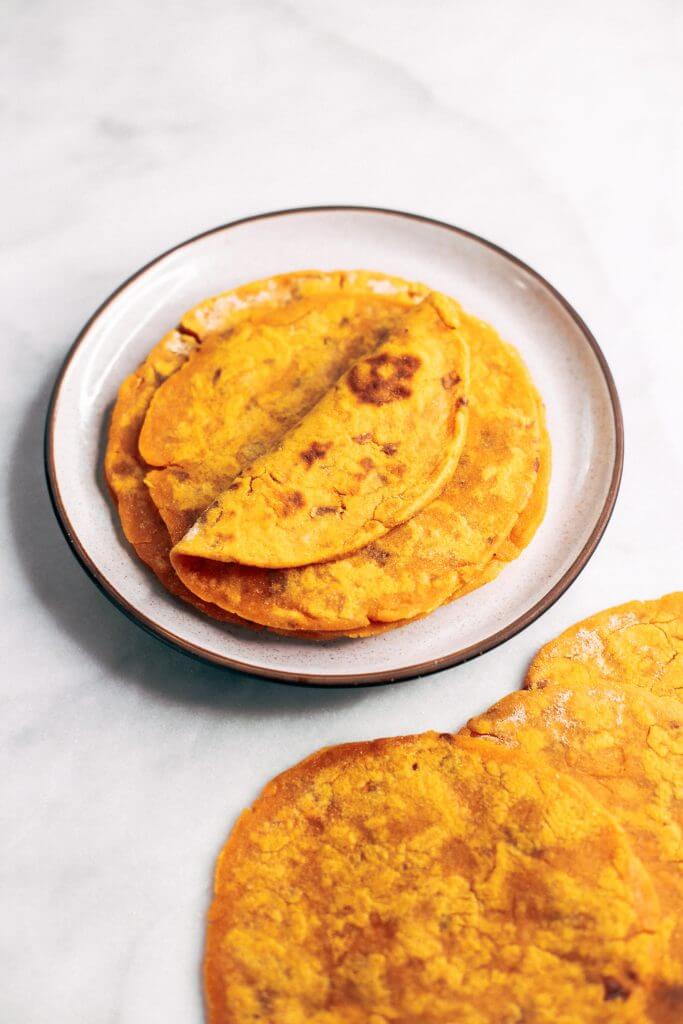 two ingredient tortillas!
My sister made this recipe for you guys today and we had a lot of fun making burritos afterwards! 🙂
I use Anthony's Goods cassava flour for this recipe and recommend you use the same brand for the same results.
It has been reported that different brands can cause a variance in final results.
Well, you're pretty much ready to go!
Once you get your dough together and roll it out, you're on your way to flipping tortillas.
Then comes the fun part: planning out what you want to fill them with!
Today, I made dessert tortillas by spreading some almond butter on one of these tortillas, adding some apple slices, drizzling with molasses, and finishing off with a sprinkle of cinnamon.
It was delicious!
Also, had to sneak in a breakfast burrito in there for lunch. 🙂
Planning on tacos later…
Tacos anyone?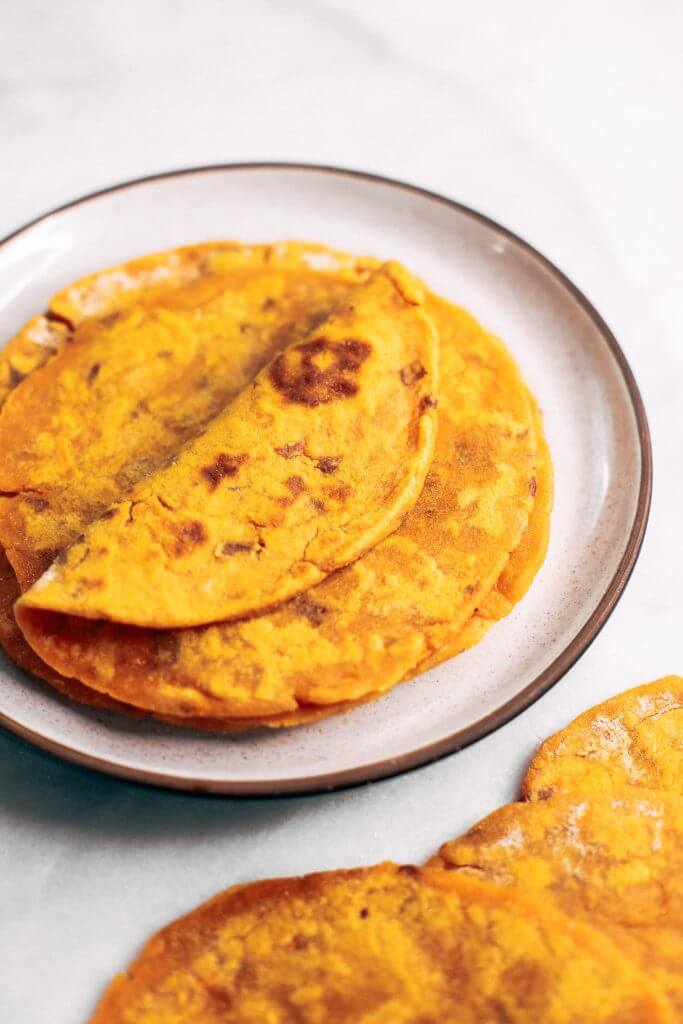 Make mashed sweet potato (cut sweet potato into cubes, steam in a saucepan with 1" water until soft, then drain and use). Stir mashed sweet potato together with cassava flour in a bowl until smooth.

Divide dough into 8 equal pieces, dust a clean surface with cassava flour, and press/roll out into 1/4" thick tortillas.

Heat a skillet over medium heat, drizzle lightly with olive oil, and cook on each side until golden brown.
Nutrition Facts

Two Ingredient Sweet Potato Tortillas

Amount Per Serving

Calories 92

Calories from Fat 1

% Daily Value*

Total Fat 0.1g 0%

Polyunsaturated Fat 0.02g

Monounsaturated Fat 0.02g

Sodium 96mg 4%

Potassium 269mg 8%

Total Carbohydrates 22g 7%

Protein 1g 2%

* Percent Daily Values are based on a 2000 calorie diet.