Best Ever 5 Minute Cassava Flour Tortillas
---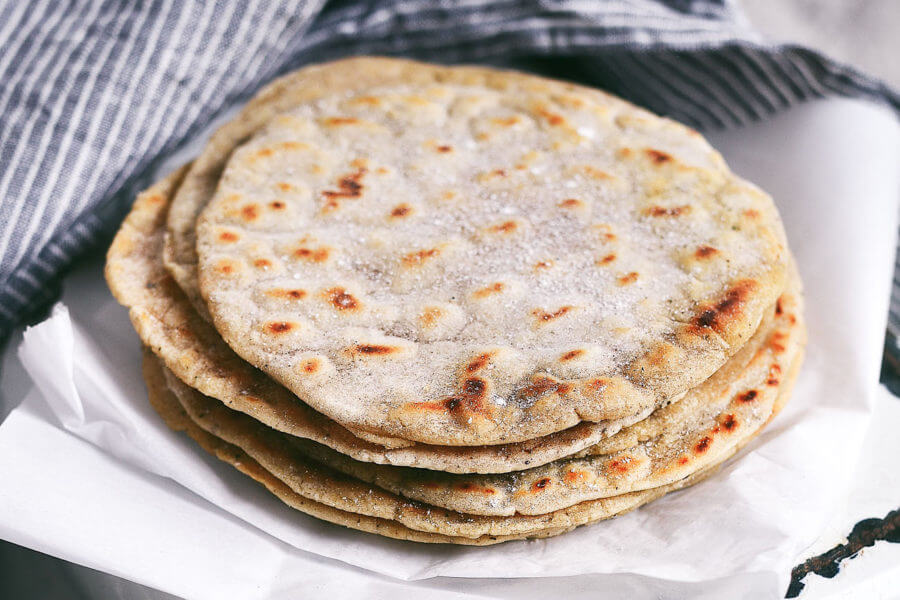 The easiest, most versatile, fool proof, and delicious paleo cassava flour tortillas! Mix up and cook in 5 minutes! Make them thick, thin, crisp, or soft! Gluten free and dang delicious!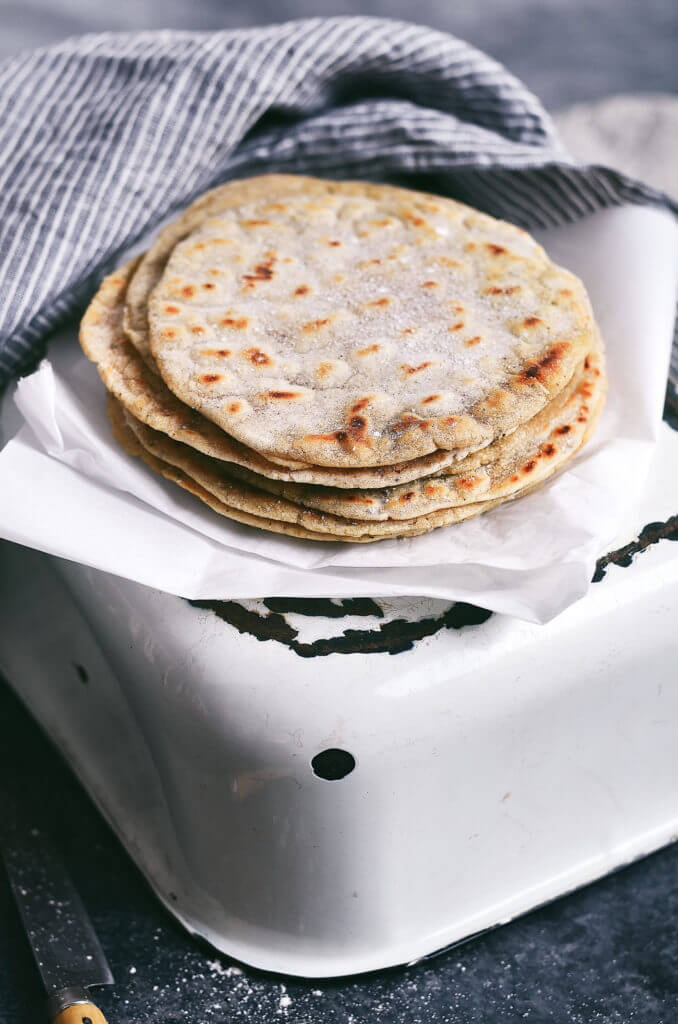 You really can't mess up these tortillas. If you happen to add too much flour to the tortillas or they seem a little dry, just add more water or coconut milk. If the batter is too wet for your liking, just add some more cassava flour too it. Wanting a thin tortilla? Roll out the dough with a rolling pin between two pieces of parchment paper and you will have beautiful thin tortillas that holds together GREAT! Also, if you want a thicker (almost pita, which I LOVE) keep the dough a bit thicker. Any way you make these you can't go wrong! These tortillas are fool proof and so dang easy to make!

cassava flour tortilla heaven
I have been making these tortillas all week (literally ALL WEEK)! You've probably seen my stories cluttered with these cassava flour tortillas with a side or eggs, guac, or salsa. One of my favorite things about this recipe is the ability to store them in the fridge for multiple days!
I either make the batter and cook one or two when I'm ready to eat. Or I cook them all ahead of time and store them in an air tight container in the fridge. Either way is safe and super easy! To store the batter in the fridge- make the batter and cover with an air tight lid or plastic wrap. Dreams do come true.
Now you can have all your breakfast feast dreams without the hassle! And know that it's going to be be good for you. One of the most asked questions I get what are my favorite easy breakfast ideas that can be made ahead of time. I know we're all super busy in the mornings! Having a delicious tortilla that can be filled with eggs, avo, or made into a breakfast wrap is heaven!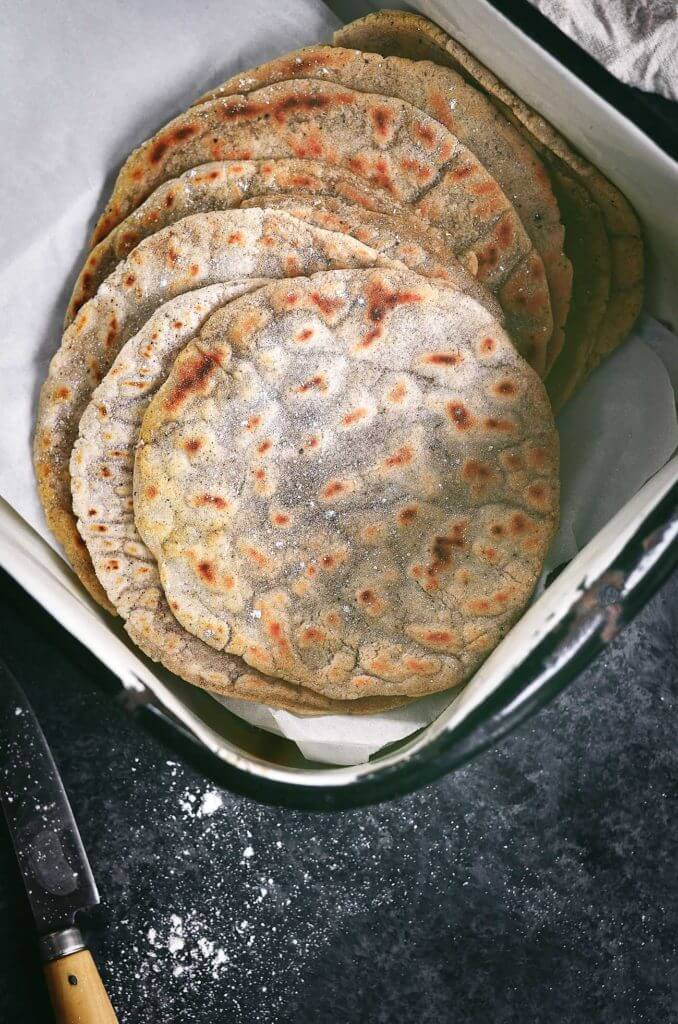 tortillas many ways!
I'm not kidding when I say that these tortillas are versatile. They can be made crispy with a little crunch when you bite into them- perfect for hardshell tacos. Or you can make them soft, which makes snacking and paleo wraps bomb! Um, also you can make them in between. 😉 Whateva you want!
I wasn't sure how these tortillas were going to turn out with just cassava flour. But turns out, they work perfectly! Like almost too good and easy. Never mind, that's not a thing. Cassava flour is the perfect star for this recipe.
As I was making a double batch of these tortillas again today it took me back to my trip to Belize. Pounding out tortillas in a bright turquoise colored outdoor kitchen with the thick hot air, palms, and a beautiful souled Mama by my side in the kitchen. Happy days!
So homies. Go make tortillas. Make em good.
Warning: These may be addictive… I still have a bag of them in the fridge that I've been munching on and I just keep going back for more. 🙂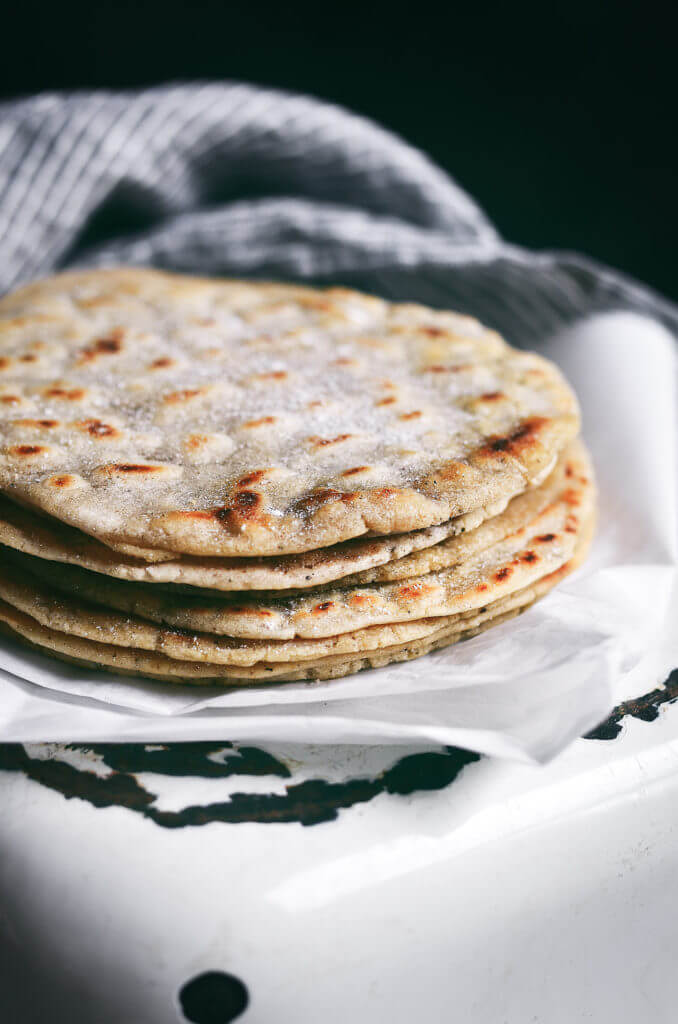 Combine ingredients for the tortillas in a medium size bowl and mix together until well combined. The dough should stick together and be a smooth consistency.

Divide the dough into 10 equal parts and shape into balls. On a piece of parchment paper roll and pat each section of dough into a thin tortilla. You can use your hands to press out the dough into a tortilla shape or use a rolling pin for this. If the dough is sticking sprinkle lightly with cassava flour.

Heat a fry pan on the stove over medium/low heat. Drizzle the pan lightly with olive oil for cooking.

Cook the tortillas for about 1-3 minutes in each side until it reaches desired consistency. You can make them crisp or soft. It's up to your personal preference!
Nutrition Facts

Best Ever 5 Minute Cassava Flour Tortillas

Amount Per Serving

Calories 168

Calories from Fat 108

% Daily Value*

Total Fat 12g 18%

Sodium 388mg 16%

Potassium 127mg 4%

Total Carbohydrates 17g 6%

Protein 1g 2%

* Percent Daily Values are based on a 2000 calorie diet.