Chocolate Avocado Muffins
---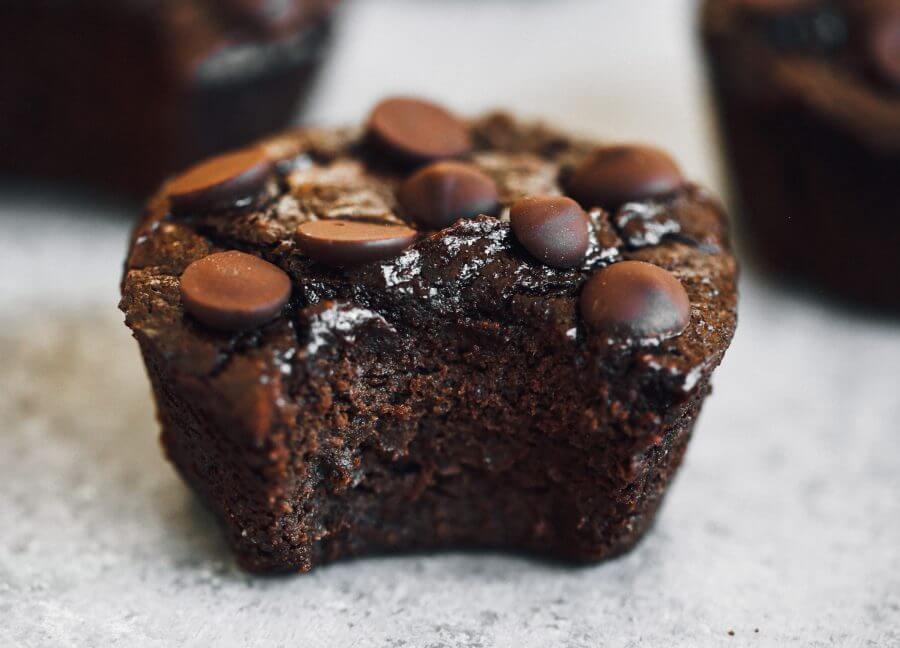 Fudgey chocolate muffins made with avocado and sweetened with dates and an apple! These healthy paleo chocolate muffins taste almost like brownies and are so delicious! They can be stored in the freezer for future breakfasts or desserts.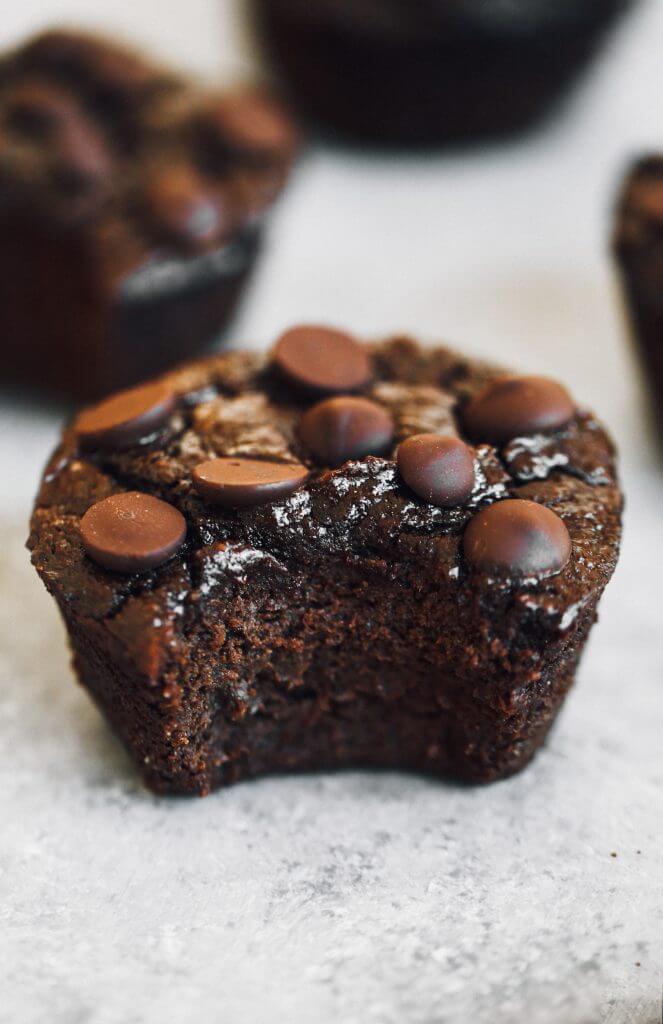 I guess I polished off the last stash of my raw brownie bites yesterday, because I spend a good amount of time searching for that one last one, that I thought I had saved…. guess not, whoops!
In order to get my daily chocolate dose, I resorted to the fact that my brownie bites were gone and it was time for a fresh batch of something chocolatey.😋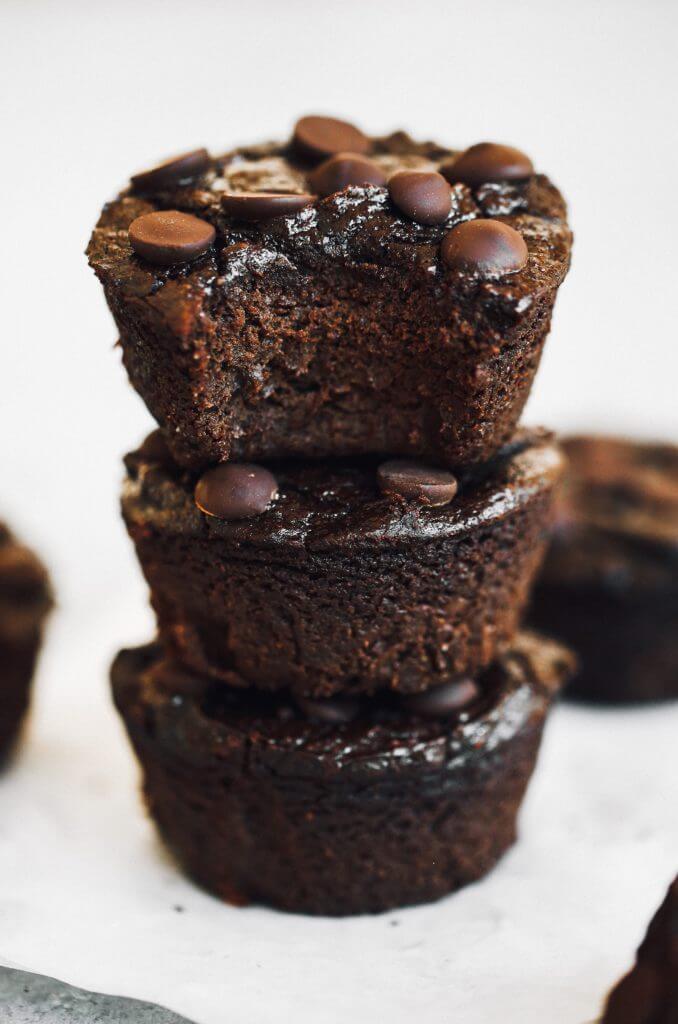 chocolate avocado muffin time
These chocolate avocado muffins are basically leftovers in muffin form.
It's been a bit too long since I've been to the grocery store.😬
So instead of making the trek and putting in the effort to go shopping, I decided to make lazy day chocolate muffins.
And I'm pretty glad I did, because these fudgey avocado muffins could be a brownies first cousin!
So, so good and definitely a good pick to put on the menu this week.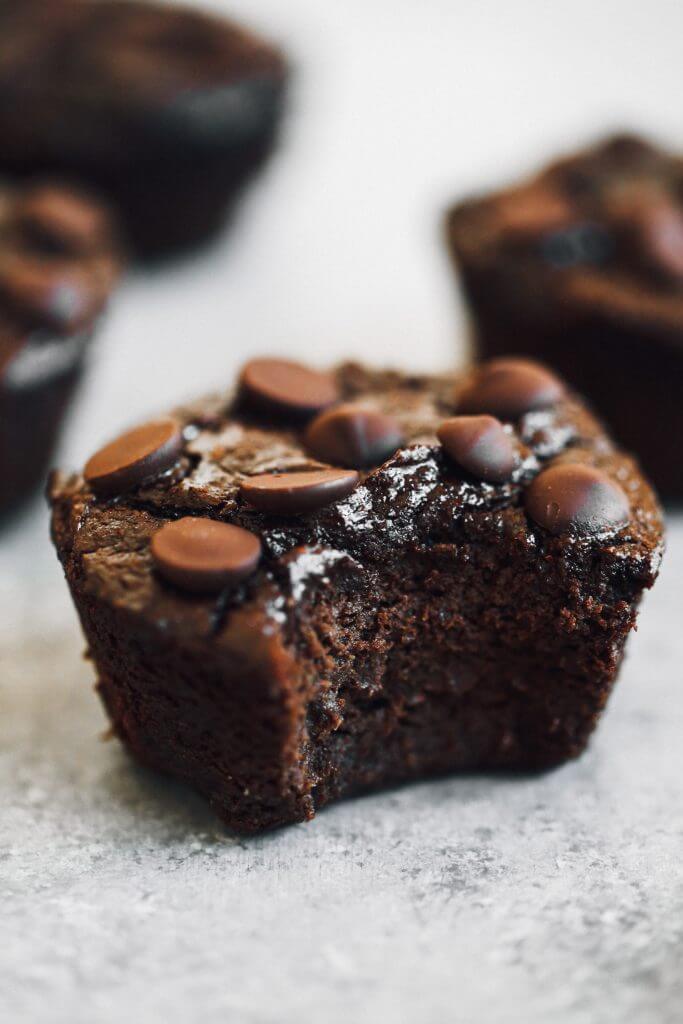 The wonderful thing about life is balance, right?
Salads for breakfast one day, then chocolate avocado muffins the next?
Anyone else, or is it just me? 🙂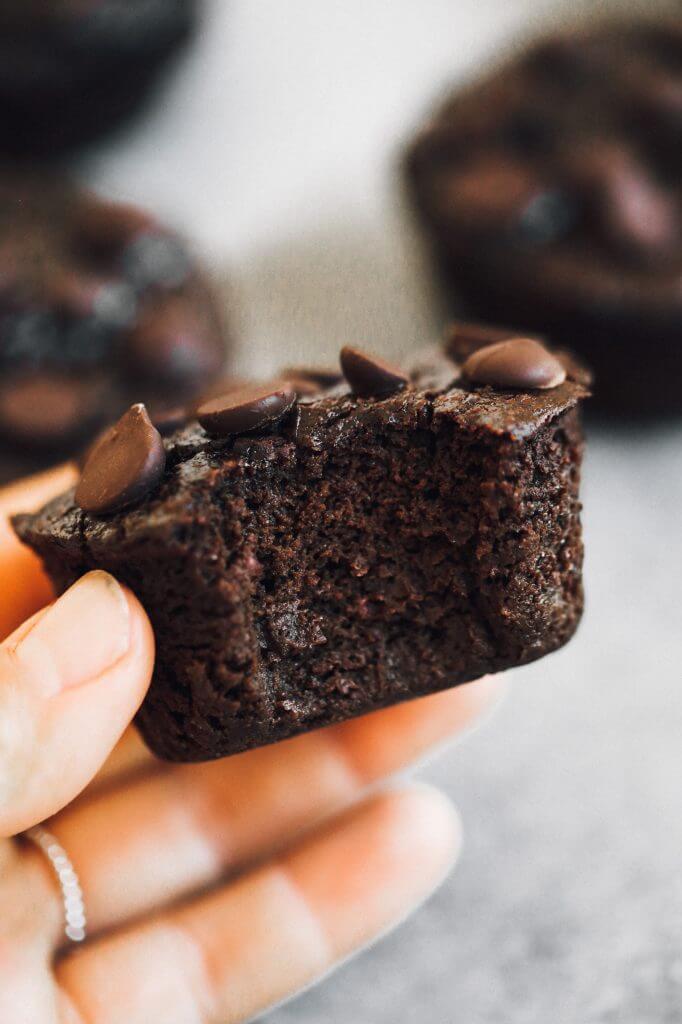 Preheat oven to 350F. Generously grease a standard muffin pan with coconut oil.

In a food processor combine all ingredients (except baking soda and chocolate chips) until smooth. Add baking soda and pulse until combined.

Use a large ice-cream scoop and fill the muffin pan about 3/4 the way up (almost to the top). Sprinkle the tops with chocolate chips (optional) and bake on 350F for 30-35 minutes until cooked. You will know they are finished cooking when a knife inserted into the center of a muffin comes out clean. Makes 9-10 muffins.
Nutrition Facts

Chocolate Avocado Muffins

Amount Per Serving

Calories 214

Calories from Fat 99

% Daily Value*

Total Fat 11g 17%

Cholesterol 56mg 19%

Sodium 191mg 8%

Potassium 271mg 8%

Total Carbohydrates 27g 9%

Protein 5g 10%

* Percent Daily Values are based on a 2000 calorie diet.