5 Minute Flourless Chocolate Banana Zucchini Muffins
---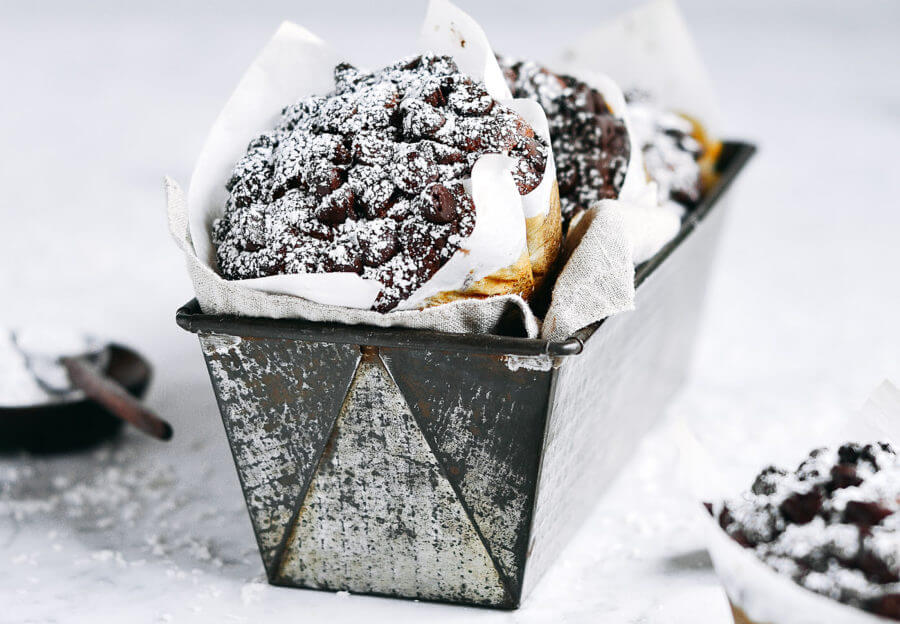 Easy paleo and gluten free blender banana zucchini muffins with chocolate chips. Healthy, easy, and delicious! These muffins are made in only 5 minutes thanks to my KitchenAid® Pro Line® Series Blender!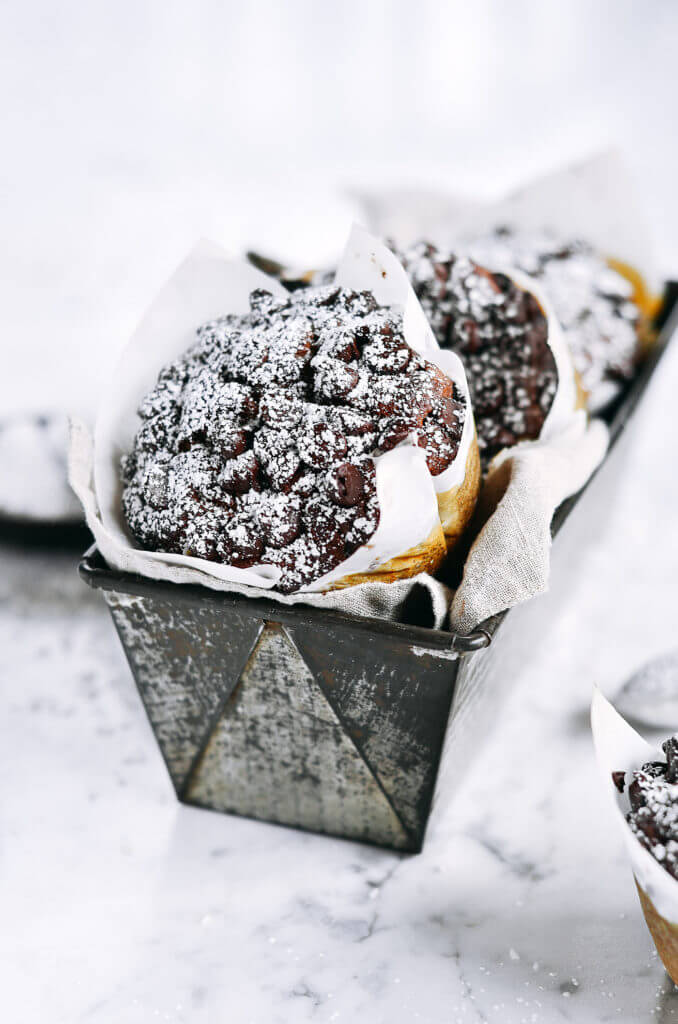 You know how Christmas morning is so exciting when you're a kid? Well, that's how I felt when I knew this beautiful new KitchenAid® Pro Line® Series Blender was coming in the mail!!! My sister helped me drag the giant box up our long snowy driveway and giddily opened up the cardboard box revealing a gorgeous pearl white blender from KitchenAid.
Complete with sleek retro vibes that make you want to cook all day and a high powdered motor (and when I say high powdered, I mean it! FOR REALZ). I haven't owned a blender that works as well as this baby! I was so super stoked to find that it chopped up massive chunks of ice and frozen coconut milk like a boss (nothing compared to my other old blender that could not handle that kind of icey madness).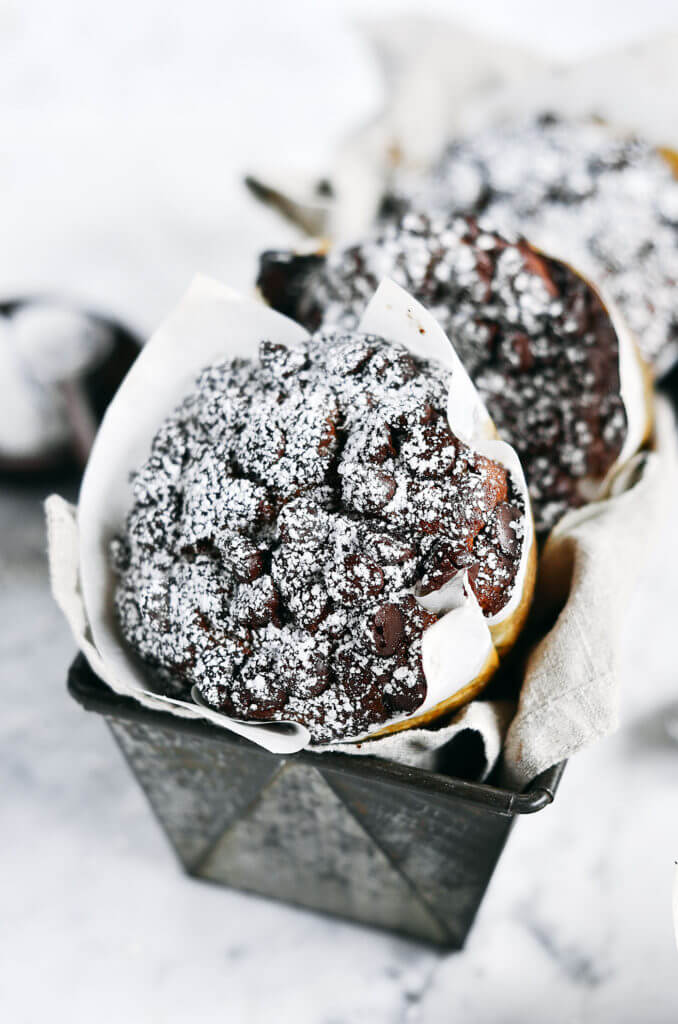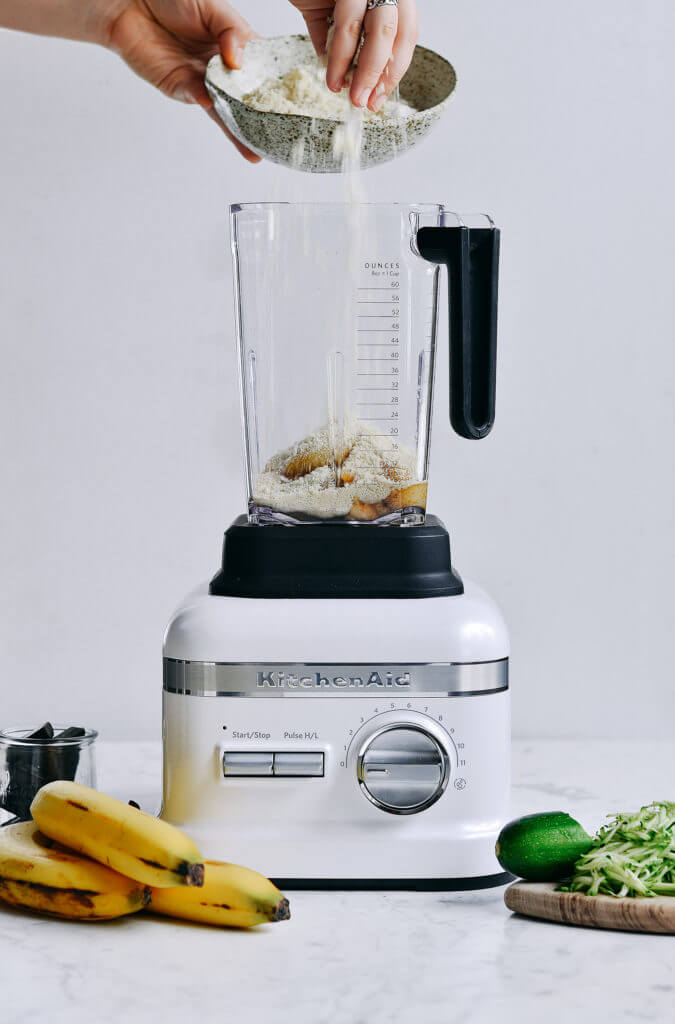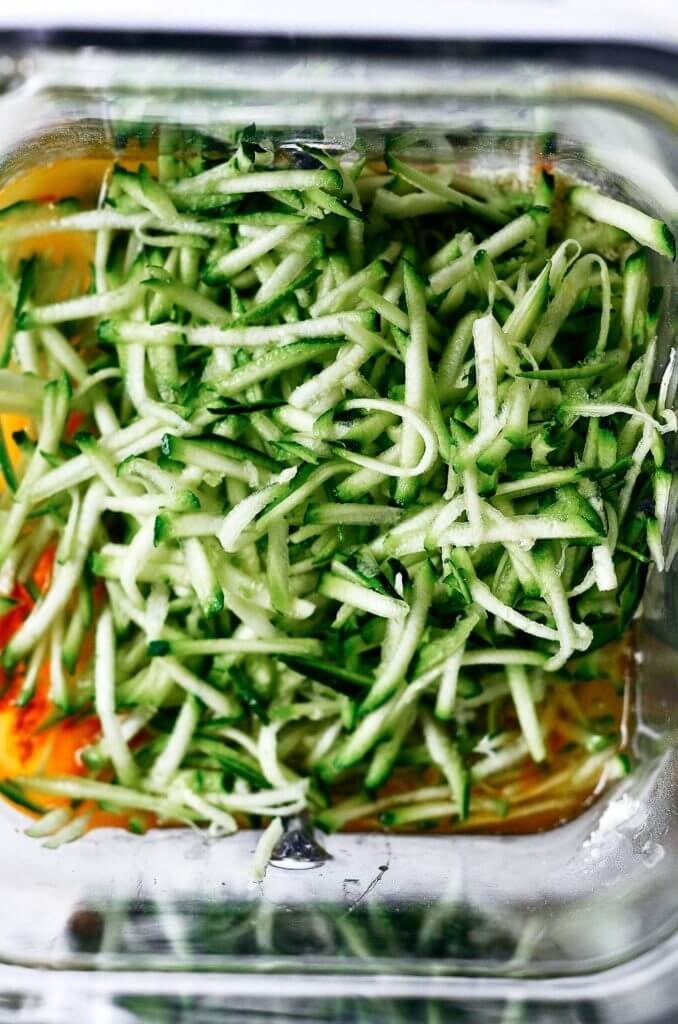 This blender is a powerhouse! It chops, blends, purees, mixes, mashes, and whips up anything I need in super power and speed! I know I'm gushing, but you would too if you went from the blender I previously owned to the most beautiful and high performance blender. A cook likes her tools. #forreal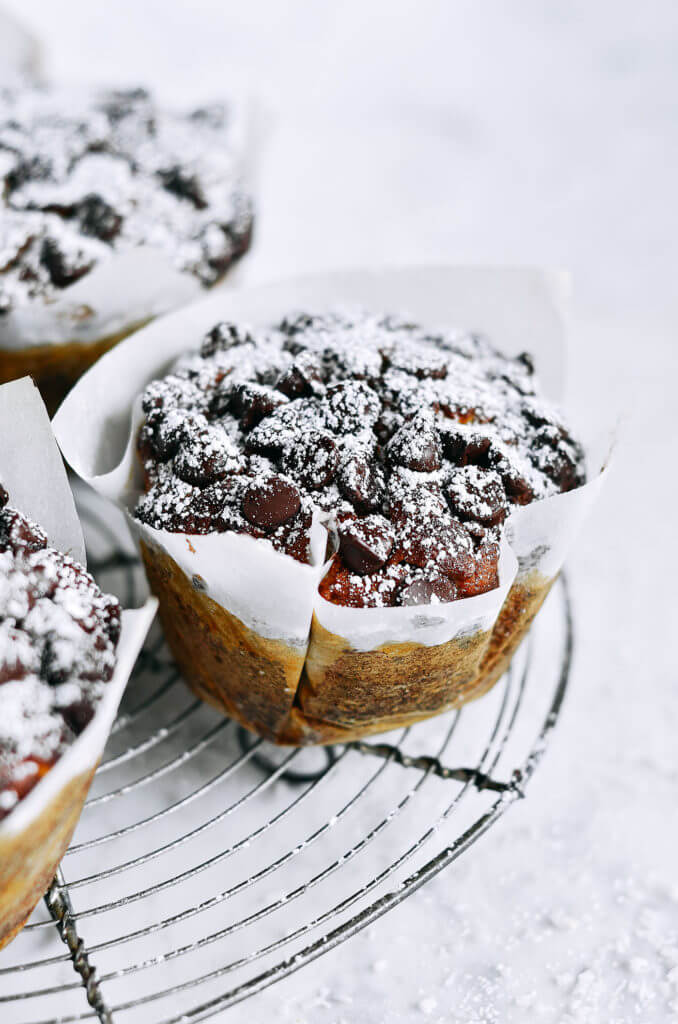 Now, for muffins? Who's ready?
Muffins bring a sense of comfort to me. They remind me of coffee shops, late morning brunch, and all the happy things of the weekend. But, what's even better than a muffin?… An extra large flourless paleo muffin chocked full of gorgeous green zucchini, sweet banana, and rich chocolate chips! Now, that's a muffin I could get obsessed with.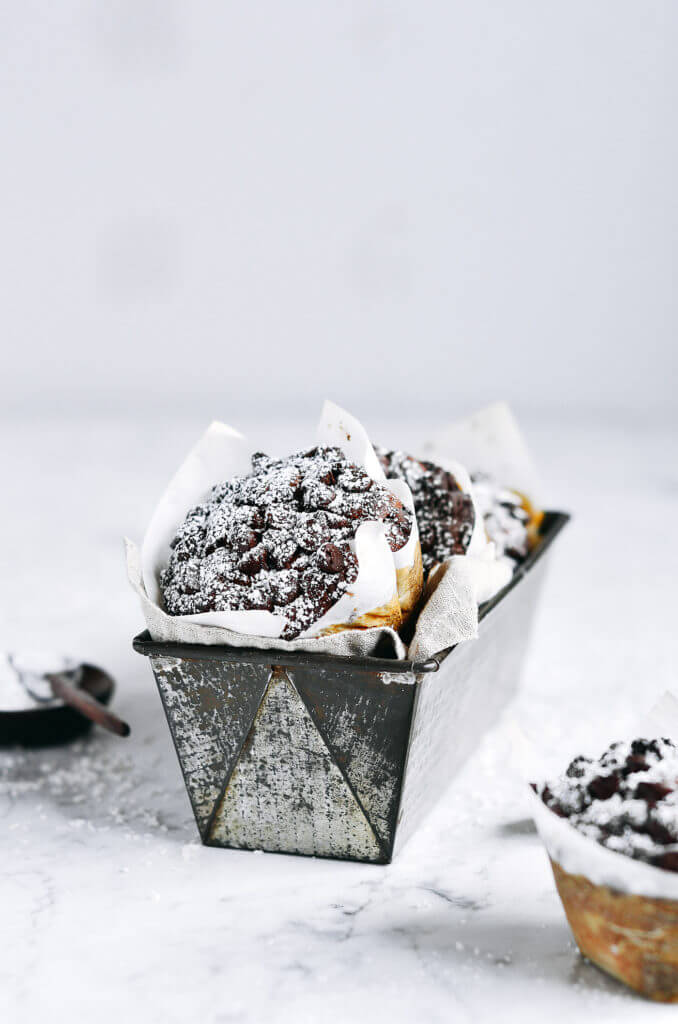 zucchini blender muffin madness
These easy paleo muffins are ready to bake in only 5 minutes! Thanks to the blender, everything gets whipped up in a flash and is ready for cookin.
Many of you have probably caught on to my grand infatuation with easy blender recipes; especially, blender breads and muffins! Why make smoothies in a blender when you can make paleo muffins?! That's my motto 😉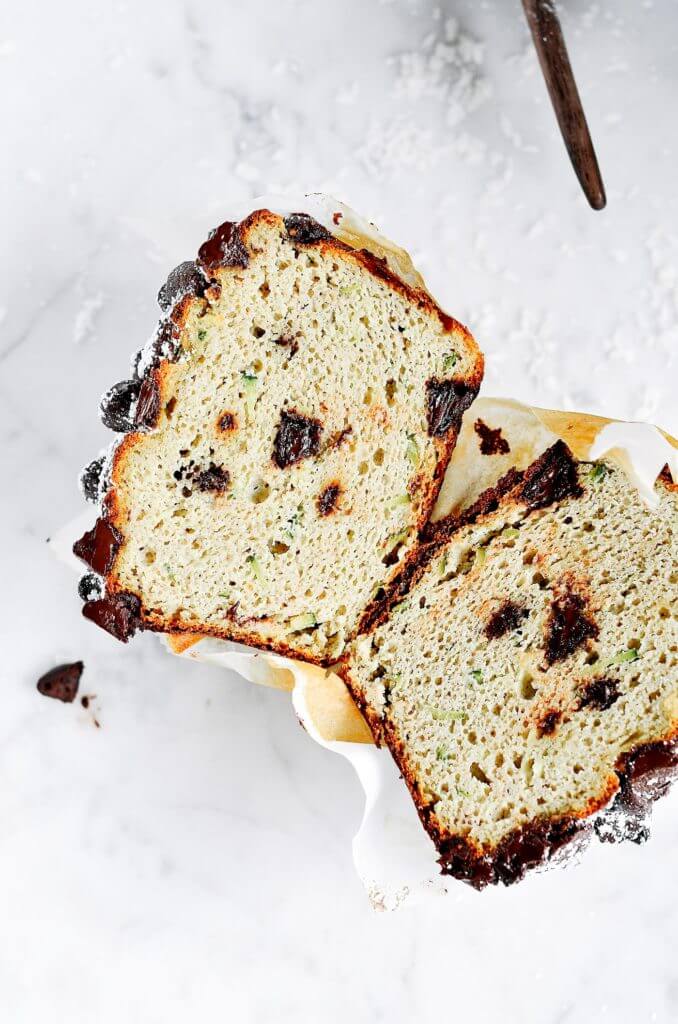 Light, soft, and fluffy, with just enough sweetness. That's how I like my muffins. These pretty breakfast items are deliciously moist and carry the flavor of fresh banana and chocolate. Who doesn't like that combo?!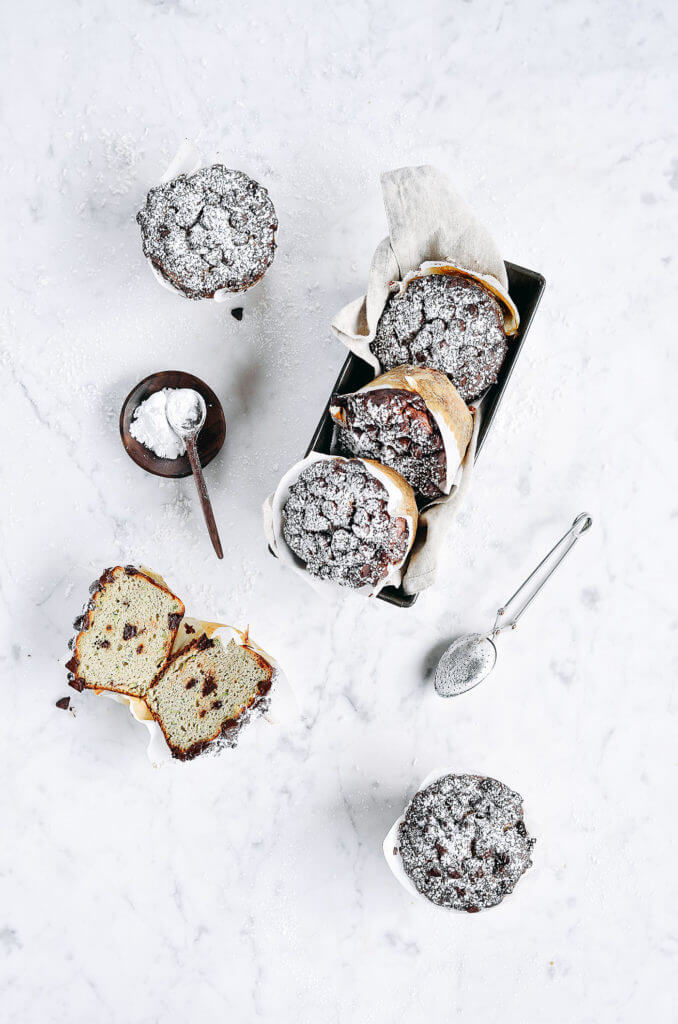 In closing, I just wanted to give a big thank you to KitchenAid for sponsoring this recipe! I'm eternally in love with all things KitchenAid and I'm not saying that because I have to. This blender is the perfect addition to this 20 year old's growing food and appliance collection in my small bedroom.
A few special things you will need for this recipe:
White tulip paper muffin liners
Arrowroot powder for dusting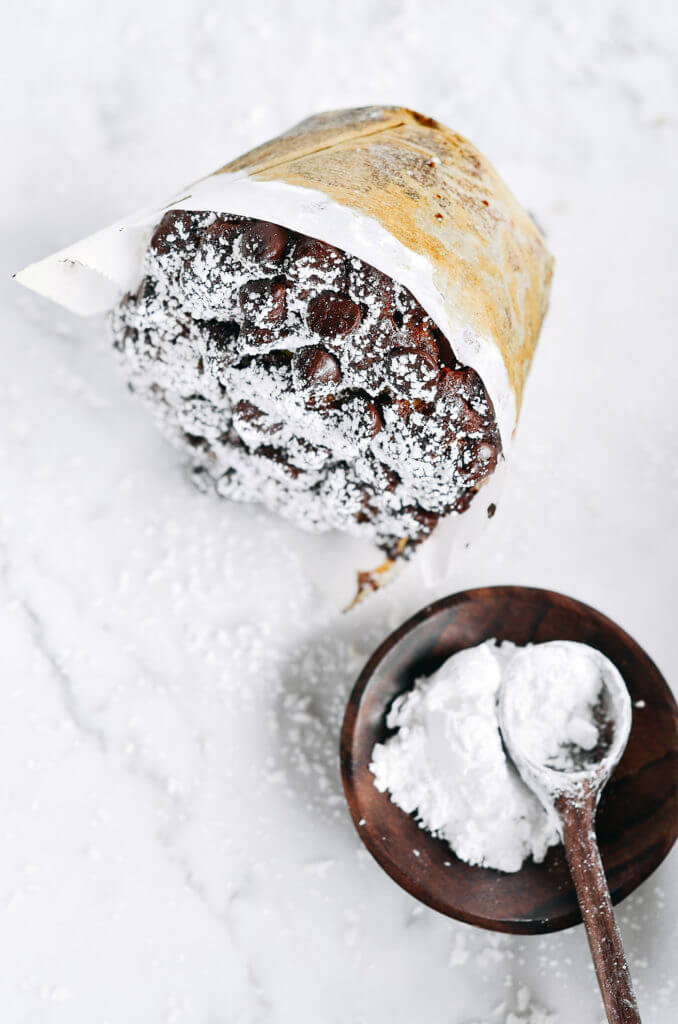 Preheat oven to 400F. Line a muffin pan with parchment paper liners.

Combine all the ingredients for the muffins in a blender (except the chocolate chips and grated zucchini). Once the batter is well combined, stir in the chocolate chips and grated zucchini.

Scoop the batter into the muffin tins and fill 3/4 way full. Bake for 40 minutes on 400F.

Optional: dust muffins with arrowroot powder for a fun visual.
Nutrition Facts

5 Minute Flourless Chocolate Banana Zucchini Muffins

Amount Per Serving

Calories 398

Calories from Fat 261

% Daily Value*

Total Fat 29g 45%

Cholesterol 93mg 31%

Sodium 141mg 6%

Potassium 236mg 7%

Total Carbohydrates 28g 9%

Protein 14g 28%

* Percent Daily Values are based on a 2000 calorie diet.