5 Min Perfect Paleo Sandwich Bread
---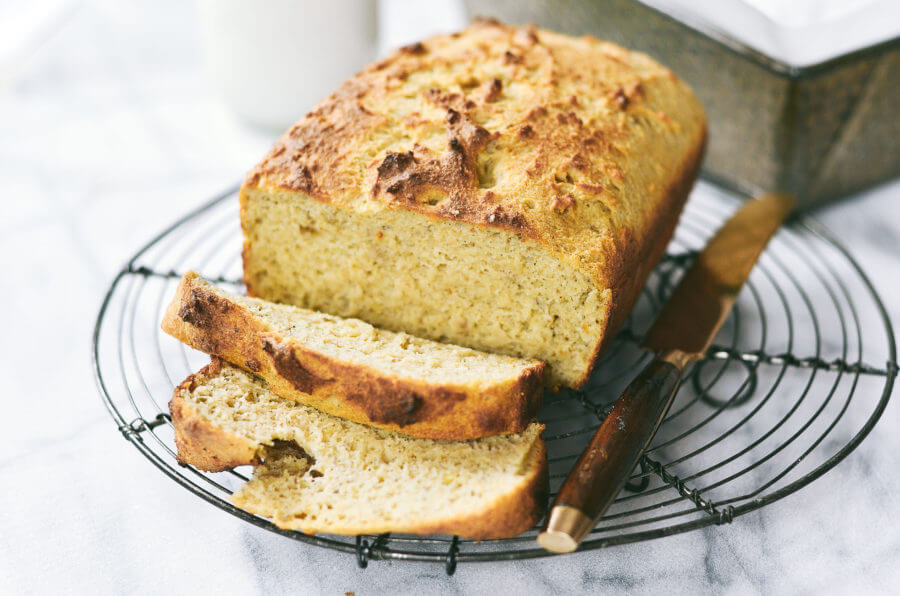 Perfect paleo sandwich bread. Toastable. Sandwichable. Low carb. Grain free. Yeast free. Light. Fluffy. Awesome crust. And YUMMY!!!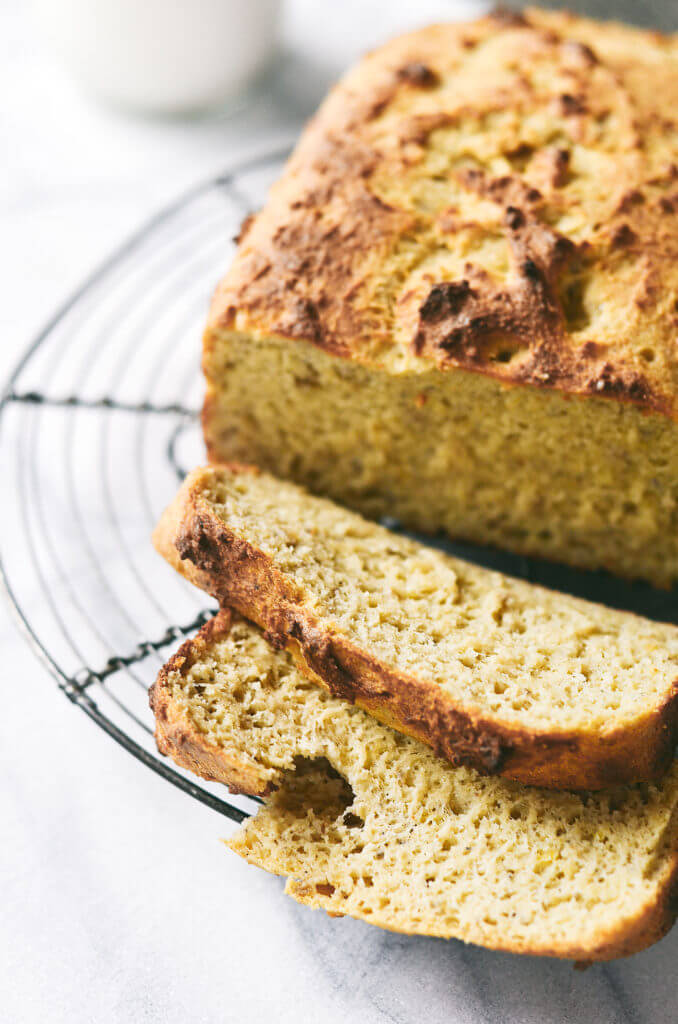 soft, fluffy sandwich bread
Some days are just meant for bread. Who's with me? When I first started paleo, the discovery that I could make bread without grains was THE BEST THING EVER!!!  Celebration💃🏽🎉 
That first loaf I made looked like nothing other than a pan of soggy nut flour. I'm serious. That was back when people looked at you with blank stares when you told them what paleo was and finding a bread recipe without grains on the internet was a lifelong mission. Thankfully, my grain free breads have come a long way since that first experimental day of paleo bread.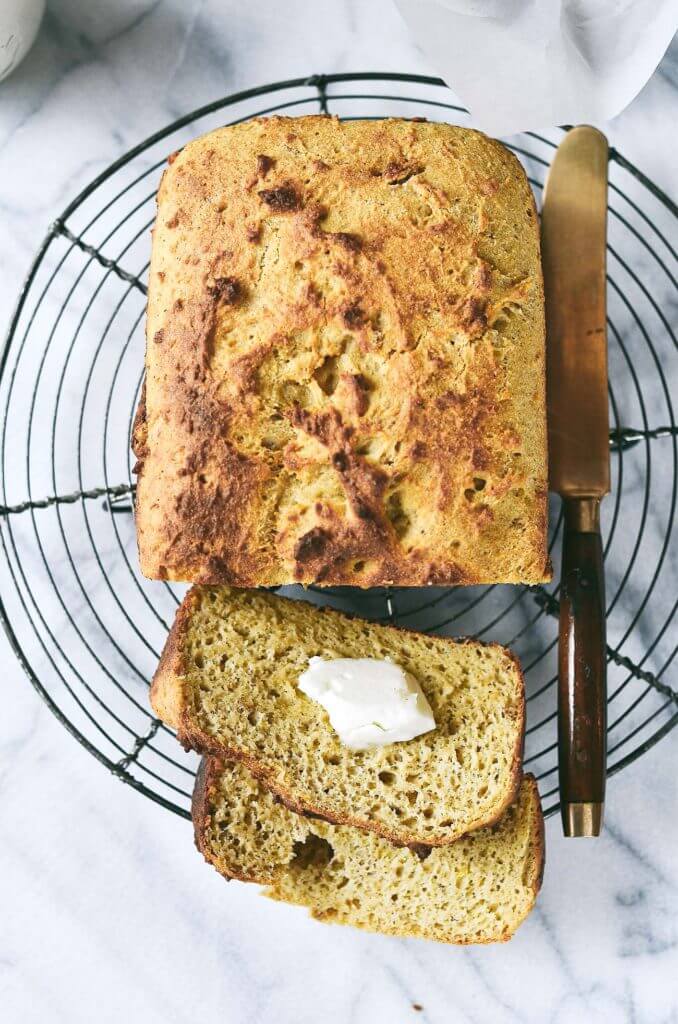 Now, I present you with my new favorite paleo sandwich bread! It's soft, light, fluffy, toastable, and sandwichable. Trust me, I did it all. Toasted it. Made sandwiches. Ate it with "butter". Pretty much anything that involved a good slice of bread 🙂 Oh ya, and I even ate it frozen out of the freezer 😂😂😂😂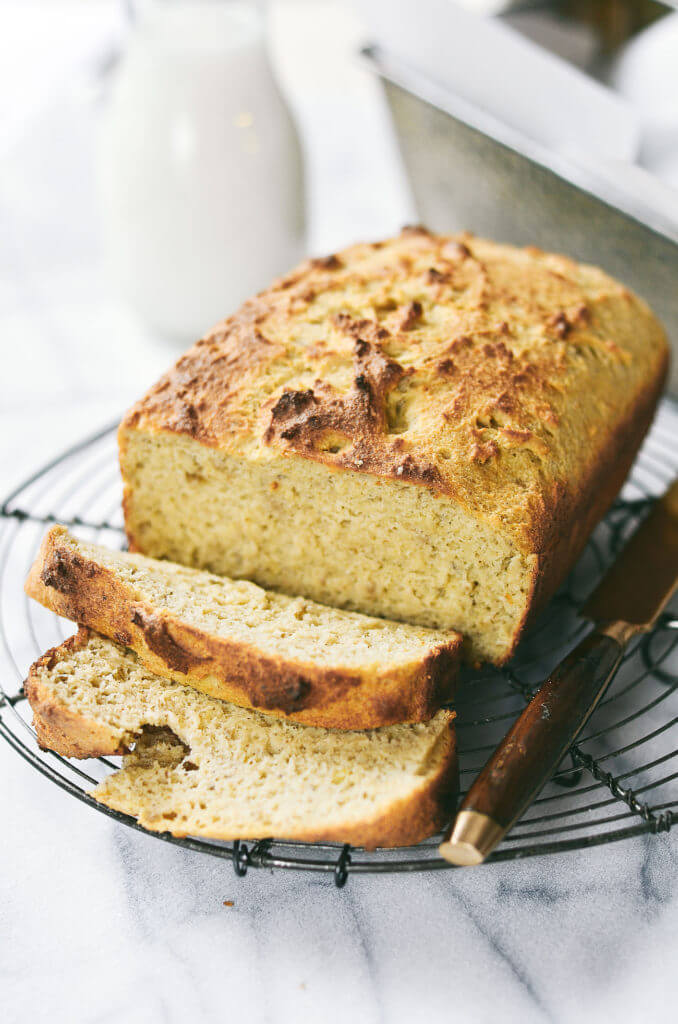 I love the simplicity of this bread. It only takes a few ingredients, a few minutes, and then it's in the oven.
I have made this loaf with a simple blend of almond flour and psyllium husk powder. The simple blend of ingredients really makes it an easy loaf to prepare… which you know I am all for 😉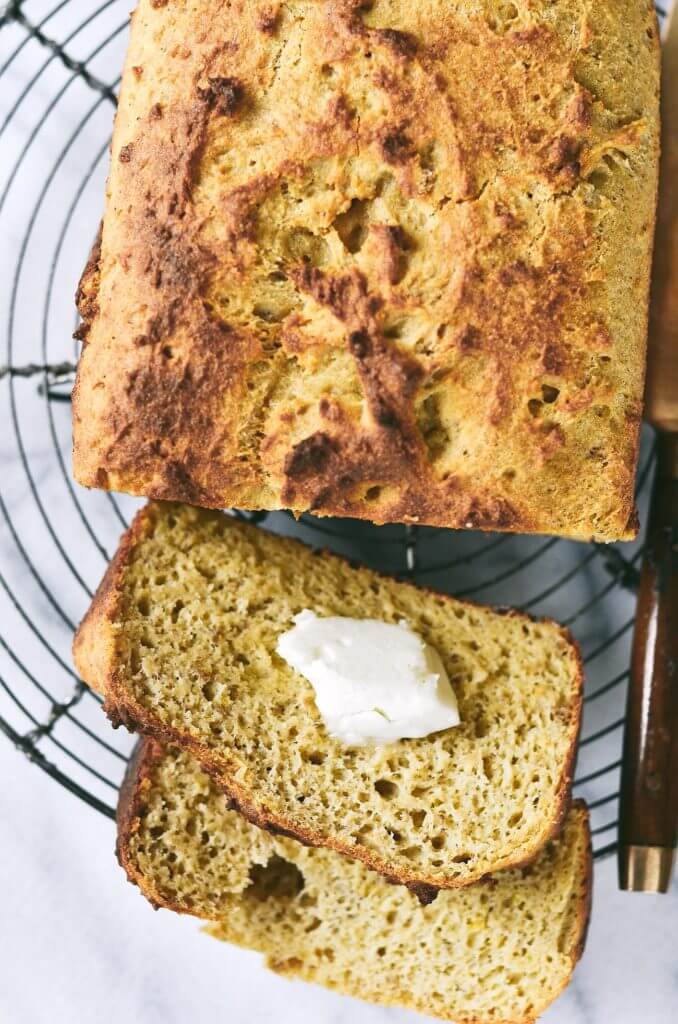 Preheat oven to 400F. Line a standard 4.5" by 8.5" bread pan with parchment paper.

Combine all the ingredients together in a food processor (or by hand). Blend until the batter becomes smooth.

Pour that bread dough into the loaf pan and cook on 400F for 30 minutes until golden brown on top.
Nutrition Facts

5 Min Perfect Paleo Sandwich Bread

Amount Per Serving

Calories 253

Calories from Fat 189

% Daily Value*

Total Fat 21g 32%

Cholesterol 62mg 21%

Sodium 266mg 11%

Potassium 20mg 1%

Total Carbohydrates 11g 4%

Protein 8g 16%

* Percent Daily Values are based on a 2000 calorie diet.