Grain Free Paleo Bread Rolls
---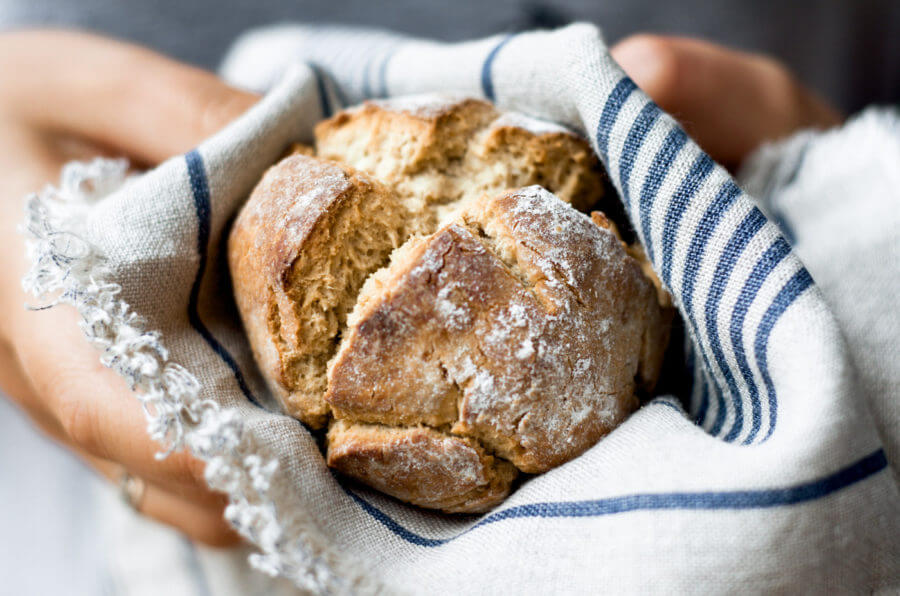 These authentic paleo bread rolls are grain free, warm and yeasty. Perfectly soft on the inside and covered in a crunchy crust. These grain free and paleo rolls are incredibly delicious and easy to make!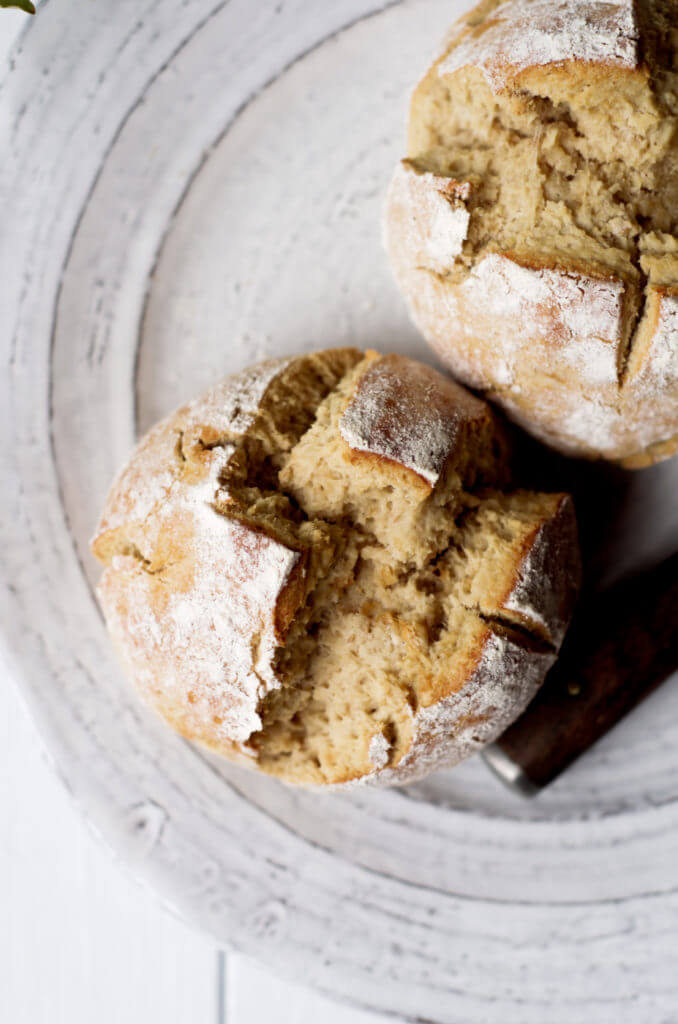 Can I just say that I am falling in love with these grain free bread rolls. If someone would have told me three years ago that I would be creating a recipe for grain free bread rolls, it would have blown my mind. This adventure of eating paleo has opened me up to a whole new and beautiful world. I can't say that I'm missing much. Especially, with these rolls in my hand.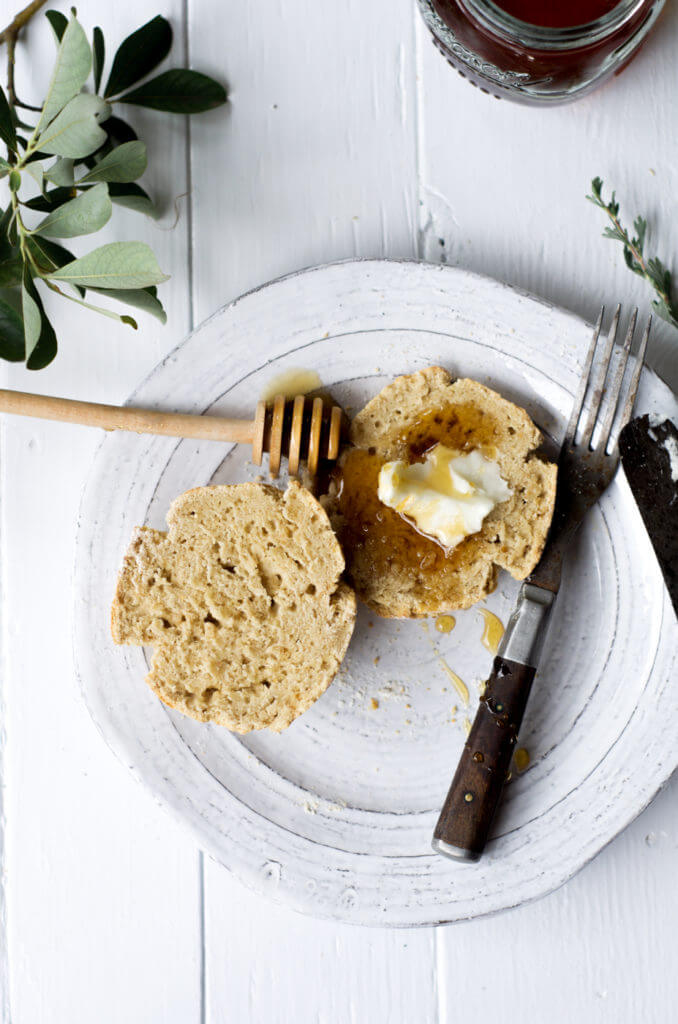 I'm doing all sorts of happy dances around the kitchen today. These babies are reason to celebrate! Gone are the days where I believed I was doomed to a diet of carrots and lettuce. Eating paleo has taught me so much! Even now as I begin to introduce new food groups into my diet, I still come back to my love of Paleo. It's rich flavors and dense nutrients make eating paleo a joy!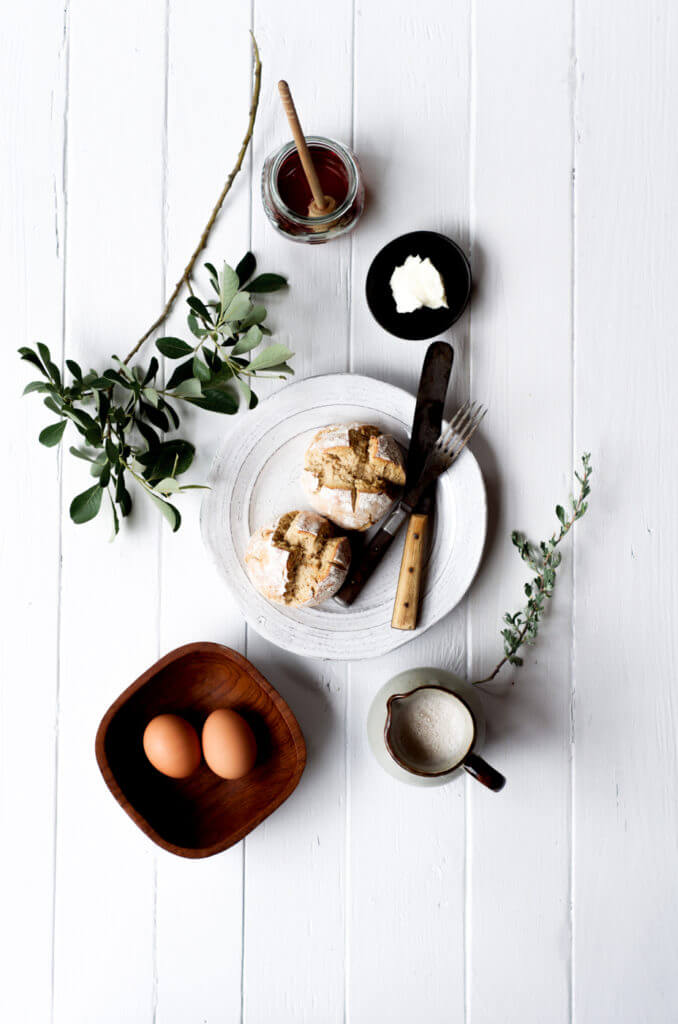 BREAD WITH CASSAVA FLOUR
This bread recipe is made with cassava flour. If you've never heard of it and you're like, "what's the heck is cassava flour or what makes it different than tapioca?" I hope I can help answer those questions. Cassava is the starchy root of a tropical tree that is grown in over 90 countries. It is used as a main food group in Africa, Asia, and South America. I have friends in Africa who live off this stuff!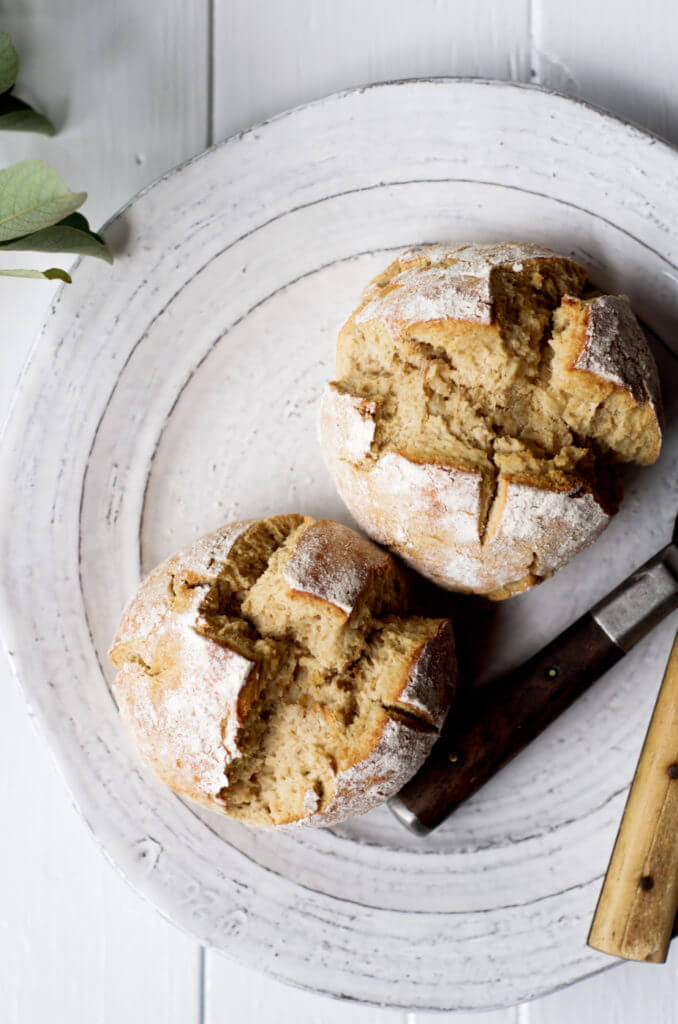 How is cassava different than tapioca? Tapioca flour is made from cassava root. A fully developed cassava root is harvested and processed it to remove toxins. Then the starch is extracted from the root through a process of washing and pulping. All the excess liquid is then extracted from the remaining starch. The end result is the remaining starch, known as tapioca flour.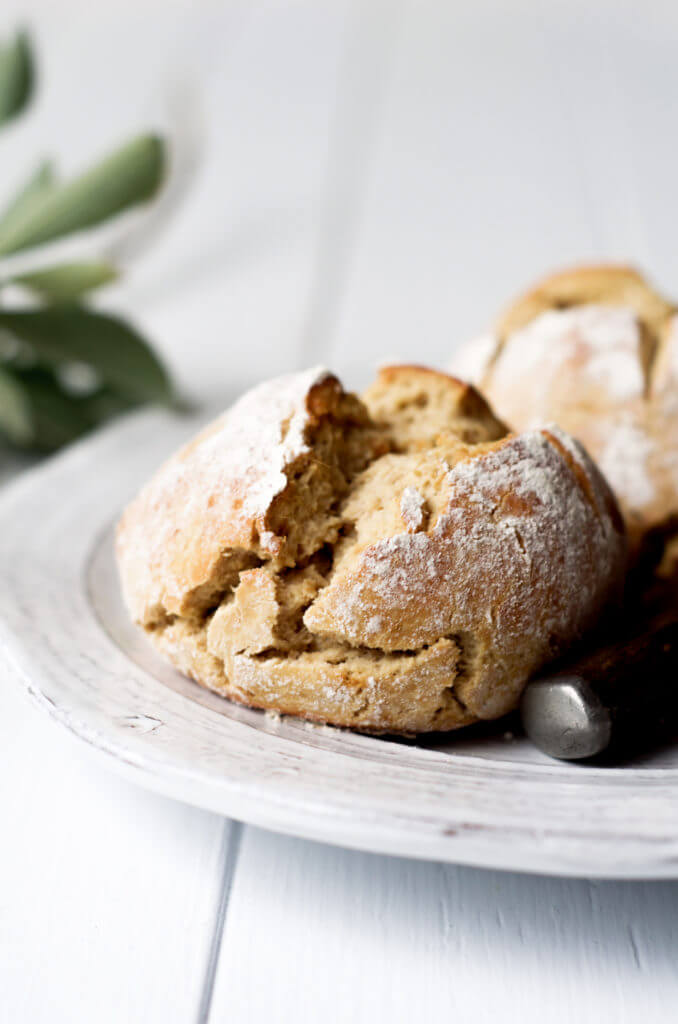 Cassava flour is made from the whole root of the cassava. The cassava root is peeled first, then dried before it is ground into flour. Therefore, cassava flour is a whole food still containing all it's nutrients, enzymes, and fiber. Cassava flour is an easy to digest starch and paleo approved! Keeping the pantry stocked with a bag of this amazing four is always a good idea!
Anthony's cassava flour is my favorite (and affordable!) brand. Order cassava flour here.
Cassava flour cannot be substituted in this recipe for another type of four.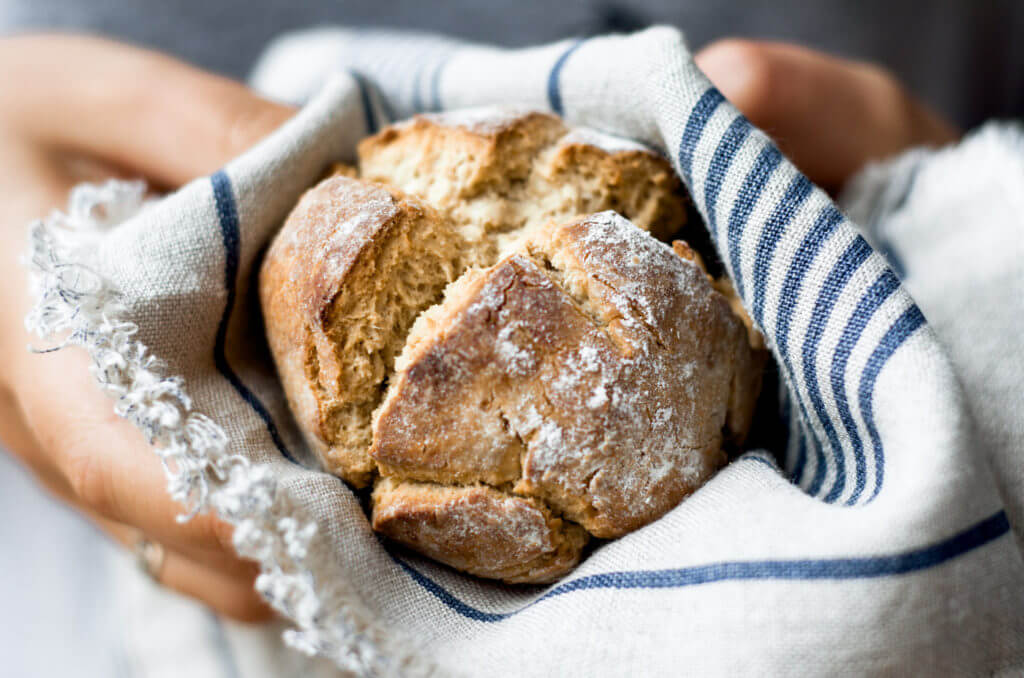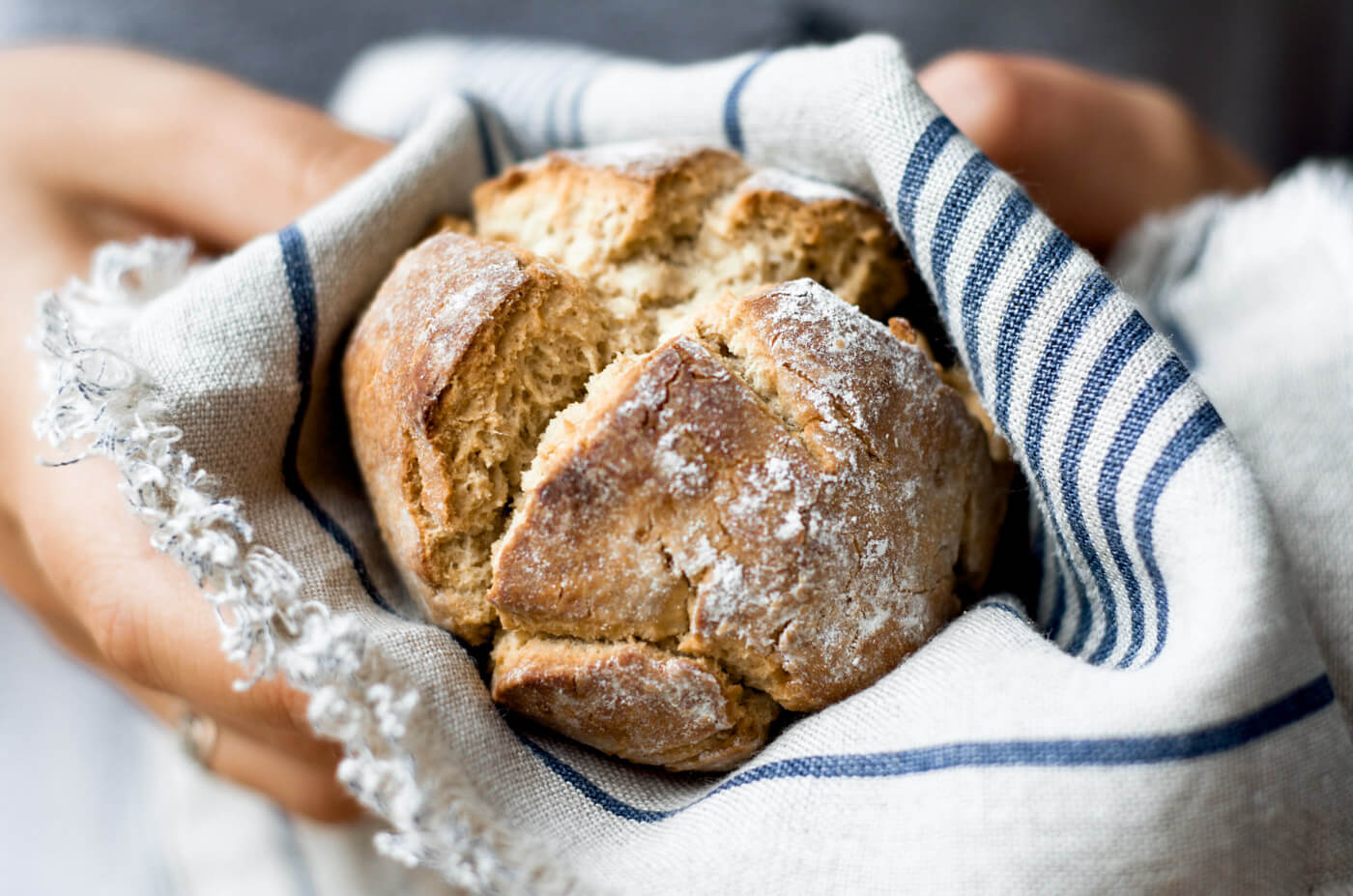 Passive Time

50

minutes for the dough to rise
Passive Time

50

minutes for the dough to rise
Combine all of the dry ingredients in a KitchenAid stand mixer and blend until the flours are combined.

Heat the oven to 110 degrees fahrenheit and then turn it off and keep the door closed.

Add the ingredients for the yeast mixture into a small metal bowl and set it in the oven for 8 minutes until the mixture has risen and is bubbly.

Add the wet ingredients to the dry ingredients and combine until the dough is thick and smooth.

Remove the bowl of dough from the Kitchenaid and add the yeast mixture to the bowl. Using a rubber spatula, fold in the yeast mixture until the batter is well combined.

Line a standard baking sheet with parchment paper.

Pour about 2 teaspoons of the cassava flour designated for dusting onto the baking sheet and flour your hands. The dough will be very sticky, so flouring your hands and your work space is essential!

Using a rubber spatula, scoop one fourth of the dough onto the baking sheet and roll it in the cassava flour. Form the dough into a round bread roll and repeat this process until all four bread rolls are on the baking sheet.

Using a small paring knife, slice a small "X" on top of each bread roll.

Let the dough rise for 50 minutes in a warm area. (Suggested: A low temp oven, about 110 degrees with the door cracked).

After the dough has risen for 50 minutes, preheat the oven to 400 degrees fahrenheit.

Cook the bread rolls on 400 degrees fahrenheit for 15-20 minutes until golden on top.
Nutrition Facts

Grain Free Paleo Bread Rolls

Amount Per Serving

Calories 337

Calories from Fat 54

% Daily Value*

Total Fat 6g 9%

Cholesterol 186mg 62%

Sodium 551mg 23%

Potassium 232mg 7%

Total Carbohydrates 64g 21%

Protein 7g 14%

* Percent Daily Values are based on a 2000 calorie diet.