Healthy Paleo Cranberry Coffee Cake
---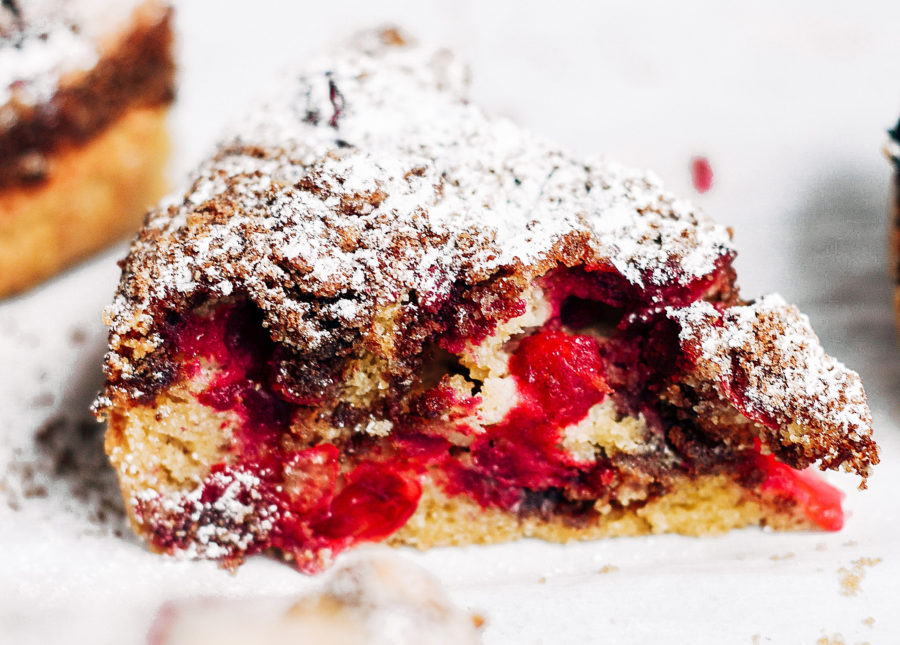 Healthy gluten free paleo coffee cake. Filled with cranberries and topped with the best cinnamon sugar(less) crumble topping known to man (or to me;)! Also dairy free and made in minutes. Christmas breakfast couldn't be any easier.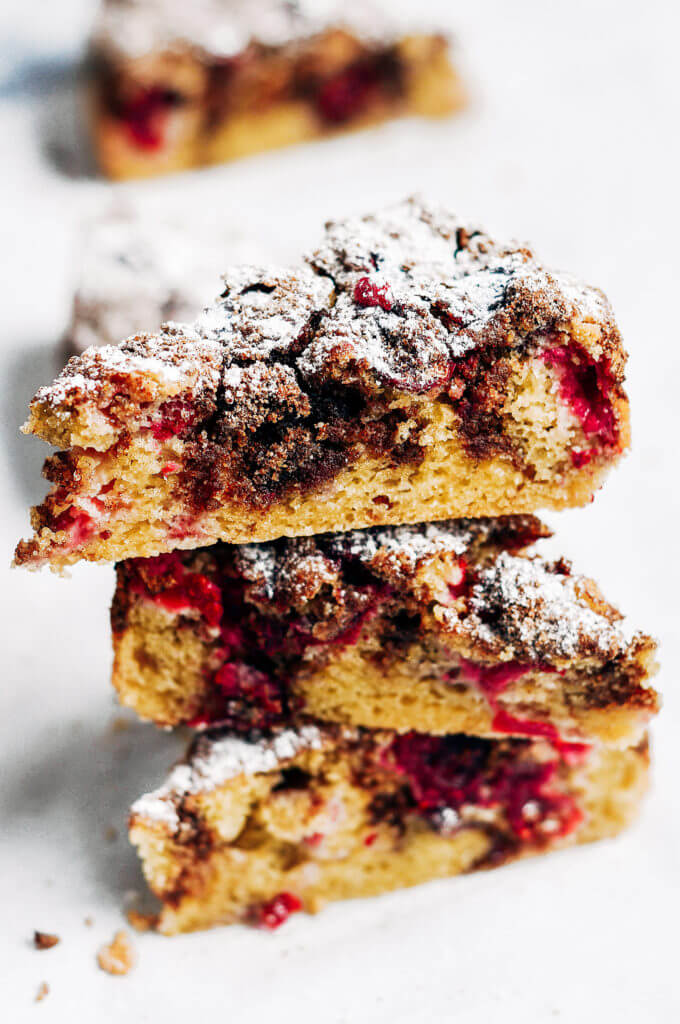 I am the worst Christmas person ever. Maybe it comes from the fact that I was raised in a house where Christmas dinner was a popcorn and salami picnic with any leftovers we could manage to scrounge up. As a kid those Christmas dinner were the absolute best! Nothing really beats sitting on the living-room floor with your parents and siblings chowing on some kid friendly food.
The whole red and white checked table cloth thing gave the illusion of fine Italian dinning, but underneath all that holly, elegant red and green paper plates, and moody Christmas lighting was some pretty darn good popcorn lightly dazzled with sea salt and some meat and cheese.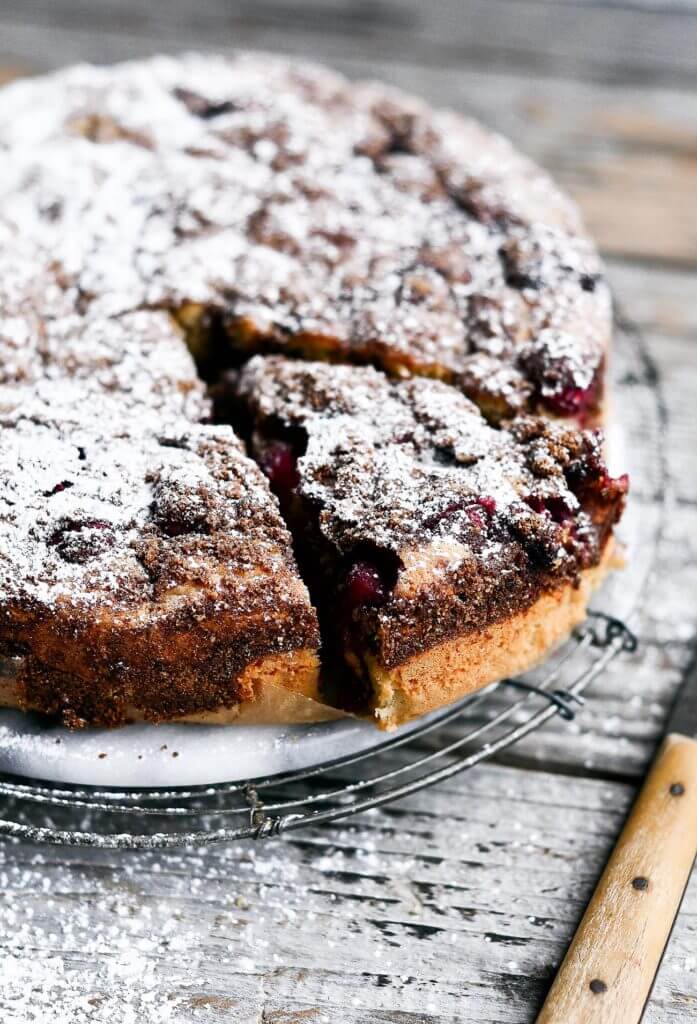 coffee cake is always worth it
After the fall holidays I just loose all my steam. I want easy, fast, and no-labor-involved-cooking around this time of year! Between traveling and party stress, making gourmet meals on top of that just is out of my game. I wish I was more into it and being a food blogger you would think I would be. Well, I have one weakness… and that's coffee cake.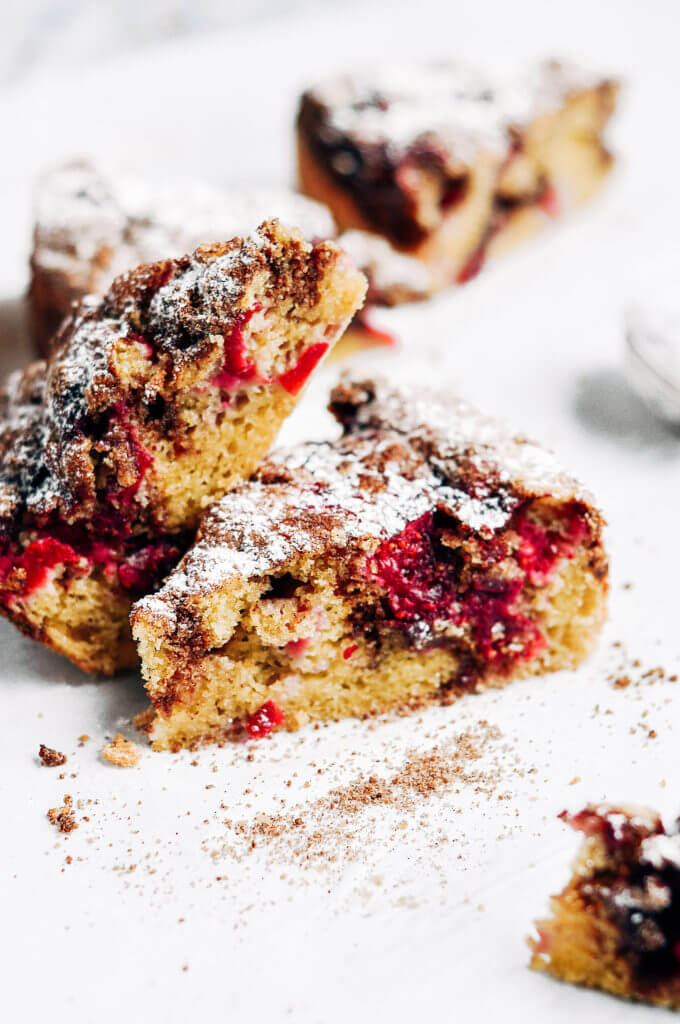 If there's anything worthy of pulling me out of my lazy cooking slump- it's this guy. Unbelievably irresistible, a paradox of soft and crumbly at the same time, and covered in pretty much the best sugar cinnamon topping known to man, this heavenly morsel is hard to ignore! This coffee cake is a perfect healthy breakfast idea. Plus, it's gluten free and paleo, so basically… jackpot!!!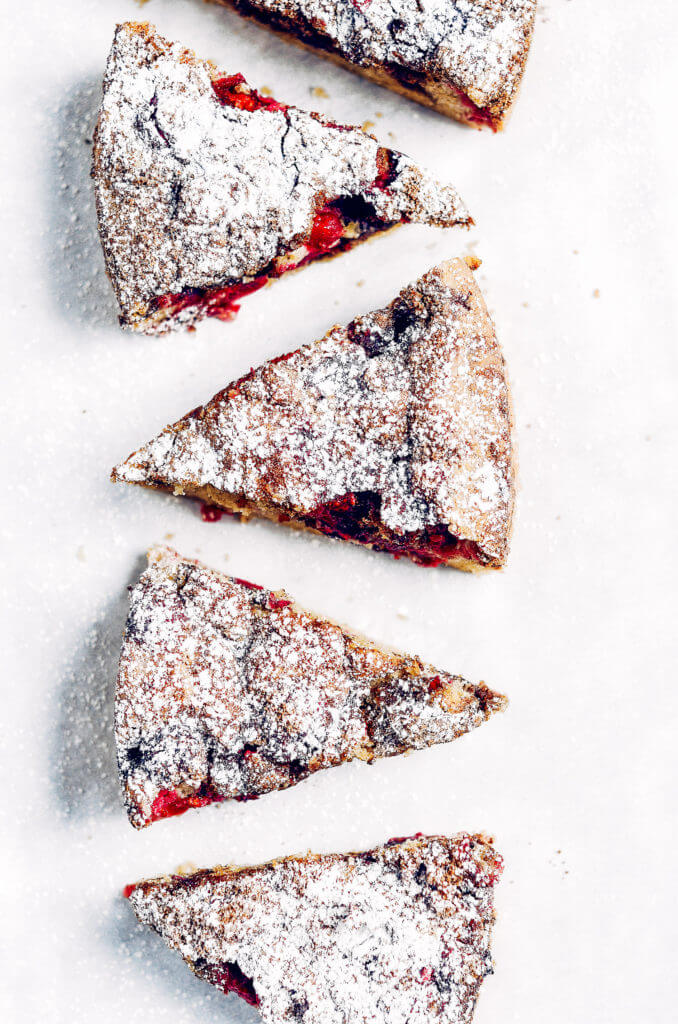 Unfortunately, I would eat piece after piece after piece… after piece of this stuff if my metabolism would let me. So, I shared this coffee cake with my friends and family and it was devoured by "paleoers" and non "paleoers" alike! I guess some of us don't have to watch our metabolism;)
I have made this gluten free coffee cake with my favorite almond flour. Want to check my favorite brand for almond flour? Get your own bag here.
HEALTHY EATING NEVER TASTED SO GOOD.
I'm pretty sure biting into a big slice of this coffee cake is going to make you fall in love with the paleo diet! What could be better??? Knowing that eating something like this for breakfast is healthy, I'm in! The soft and delightful texture and consistency of this coffee cake will have you questioning why everyone always complains about healthy eating being bland.
In conclusion, that incredible pop of cranberry is just the final wow factor! Feel free to dust your coffee cake with arrowroot flour, giving the elusion of powdered sugar. Or if you are in for the real thing and ready to live on the edge, then go for it and sprinkle it with the real deal;) Enjoy!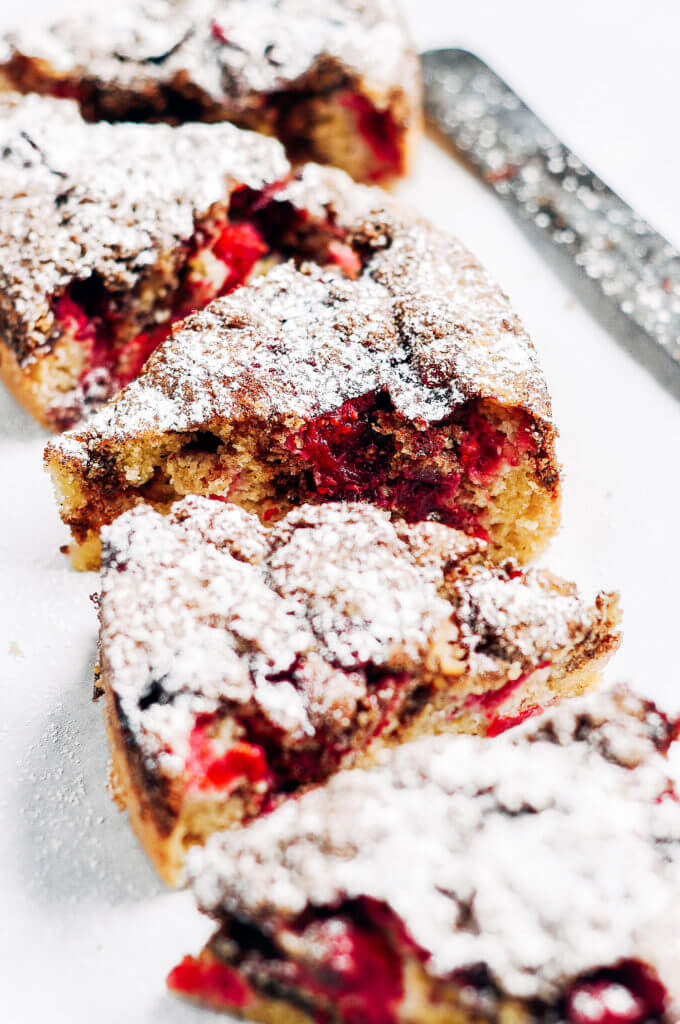 Dust with arrowroot powder or powdered sugar if desired.
| | |
| --- | --- |
| Dust with arrowroot powder or powdered sugar if desired. | |
Grease and flour a 10" spring form cake pan.

In a medium size mixing bowl combine all the ingredients for the batter (except the cranberries). You can use a blender, food processor, or KitchenAid mixer for this.

Once the batter is completely smooth stir in the cranberries.

Pour the batter into the spring form cake pan.

In a small bowl, mix together the ingredients for the crumble topping. Then gentle sprinkle the crumble topping over the coffee cake batter.

Bake on 350F for 60 minutes until golden brown.
Nutrition Facts

Healthy Gluten Free Paleo Cranberry Coffee Cake

Amount Per Serving

Calories 443

Calories from Fat 261

% Daily Value*

Total Fat 29g 45%

Cholesterol 70mg 23%

Sodium 158mg 7%

Potassium 24mg 1%

Total Carbohydrates 40g 13%

Protein 11g 22%

* Percent Daily Values are based on a 2000 calorie diet.