Healthy 3 Ingredient Paleo Dairy Free Fudge
---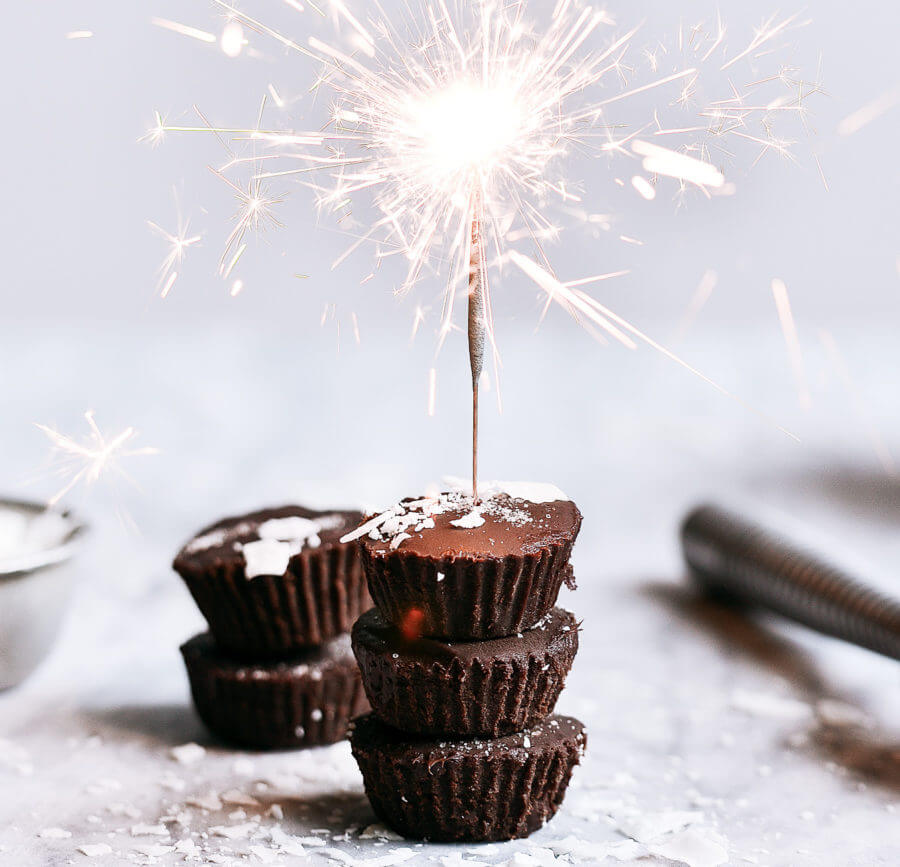 Ready for some chocolate goodness?! These easy paleo treats are deliciously rich and creamy. Made without dairy, these fudge bites are vegan… And dare I say, good for you? Ha ha, I once saw that pin on Pinterest about chocolate coming from a green plant; therefore, it was a vegetable. Let's just go with that theory for today, huh?
For all you health lovers- this Christmas fudge recipe is one holiday treat that you can feel good about eating!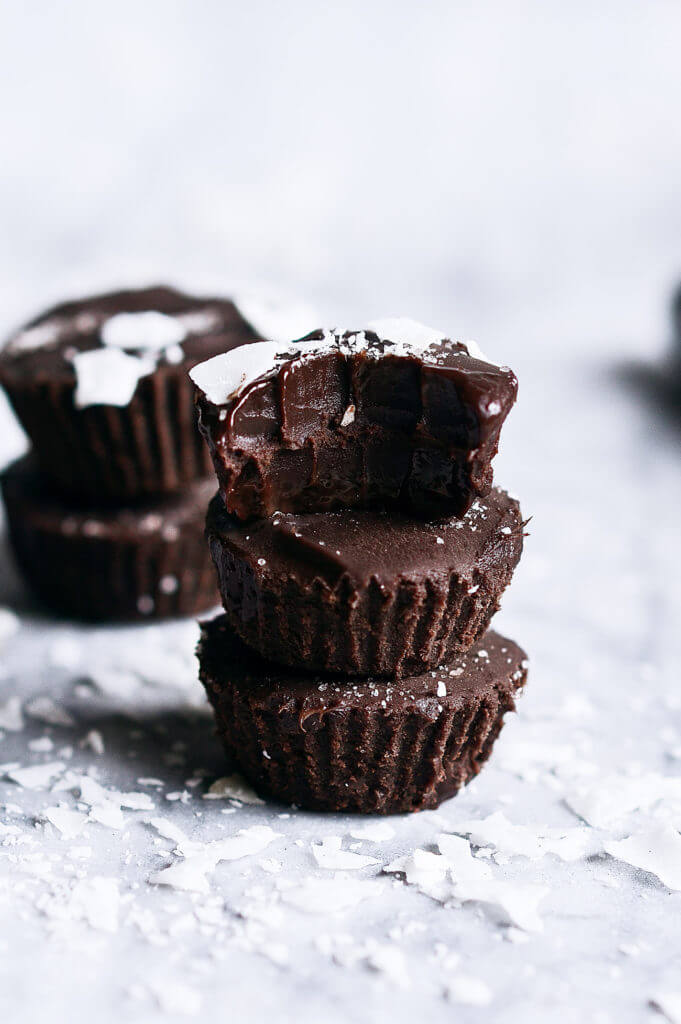 Three ingredient paleo fudge? All the yassss!! Perfect for Christmas gatherings or evening snacking occasions. Made without dairy, these easy to make fudge bites are rich, creamy, and a healthier version of the holiday favorite! These easy fudge cups can be made ahead and stored in the freezer… Well, at least for as long as they will last;) And if you have a bunch of chocolate lovers in your house- I doubt they will be in the freezer long!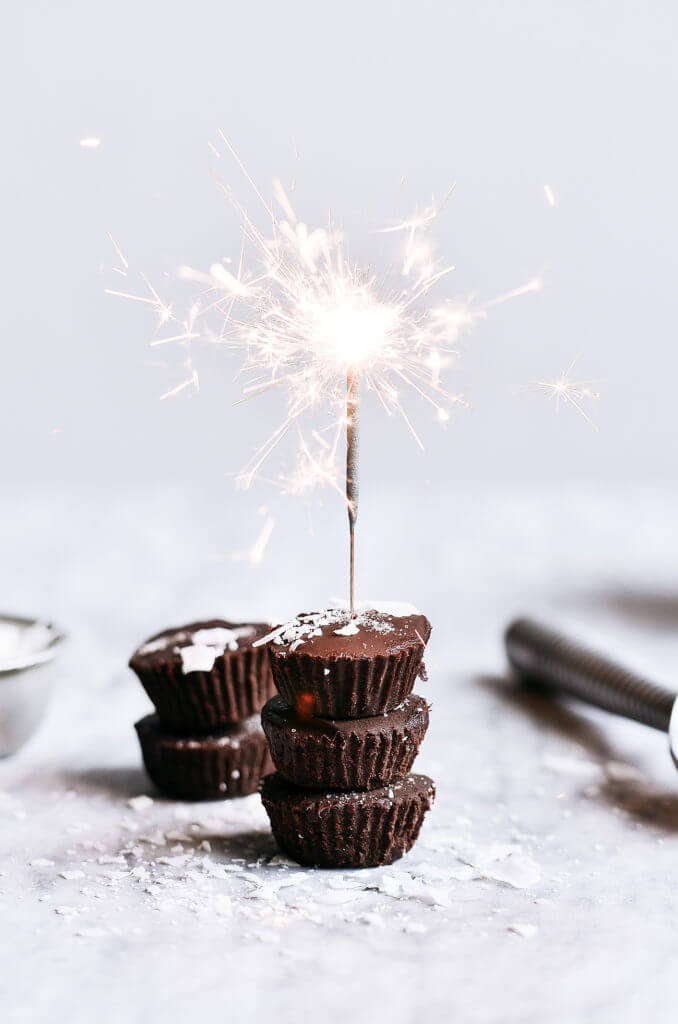 fudge is always the answer 😉
I feel blessed. And it's all because of this food blogging biz that I love so much!❤️ Always learning something every day at work is the bomb👊🏼 It's literally my favorite when I learn something new! So many blogging opportunities have opened up because of paleoglutenfree.com and I cannot wait to see what's in the future! All the projects I want to do!!! Ahhhrrgg. I need more time in the day.
So that's the little life update. But now for my favorite part… All those amazing chocolate fudges just sitting there. Yes, I'm eyeing you, chocolate goodness!😍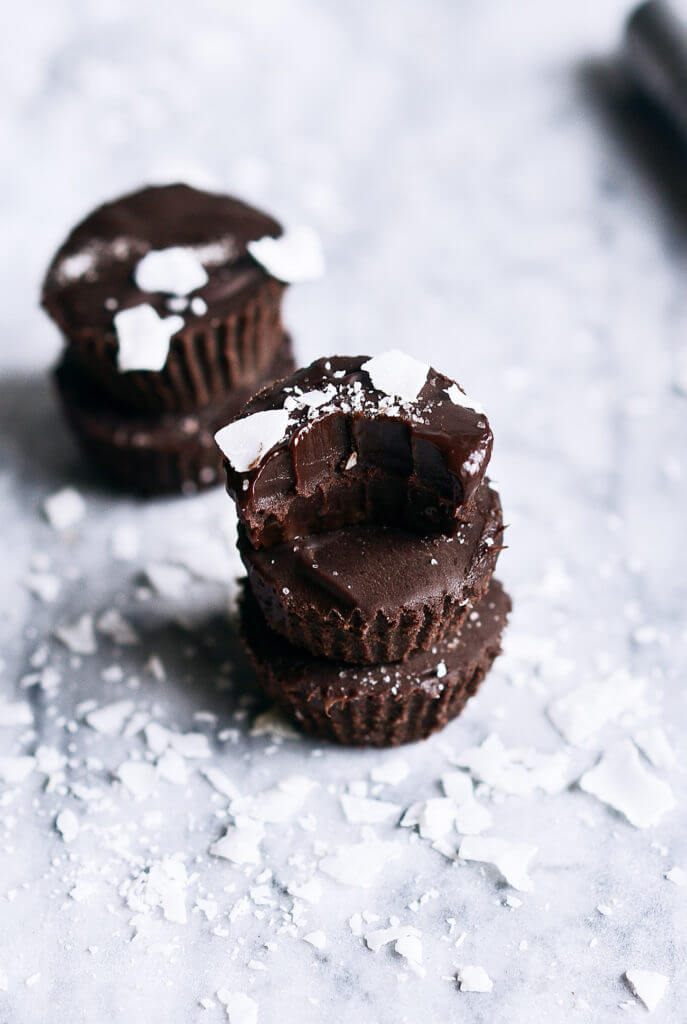 My sister and I used to make a paleo frosting recipe that tastes similar to these fudge cups. And let me tell you, that chocolate frosting was eaten by the spoonful! Lots of chocolaty memories filled with laughter and sugar highs came along with biting into these babies. So much goodness!
I'm feelin all the Christmas vibes with these pretty little sweet bites. Chocolate dusted with sea salt and coconut. Well, enough said. Anyway, you are welcome to add any of your favorite toppings to these fudge cups. I highly recommend caramel, chopped nuts, or sea salt! If it goes with chocolate- throw it on there;)
Enjoy!
Feel free to top your fudge with sea salt, caramel, or chopped nuts.
| | |
| --- | --- |
| Feel free to top your fudge with sea salt, caramel, or chopped nuts. | |
Melt all the ingredients together in a double boiler for about 8 minutes until the chocolate is completely melted.

Line a 12 mini muffin pan with mini paper muffin liners.

Once the mixture has melted together, pour about 1 tablespoon of fudge into the mini muffin liners.

Freeze for 1/2 hour. Then top with preferred toppings... or eat.
Nutrition Facts

Healthy 3 Ingredient Paleo Dairy Free Fudge

Amount Per Serving

Calories 117

Calories from Fat 72

% Daily Value*

Total Fat 8g 12%

Polyunsaturated Fat 0.04g

Sodium 2mg 0%

Total Carbohydrates 13g 4%

Protein 1g 2%

* Percent Daily Values are based on a 2000 calorie diet.