Curry Roasted Vegetable Wraps
---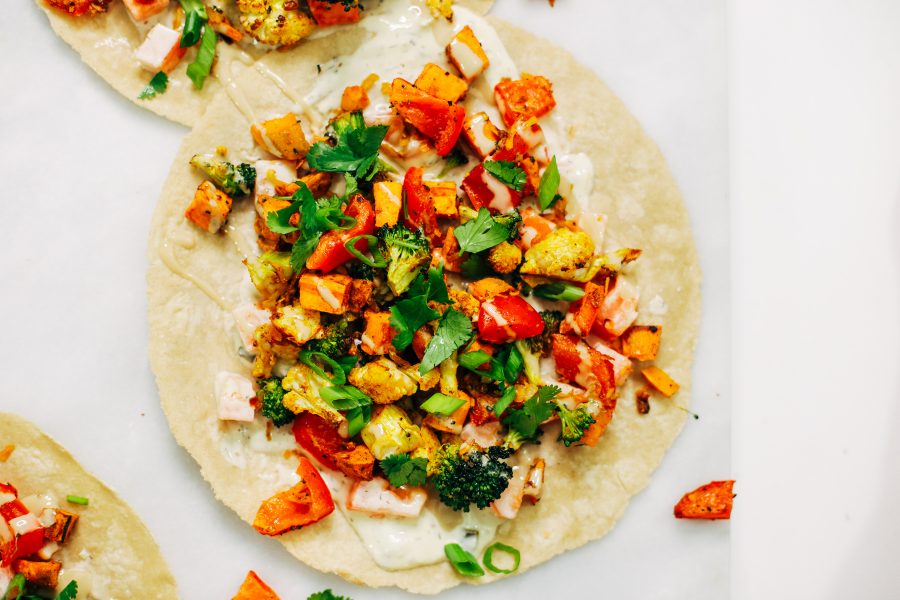 Easy roasted vegetable curry wraps with fresh herbs and loaded with flavor! Get ready for a refreshing and filling plant-based meal. I love making this recipe for meal prep- it's so satisfying and nourishing and easy for on-the-go.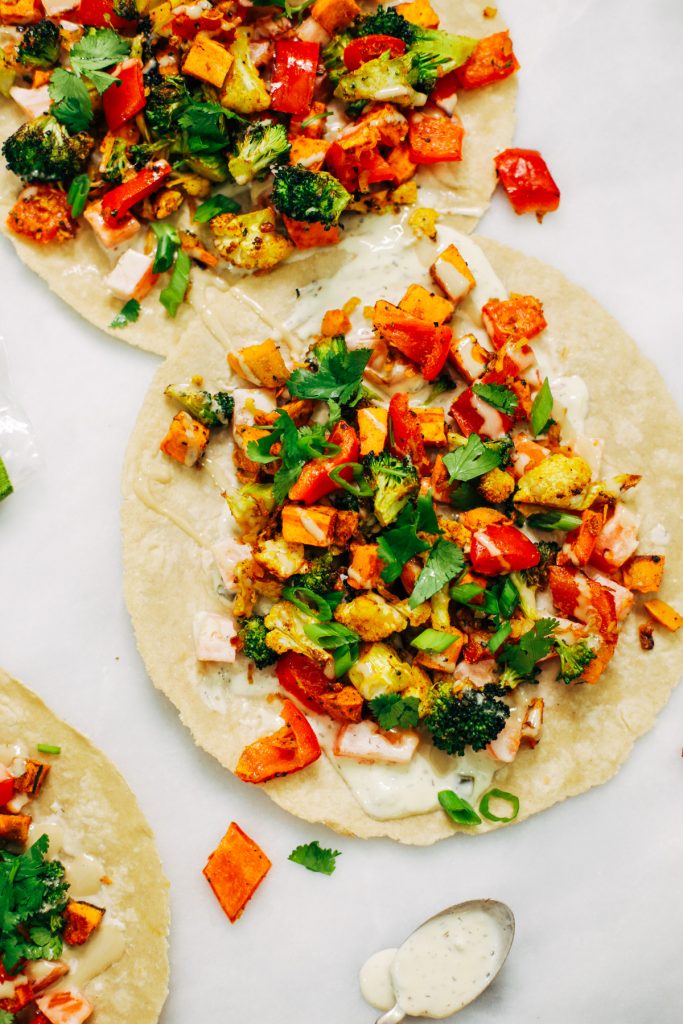 A big thank you to my friends at Bfree Foods for sponsoring todays recipe!
Curry is a staple in my meal prep, in all kinds of variations…
and these wraps are the perfect curry dish for spring and summer.
They are light and refreshing and can be served hot or cold. 🙂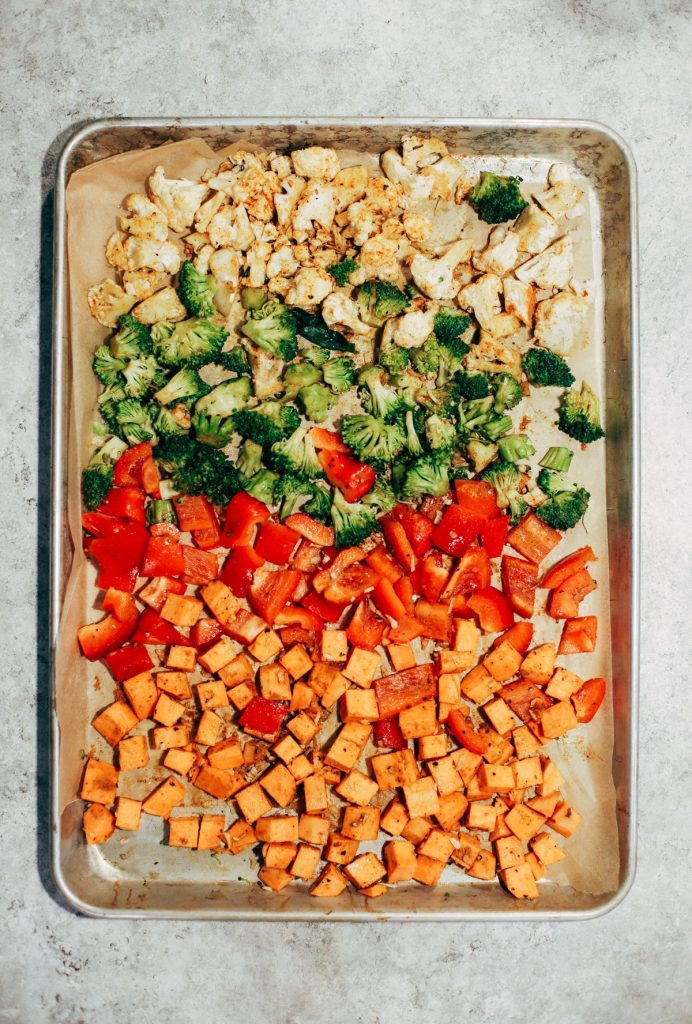 Since I have been working long days on a remodel project- quick and easy meal prep recipes are a must!
That's what makes these wraps such a perfect lunch for work days, because I can grab-and-go with my glass lock container and lunch is ready!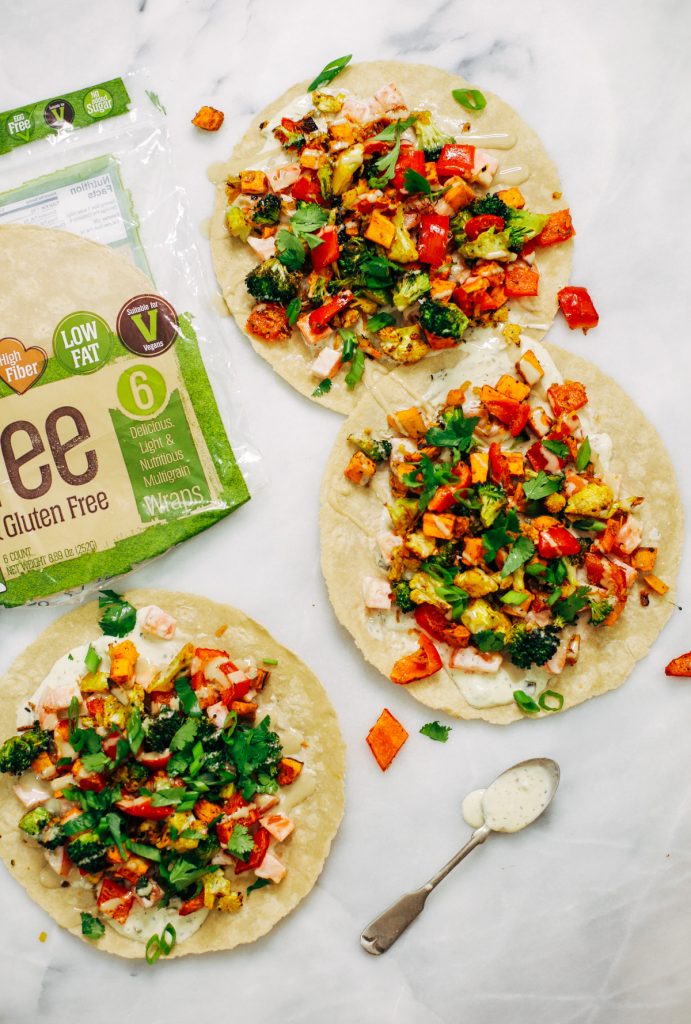 My only issue with these wraps is: when I finish mine… I want another!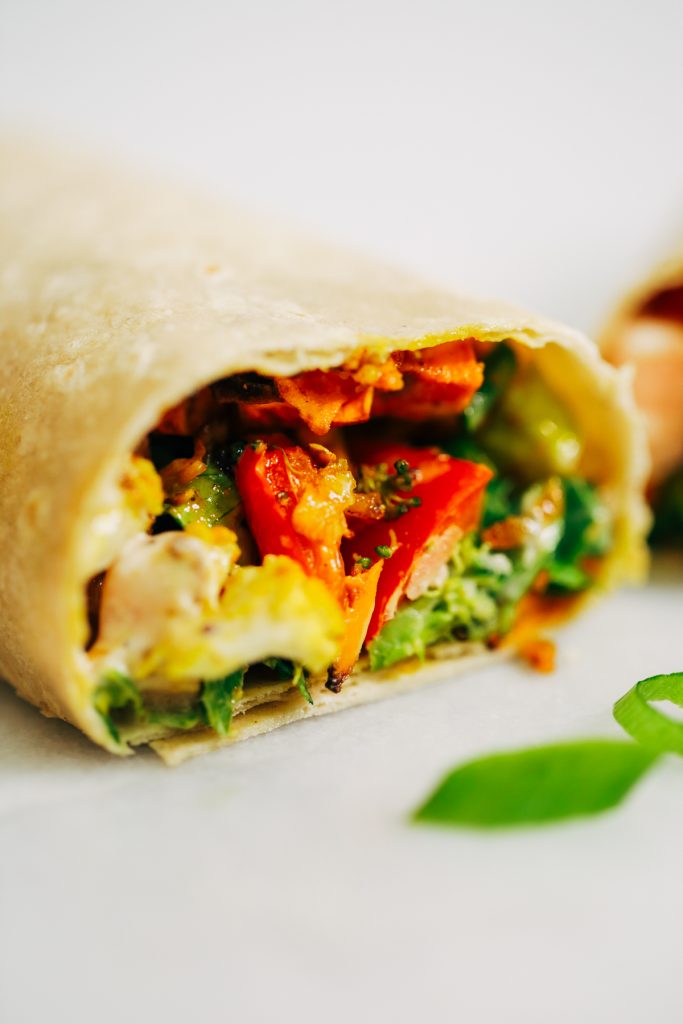 My happy place is easy healthy recipes, so these veggie curry wraps are the perfect balance of quick to make, delicious, and nourishing!
Bfree gluten-free tortillas are my favorite go-to tortillas lately, because not only do they taste amazing, but they are made with real whole foods that make you feel amazing.
These tortillas are my weakness- they taste so good and have no preservatives, are gluten free, and come in all different kinds of flavors!
Pro tip: you can find Bfree tortillas and their other gluten-free goodies in Walmart stores now! I also get them at Fred Meyer.
Also, for online shoppers like me, Amazon carries them too! You can find them here.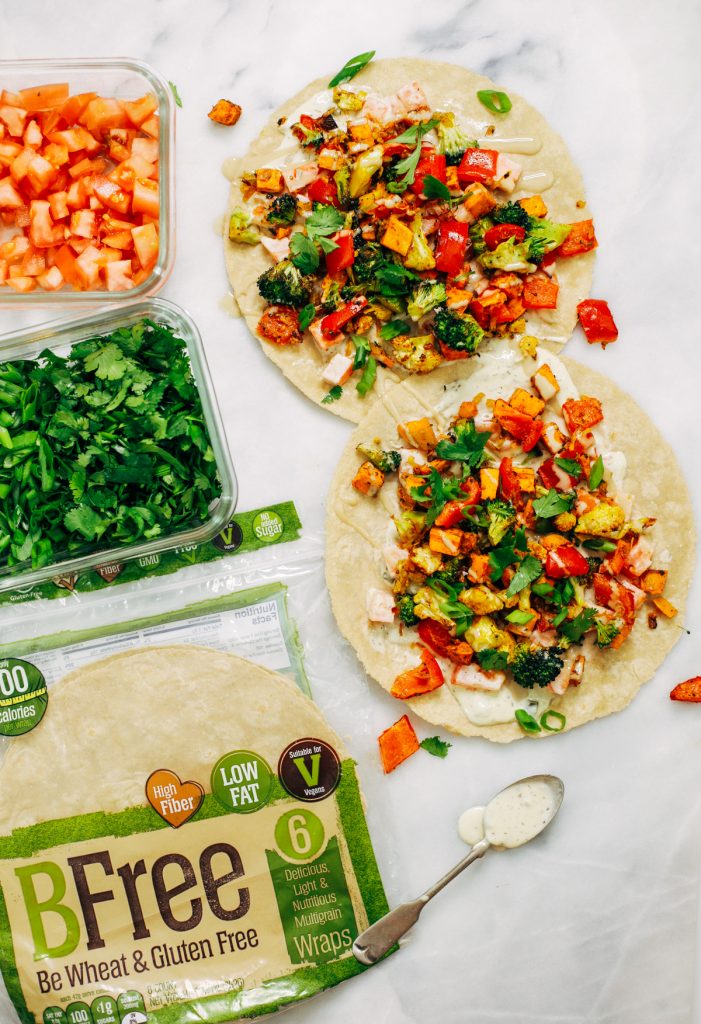 Preheat oven to 425F. Line a baking pan with parchment paper.

Add diced sweet potato, cauliflower, broccoli, and pepper to the baking tray and toss with avocado oil and spices. Bake on 425F for about 20-25 minutes until golden.

Assemble wraps by spreading a thin layer of mashed avocado, dairy-free tzatziki sauce, or yogurt over your Bfree tortilla. Add roasted vegetables, diced tomato, chopped cilantro, green onions, and finish off with a drizzle of tahini.
Nutrition Facts

Curry Roasted Vegetable Wraps

Amount Per Serving

Calories 311

Calories from Fat 108

% Daily Value*

Total Fat 12g 18%

Cholesterol 1mg 0%

Sodium 281mg 12%

Potassium 213mg 6%

Total Carbohydrates 41g 14%

Protein 10g 20%

* Percent Daily Values are based on a 2000 calorie diet.