Best Gluten Free Strawberry Scones
---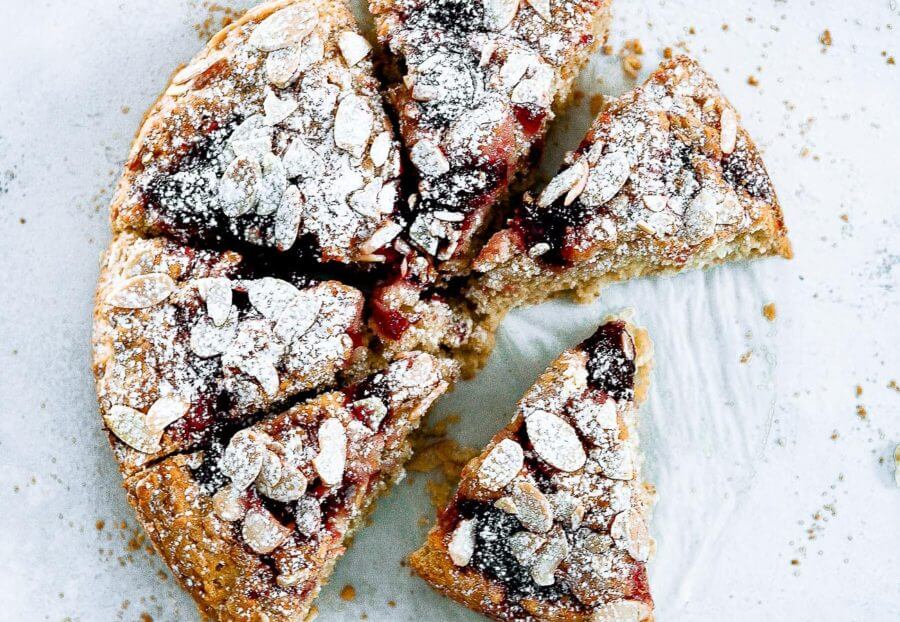 Gluten free, sugar free strawberry scones. A healthy treat for breakfast or served for dessert. These easy to make scones look like cake and have no sugar!!!!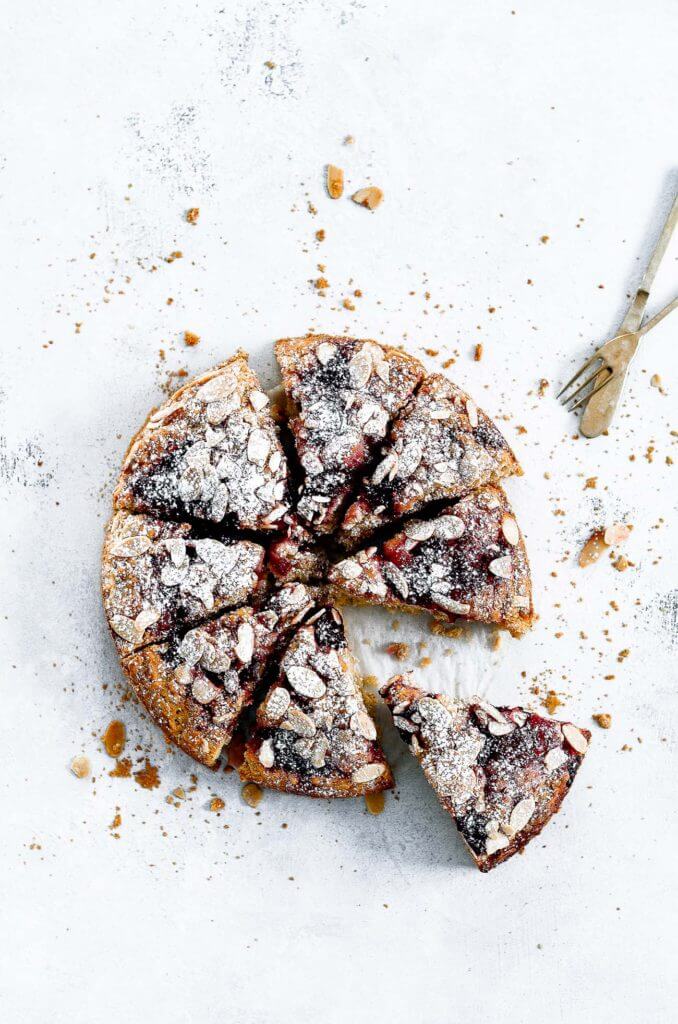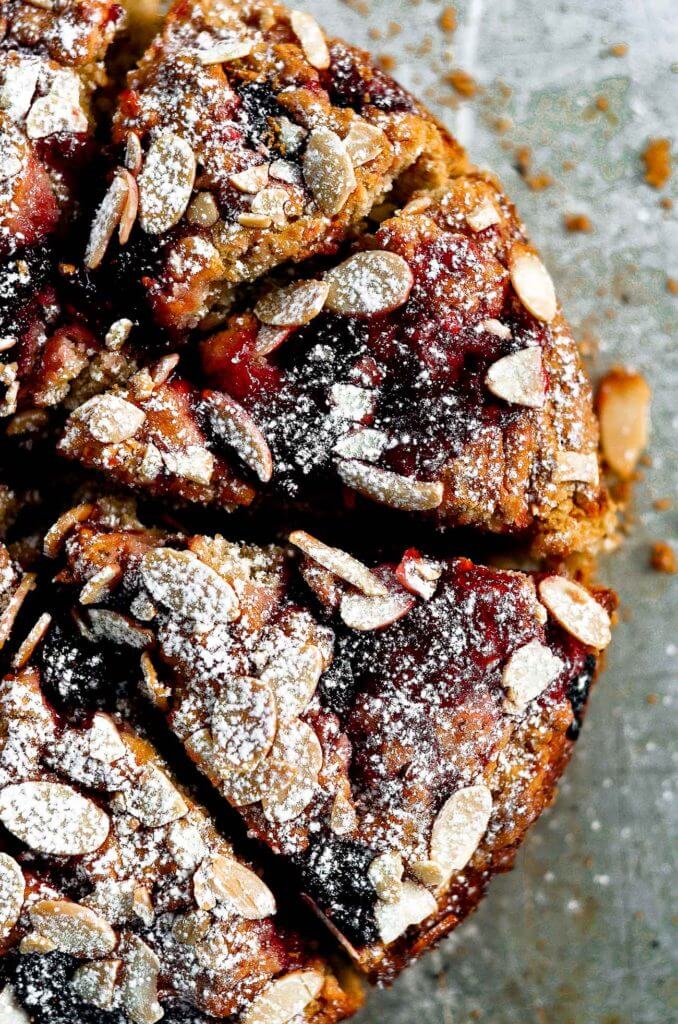 These gluten free, sugar free scones are the best thing I have put in my mouth all week!!! I love these so so much 🙂 And so did all my taste testers… I had to make a few batches, because they went so fast!
I hope you love these as much as we all did!
So, here is the breakdown: they are a gluten free scones (that looks like cake ;). And topped on all that yumminess of slivered almonds, powdered sugar, and strawberry jam. Where is my drooling emoji??!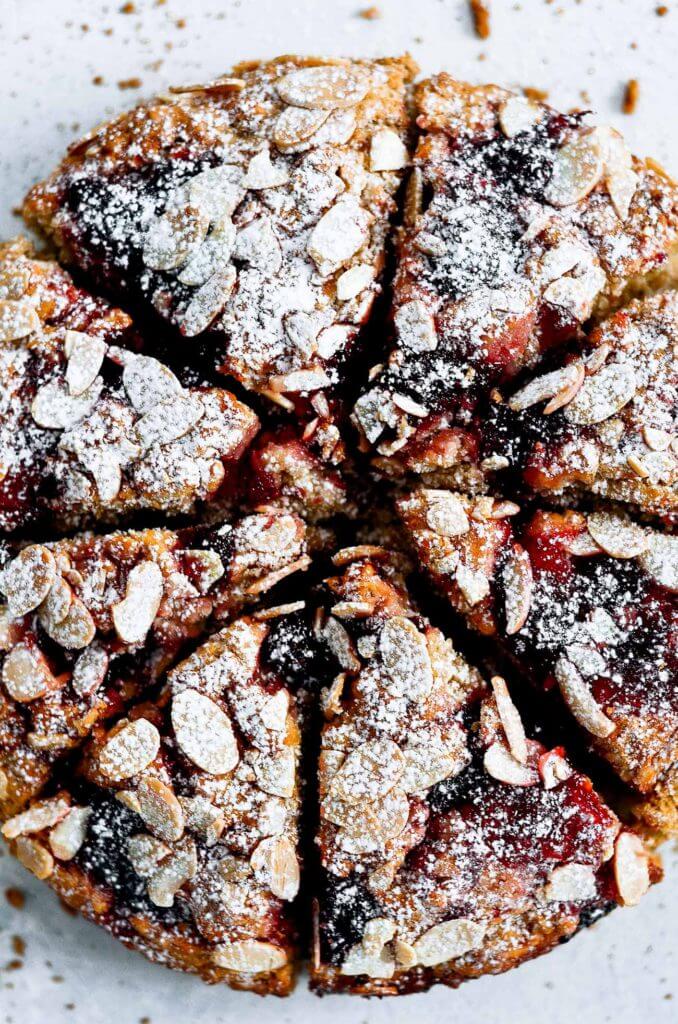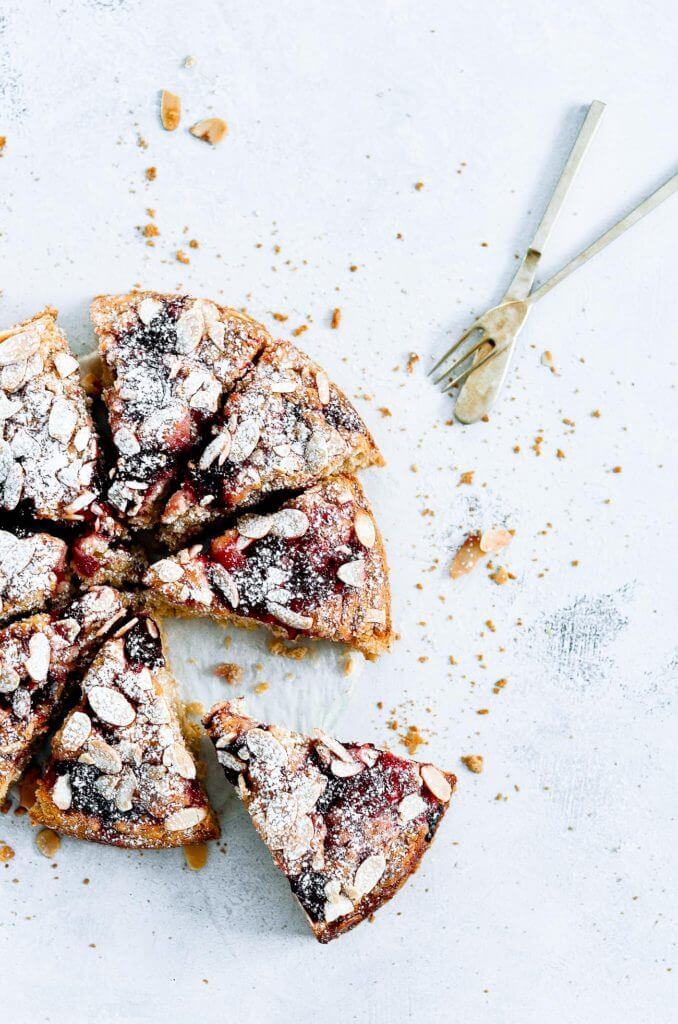 Strawberry scones. Batch after batch… after batch.
I love making scones. I am pretty sure I have made waaaaayyyy too many scones this year!! But I have reason for celebration. Because, I can eat gluten free flours again!!!!! After years without eating grains because of serious health problems, I am finally able to eat them. And it's amazing! So, it's due time for scones!
Batch after batch… after batch 😉
I have tried so many different scones this year. I am really just trying to fit them all in, ya know? Life fact: there can never be too many scones. It's just not a thing.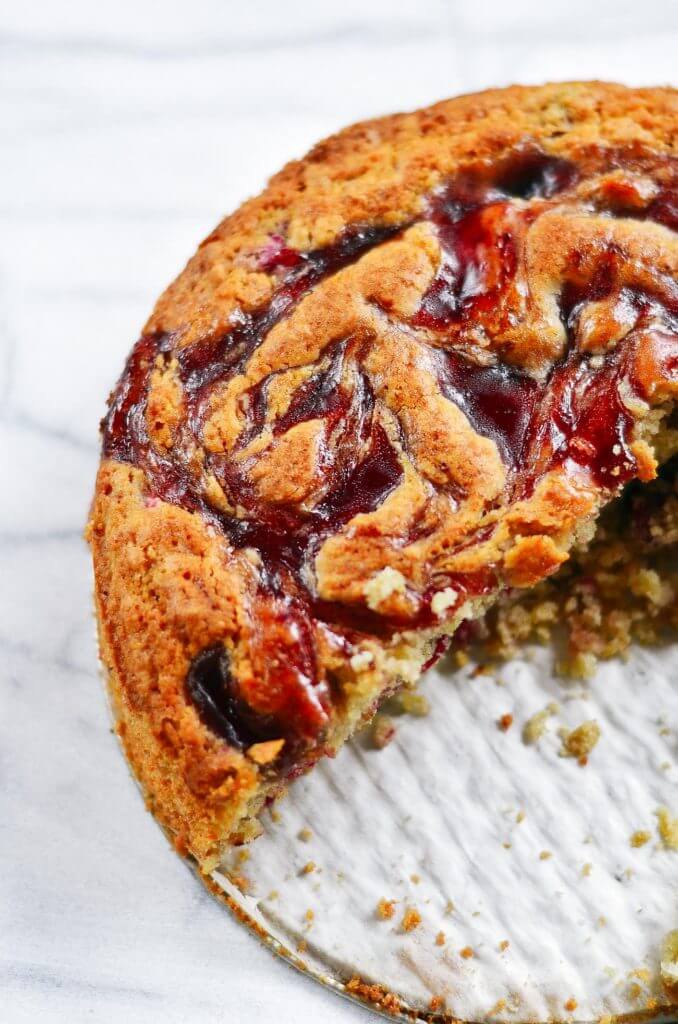 So in the spirit of baking celebrations, I have whipped up a gluten free scone recipe with swirls of strawberry jam as pink and red as all those Valentines day hearts and as happy as I feel as I dance around the kitchen eating grains finally!! Join me in celebrating by making some strawberry scones. Enjoy!
Love,
Kaylie
P.S. This recipe is sweetened with Zen Sweet, which is a sugar free sweetener made from monk fruit. My friend Michelle has come out with this sugar free sweetener and it is great for baking! Plus, you won't get a sugar bonk after eating these, because there is no sugar!!! But, if you want you can just use regular sugar or coconut sugar instead.
Oh yeah…. I almost forgot!
I thought I would include some photos of what the scones looks like if you make it with just the jam for a topping. Swag😎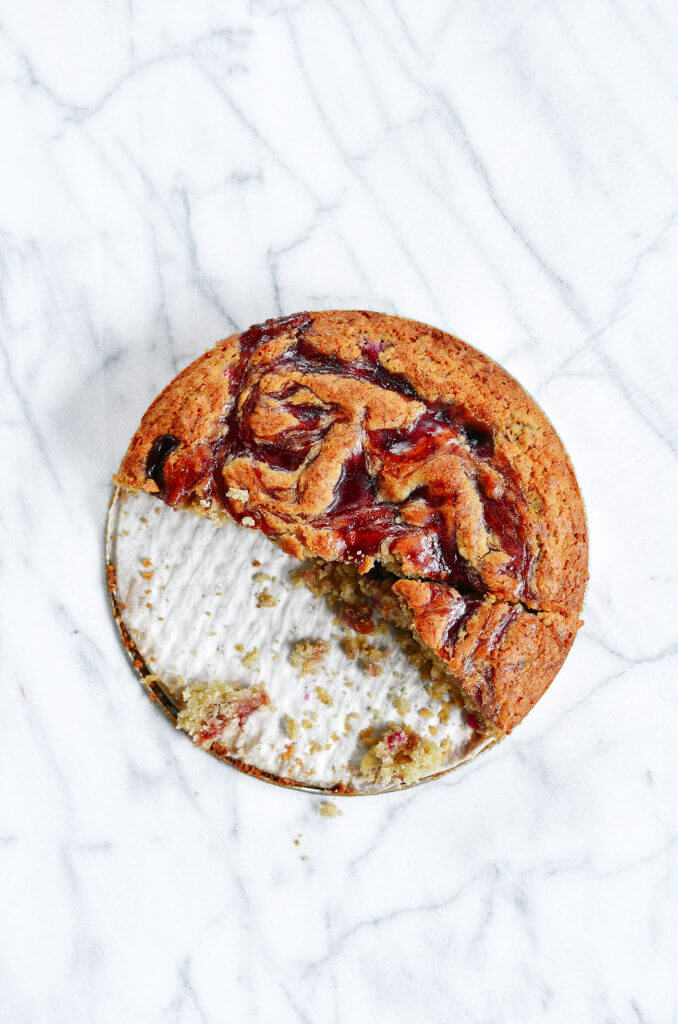 Preheat oven to 400F. Line a baking sheet with parchment paper.

Combine all the scone batter ingredients and blend until smooth.

Pour the batter into a 8" spring form cake pan.

Pour the strawberry preserves on top of the batter. Then use a toothpick to drag it around- making swirls.

Sprinkle slivered almonds over the scone batter. Bake on 400F for about 35 minutes until golden.

After it's cooked, slice into scones.

Optional: dust with powdered sugar.
Nutrition Facts

Best Gluten Free Strawberry Scones

Amount Per Serving

Calories 367

Calories from Fat 126

% Daily Value*

Total Fat 14g 22%

Sodium 198mg 8%

Potassium 9mg 0%

Total Carbohydrates 54g 18%

Protein 5g 10%

* Percent Daily Values are based on a 2000 calorie diet.