Gluten Free Oatmeal Breakfast Cookies
---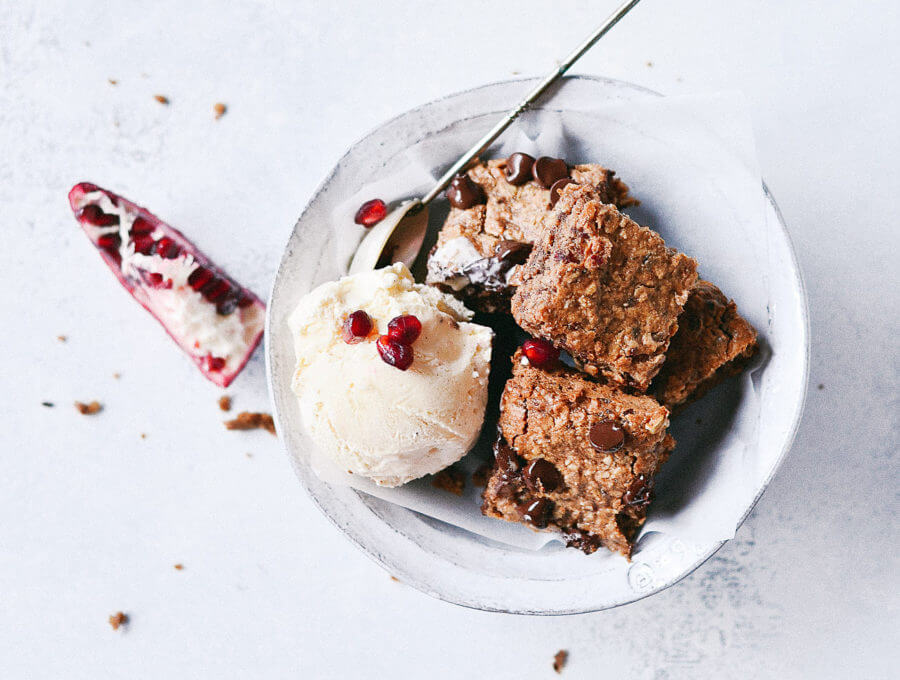 An incredibly easy and kid friendly breakfast cookie. One hundred percent gluten free and dairy free! Made with medjool dates, oatmeal, and almond flour. No refined sugar!
These easy to make gluten free cookie squares carry a deep oat flavor mixed with bits of chewy date pieces; making up a beautiful earthy and wholesome texture. Can easily be stored in the freezer!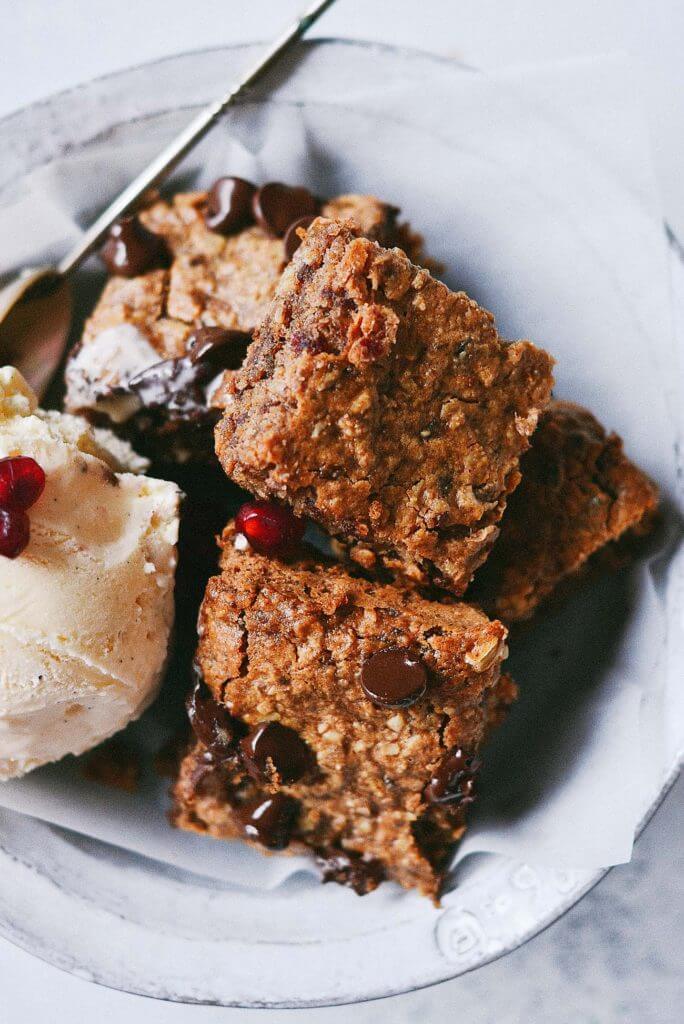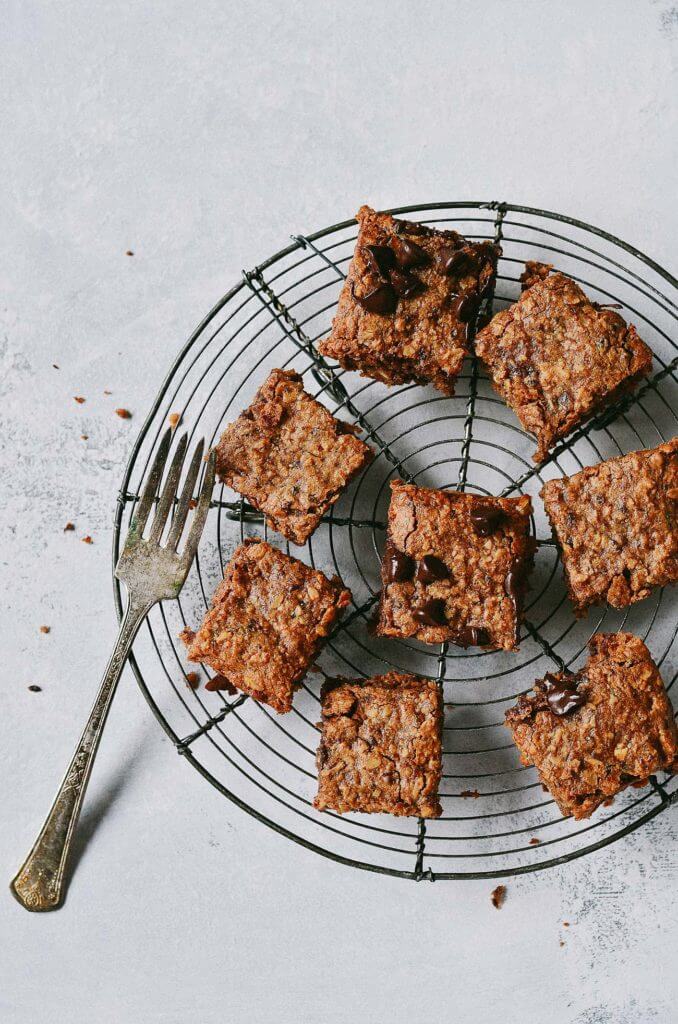 It's a new year!!! I can't believe it. I am pretty sure this year went by so fast that I didn't get to make enough scones. My new scone, biscuit, and breakfast cookie obsession is coming from my new reason to CELEBRATE! You guys, this year I have gone from only being able to eat four different vegetables, eggs, salmon, turkey, and chicken to eating all gluten free flours, little bits of fruit here and there, almost all the veggies, and even some sugar!
A pretty epic transformation that I pray continues to spiral (in a good way). I am excited and so grateful for the healing my body has received. And I reflect on the journey it has taken to get to these first few steps of the fun part of healing!!!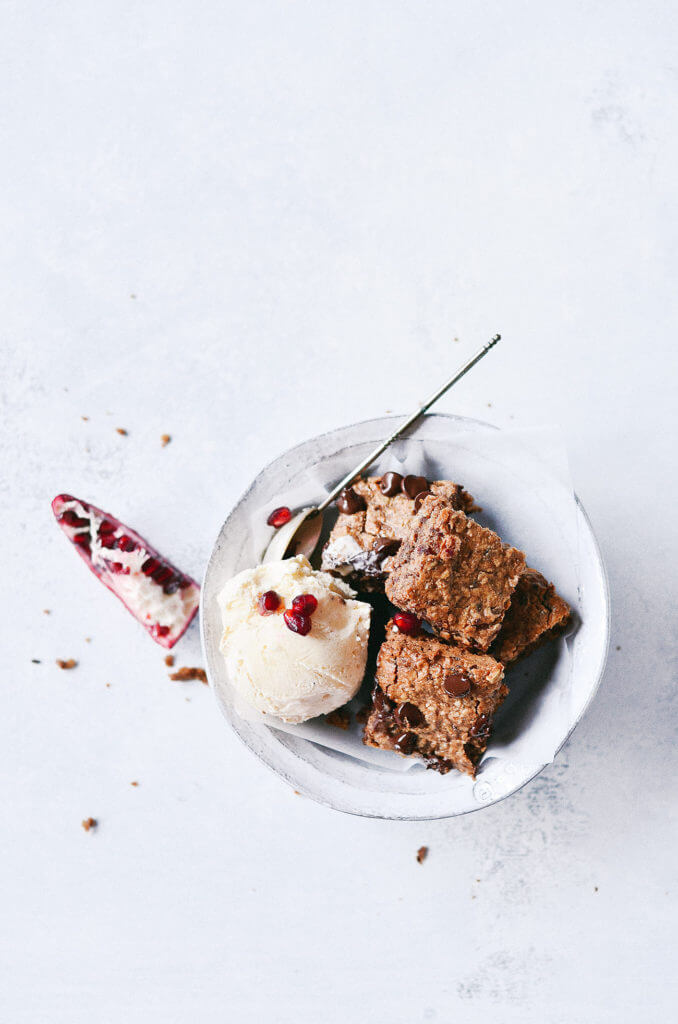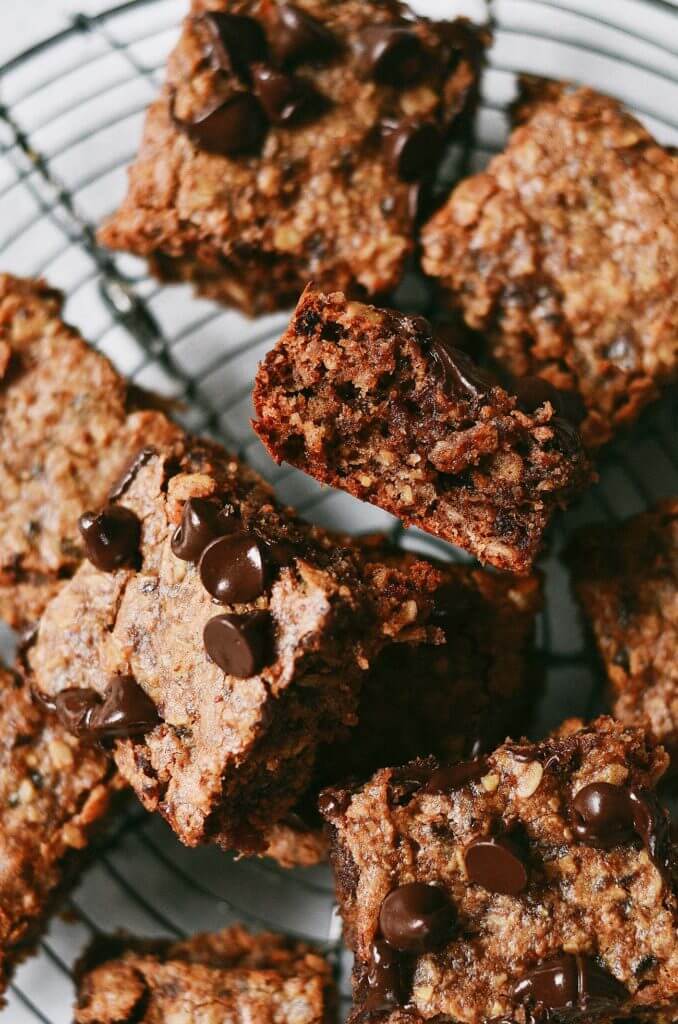 My oatmeal obsession is about to get real.
Oatmeal, oatmeal, oatmeal, I love you. Since I am now able to eat oats, which I have been craving for years… I can now bake gluten free oat scones (soon to come!), cookies (soon to come!), and of course, a good old fashioned oatmeal breakfast cookie that makes all your insides happy dance.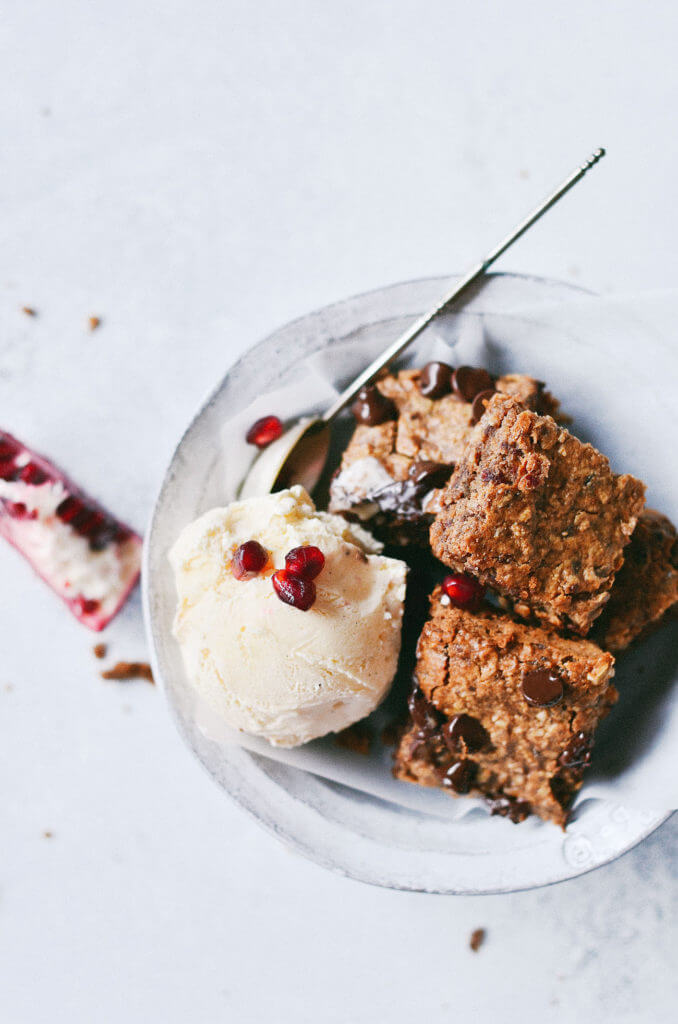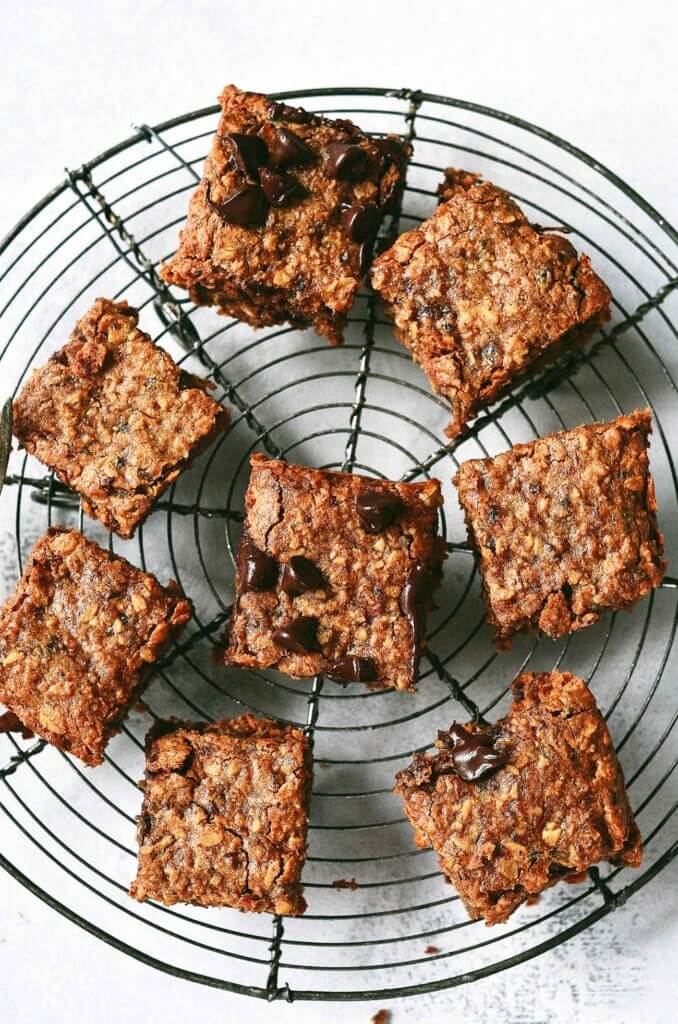 How I am celebrating This new year
These breakfast cookies were just so beautifully paired with a scoop of vanilla ice-cream and sprinkle of pomegranate that I just couldn't hold myself back. So, who cares? Breakfast that looks like this? It's not exactly your New Years resolution, I'm betting. But I am celebrating coming back to life this year! Starting with all the gluten free oat filled treats I can make. Starting now.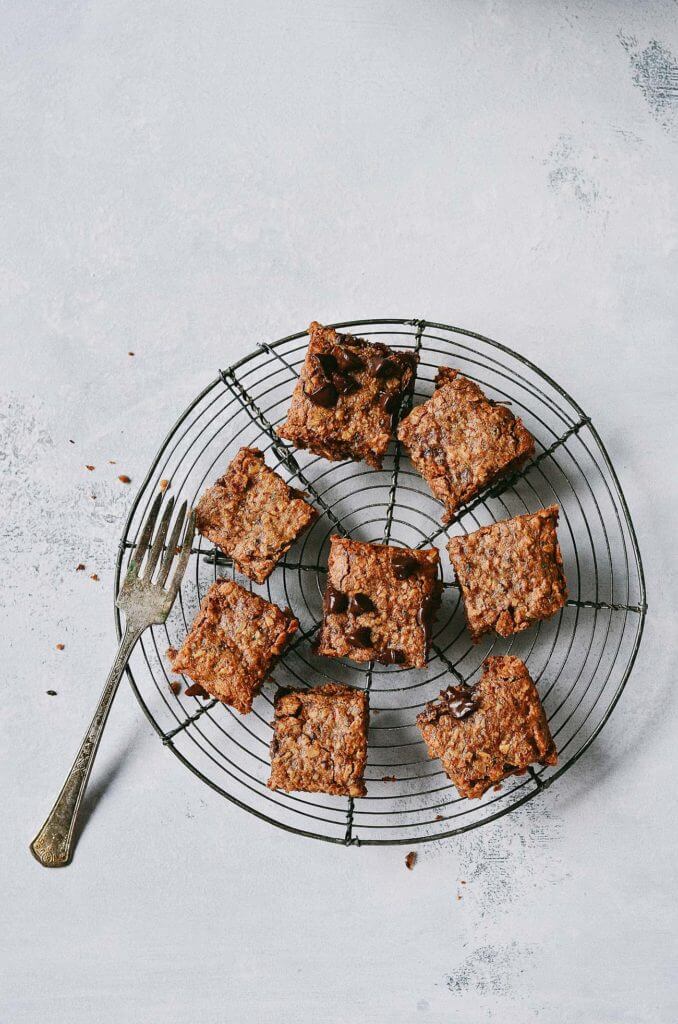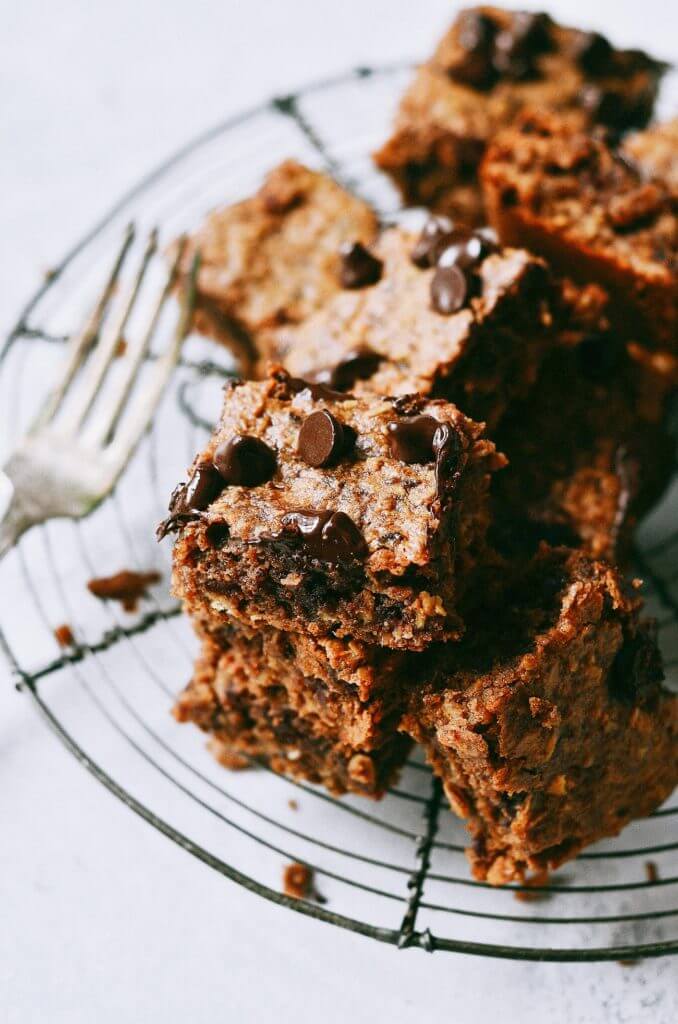 For this recipe, I made everything in my food processor. It is essential to have a high powdered food processor to chop up all those dates. Here is my favorite steady machine: Kitchen Aid Food Processor.
Enjoy!
Too busy to cook now? Pin it for later!
Preheat oven to 350F. Line a 8" by 8" pyrex baking dish with parchment paper.

In a food processor combine all the ingredients, except the oats and chocolate chips. Blend the ingredients together until the batter is fairy smooth- you still want some chunky date texture. The dough will be really sticky!

Add in the oats and pulse the food processor for 5 seconds.

Spoon the batter into the baking dish and smooth out. Sprinkle chocolate chips on top if you want, or just leave plain.

Bake for 50 minutes on 350F until slightly golden brown.
Nutrition Facts

Gluten Free Oatmeal Breakfast Cookies

Amount Per Serving

Calories 130

Calories from Fat 63

% Daily Value*

Total Fat 7g 11%

Sodium 89mg 4%

Potassium 3mg 0%

Total Carbohydrates 15g 5%

Protein 3g 6%

* Percent Daily Values are based on a 2000 calorie diet.