Gluten Free Raspberry Cream Pie
---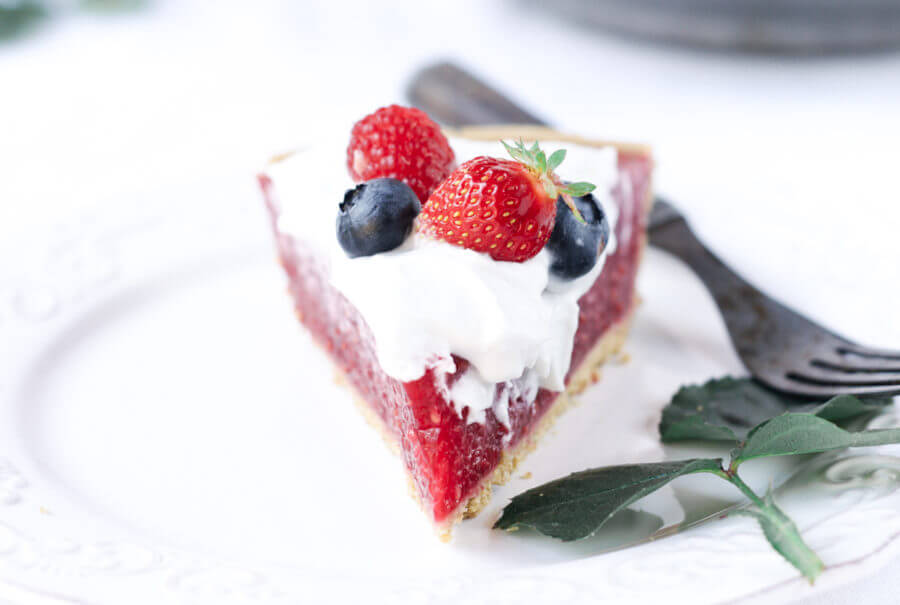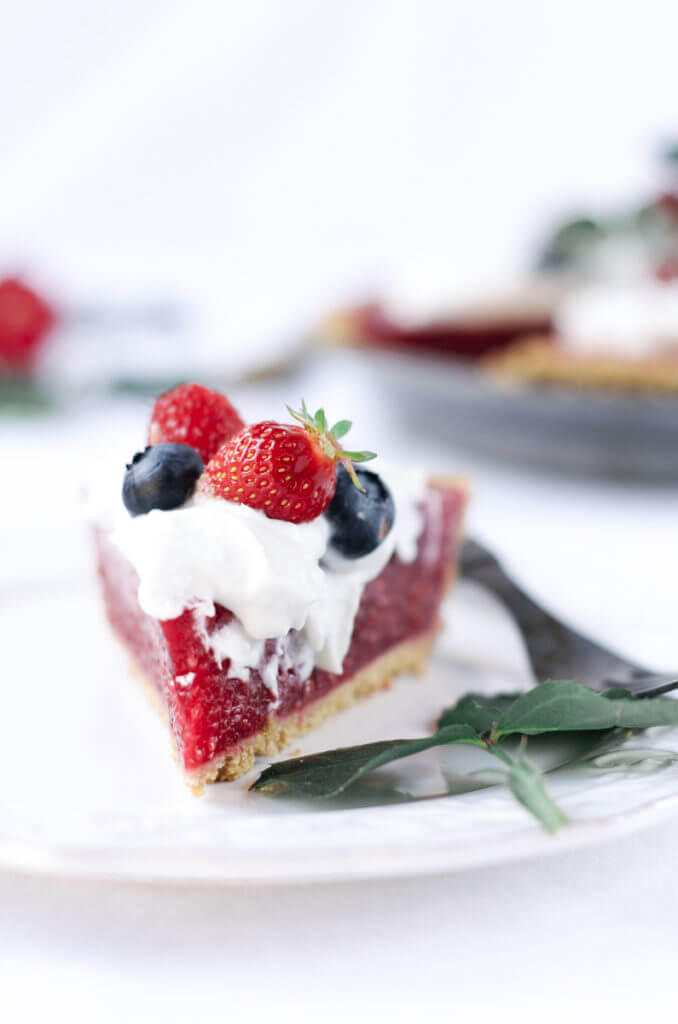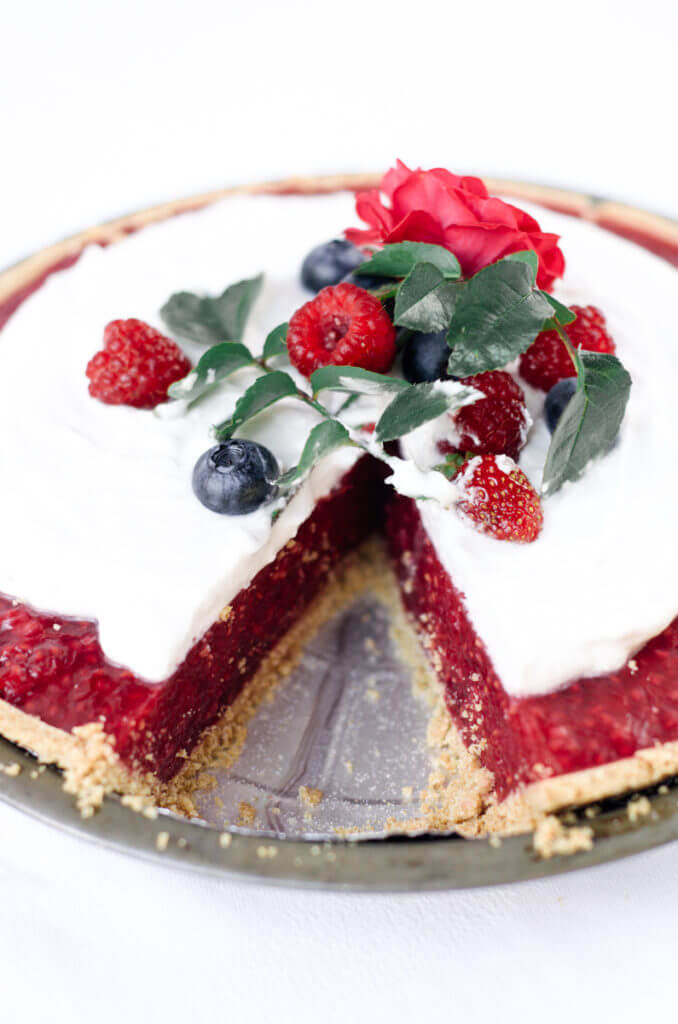 Fun, pretty, and delicious! This gluten free and dairy free pie is made with a delicious graham cracker crust. Filled with fresh raspberry filling. Topped with whipped coconut cream and berries.
I'm so in love with the color of these red raspberries! This pie is simply delicious and so fresh.This recipe is inspired by my beautiful sister and Her mad kitchen skills. We love baking together and this week we got crazy in the kitchen. Whipping up this rad pie was way more fun with Her in kitchen.
My sister and I have a system every time we cook together. She stirs and adds in the ingredients. I always measure out the ingredients and clean up. It's definitely a science. My sister and I are best friends. Baking has always been a way that we love to make memories together. Sharing good food and lots of laughter pretty much sums up our relationship.
Funny story, my sister was always the one who wanted to be a chef. When we were little, she used to live in the kitchen with her little chefs hat and bare-feet. How I ended up being the food blogger, I'll never know. I used to hate cooking. Not joking. Ya, not sure sure what happened there;)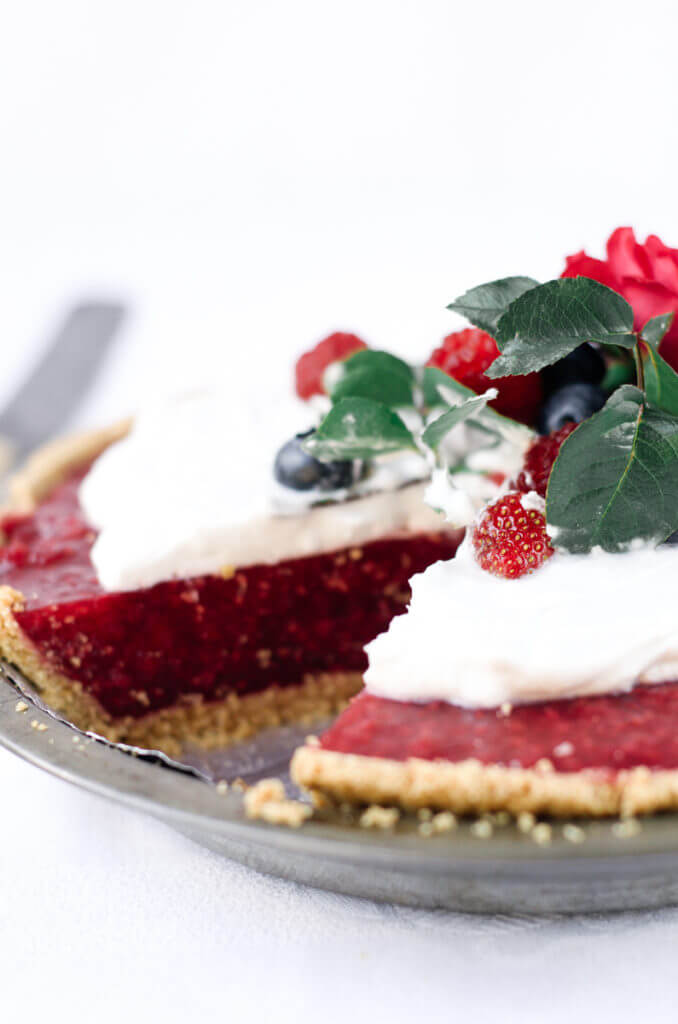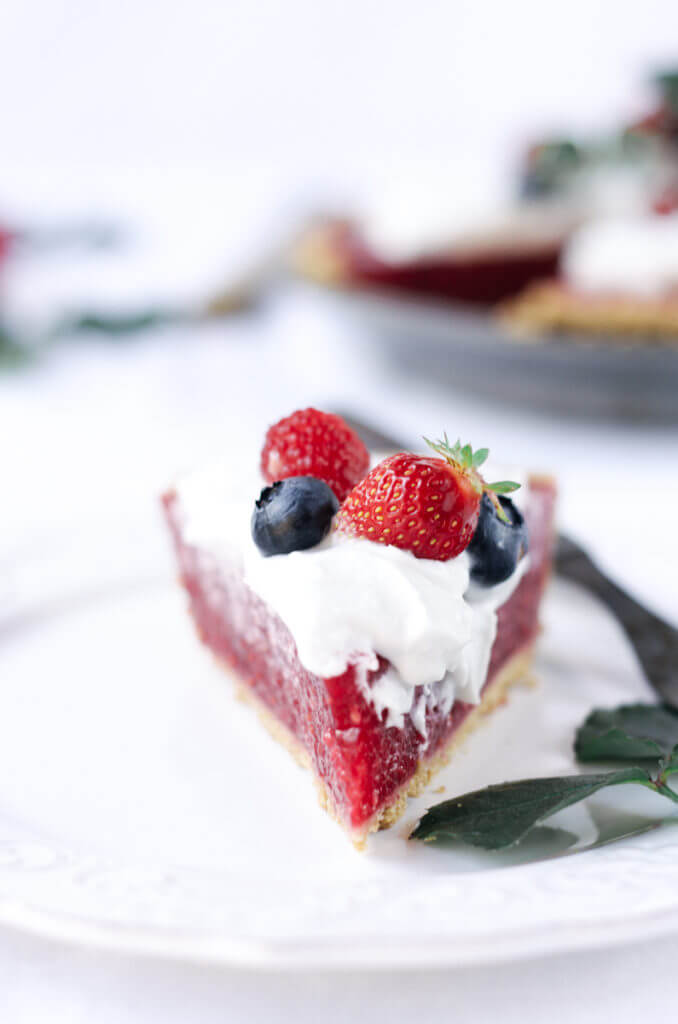 This recipe was a team effort and I am so pumped to share it today! Hats off to my sister for making it happen. She even uploaded the recipe for me, what a babe. She sure knows the way to my heart.
I knew I needed to make this pie the minute I saw… an overflowing bowl of ripe raspberries came through the front door. Straight from the garden and into this pie! It doesn't get much better than that! It has been a dream harvesting so many fresh berries from the garden this summer.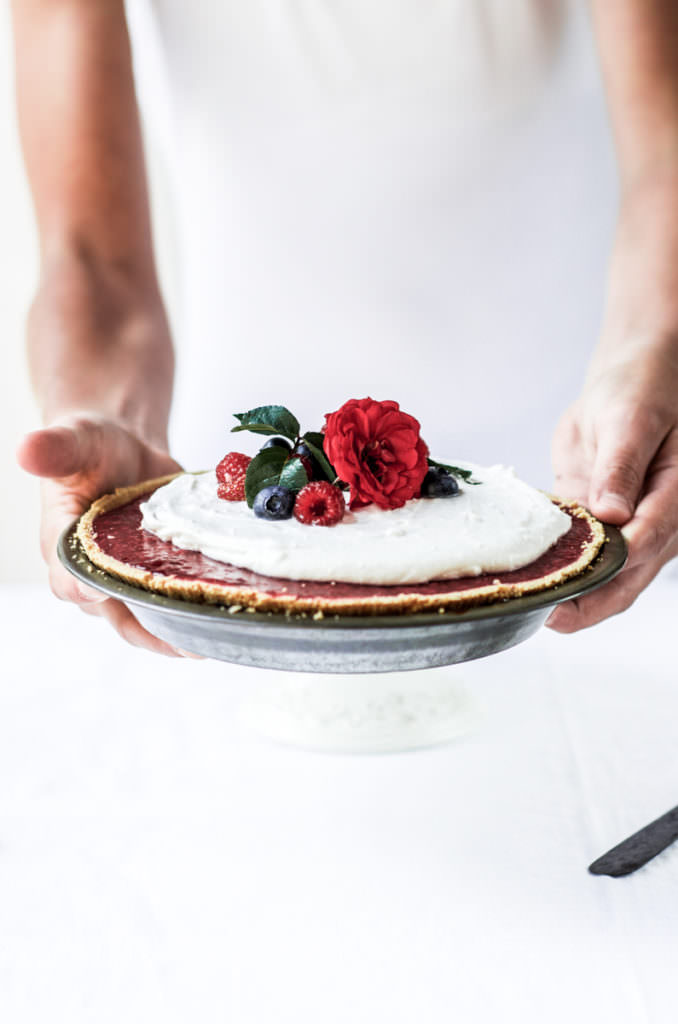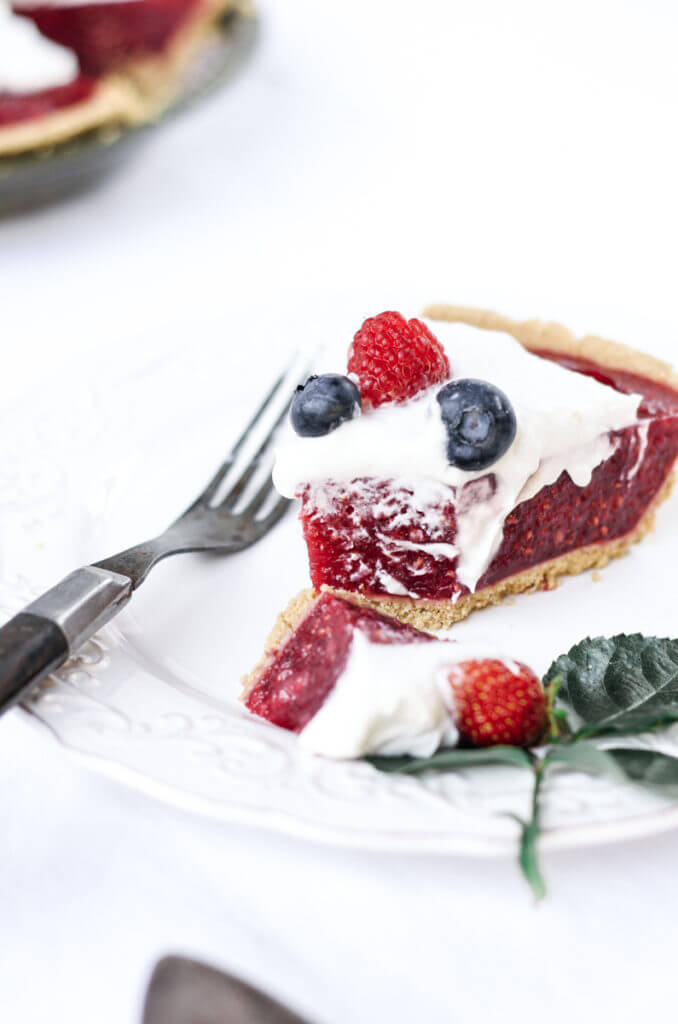 Pie crust
This pie is the essence of summer. It's fun, pretty, and absolutely delicious! Pretty much, it just makes me want more. I made this recipe with a pre-made gluten free graham cracker crust (GASP!!). I never thought I would do this, but the day has arrived. Good thing, it's the perfect fit for this lovely pie. Find the link to the Mi-Del's Gluten Free Graham Cracker Crust here.
Add all ingredients (except gelatin) to a medium sauce pan and stir.

Sprinkle gelatin on to the top of berries mixture.

Let the berry mixture set for 30 minutes or until the gelatin is dissolved and starts to firm up.

Transfer the sauce pan with the berries to the stove and boil over medium heat for 15 minutes stirring constantly. Let cook until the mixture is slightly thickened and the berries turn into a sauce.

Pour the berry mixture into a bowl and chill in freezer for 2 hours.

After the filling has chilled, pour it into the pie shell and chill up to an hour.

Top the pie with whipped coconut cream and berries. How to make whipped coconut cream: http://paleoglutenfree.com/recipes/paleo-banana-bread-french-toast/
Nutrition Facts

Gluten Free Raspberry Cream Pie

Amount Per Serving

Calories 167

Calories from Fat 99

% Daily Value*

Total Fat 11g 17%

Cholesterol 41mg 14%

Sodium 27mg 1%

Potassium 22mg 1%

Total Carbohydrates 10g 3%

Protein 8g 16%

* Percent Daily Values are based on a 2000 calorie diet.