ground cinnamon & salt
Category
---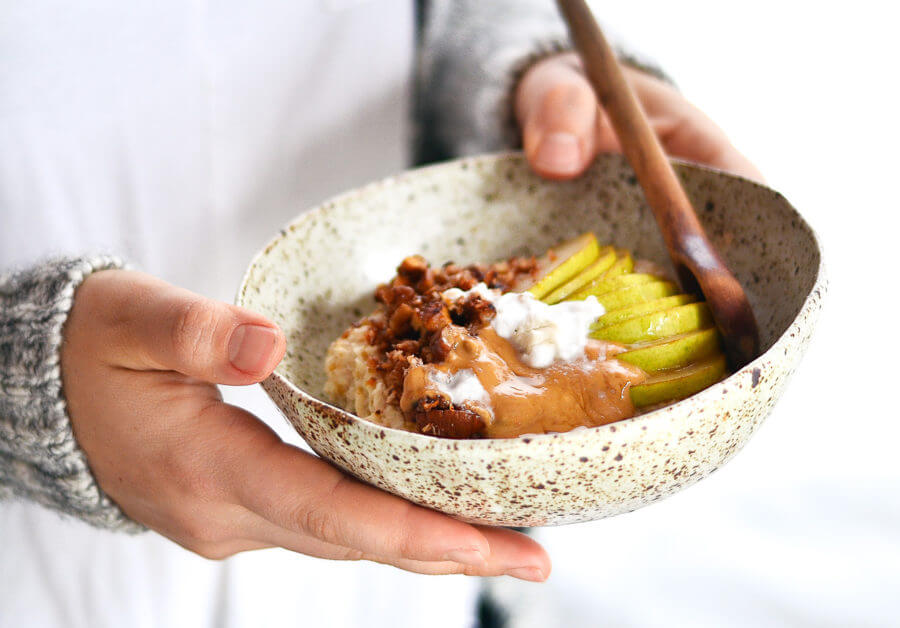 This 3 minute paleo compliant porridge is the perfect comforting food for rainy morning breakfasts. Snuggle up with warm toasty coconut and almond essence and the deep flavors of cinnamon and pear. 100% good for you and easy to make 😉 Gluten free, grain free, and vegan.

Print Recipe 3 Minute Ultimate Paleo Breakfast Porridge This 3 minute paleo porridge is the perfect comforting food for rainy morning breakfasts. Snuggle up with warm toasty coconut and almond essence and the deep flavors of cinnamon and pear. 100% good for you and easy to make 😉 Gluten free, grain free, and vegan. Ingredients Info Cook Time 2 minute Prep Time 1 minutes Servings serving MetricUS Imperial Course Main Dish Votes: 57
Rating: 3.65
You: Rate this recipe! Recipe Notes

If you want to top this bowl with some crunchy paleo granola, check out my favorite brand's banana nut butter grain free granola!

Info Cook Time 2 minute Prep Time 1 minutes Servings serving MetricUS Imperial Course Main Dish Votes: 57
Rating: 3.65
You: Rate this recipe! Recipe Notes

If you want to top this bowl with some crunchy paleo granola, check out my favorite brand's banana nut butter grain free granola!

Ingredients Instructions
Heat almond milk in a saucepan over medium heat for about 1 minute until warm.
Add in the rest of the ingredients and cook for 1-2 minutes until soft.
Optional toppings: sliced pears, nut butter, almond milk, paleo granola, honey or maple syrup.
Nutrition Facts 3 Minute Ultimate Paleo Breakfast Porridge Amount Per Serving Calories 488 Calories from Fat 423 % Daily Value* Total Fat 47g 72% Sodium 18mg 1% Total Carbohydrates 20g 7% Sugars 4g Protein 11g 22% * Percent Daily Values are based on a 2000 calorie diet.
Read more