chopped pecan peices
Category
---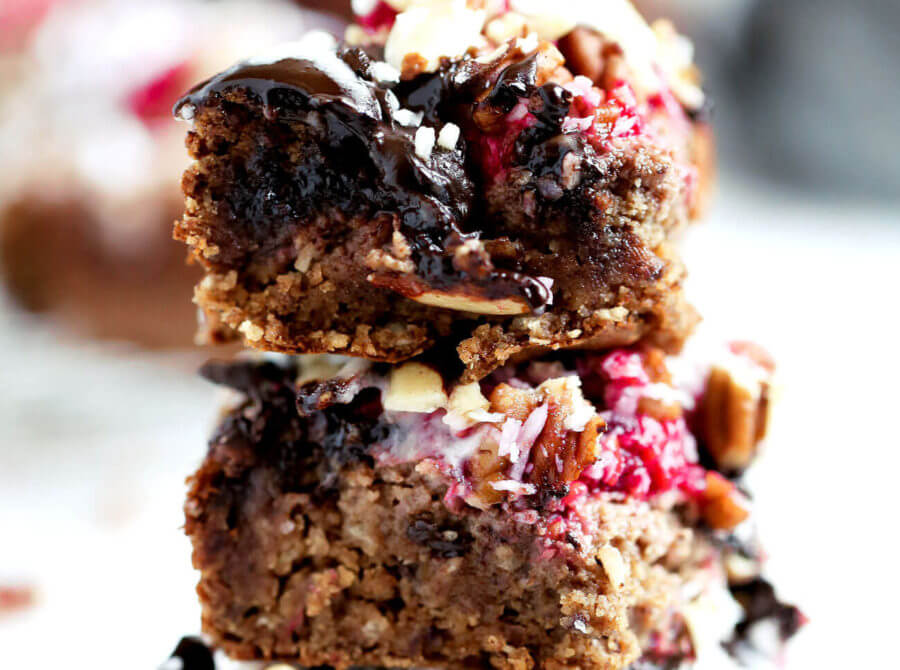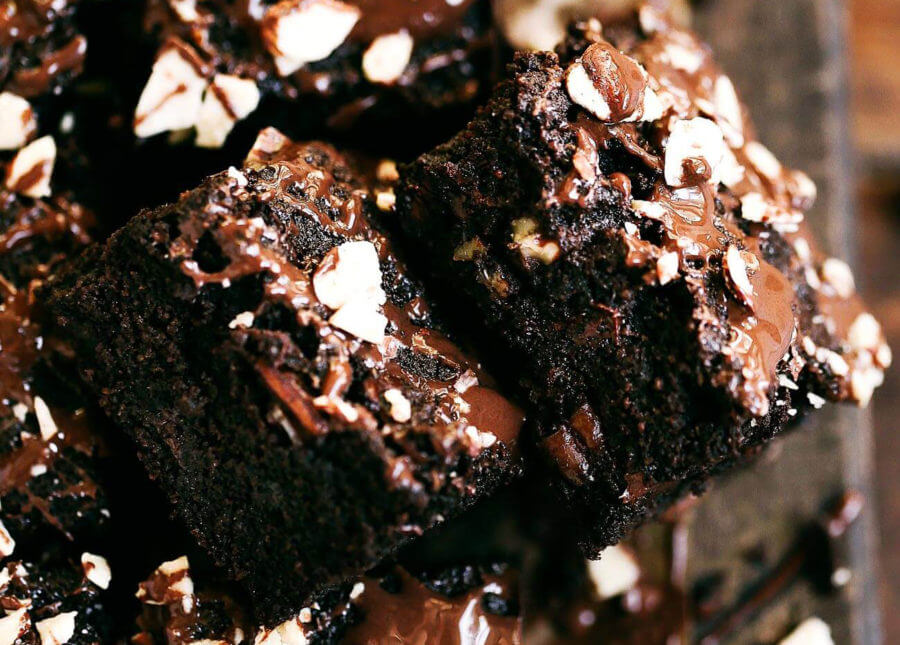 A must make decadent triple fudge coconut flour brownie recipe! Completely paleo and a healthy treat for everyone! Gluten eaters and healthy eaters alike will devour these rich chocolaty treats. Packed with loads of chocolate and nuts, these brownies are ready for the oven in only five minutes!

Print Recipe Triple Fudge Coconut Flour Brownies A must make decadent triple fudge coconut flour brownie recipe! Completely paleo and a healthy treat for everyone! Gluten eaters and healthy eaters alike will devour these rich chocolaty treats. Packed with loads of chocolate and nuts, these brownies are ready for the oven in only five minutes! Ingredients Info Cook Time 30-35 minutes Prep Time 5 minutes Servings brownies MetricUS Imperial Course Dessert Votes: 89
Rating: 3.85
You: Rate this recipe! Info Cook Time 30-35 minutes Prep Time 5 minutes Servings brownies MetricUS Imperial Course Dessert Votes: 89
Rating: 3.85
You: Rate this recipe! Ingredients Instructions
Preheat oven to 350F. Line a 7" by 7" square brownie pan with parchment paper.
In a food processor (or by hand) combine the ingredients for the brownies (except the chopped pecan pieces and chocolate chips). Blend the batter until completely smooth.
Then stir in the chocolate chips and pecan pieces by hand. Pour the batter into the 7" brownie pan and smooth out.
Bake on 350F for 30-35 minutes until a knife when inserted comes out clean.
Optional toppings are 1/4 cup chocolate chips melted with 1-2 tablespoons coconut oil (drizzle) and toasted nuts.
Nutrition Facts Triple Fudge Coconut Flour Brownies Amount Per Serving Calories 420 Calories from Fat 270 % Daily Value* Total Fat 30g 46% Saturated Fat 18g 90% Polyunsaturated Fat 4g Monounsaturated Fat 7g Cholesterol 62mg 21% Sodium 153mg 6% Potassium 210mg 6% Total Carbohydrates 33g 11% Dietary Fiber 10g 40% Sugars 18g Protein 8g 16% Vitamin A 1% Vitamin C 0.2% Calcium 2% Iron 10% * Percent Daily Values are based on a 2000 calorie diet.
Read more