10 Insanely Delicious Paleo Summer Desserts
---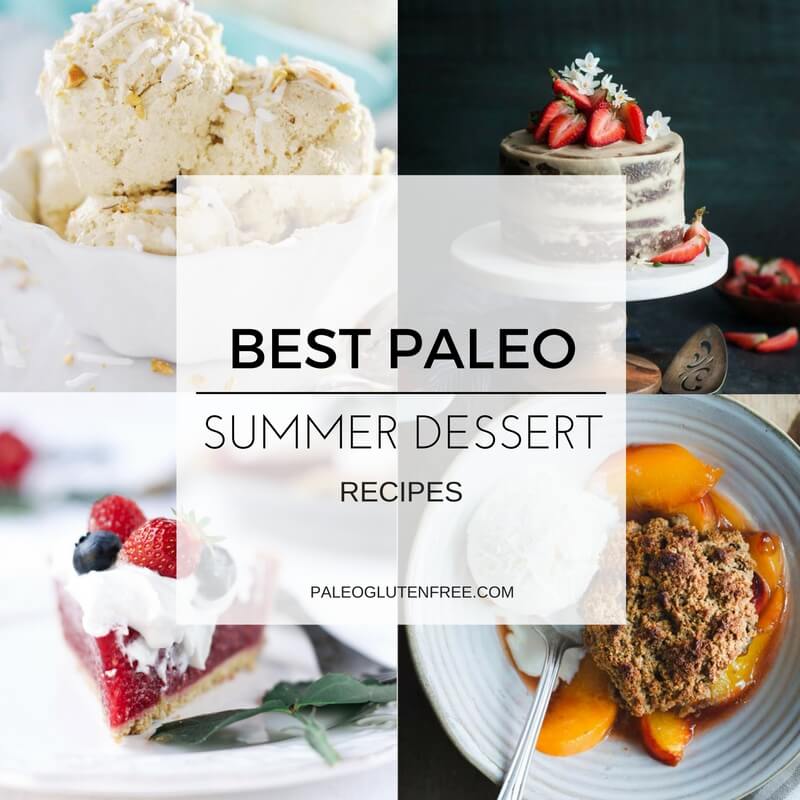 Summer just isn't complete without a pile of delicious deserts! I have compiled a round up of 10 amazing paleo desserts. This bunch of incredibly flavorful and beautiful treats is a must. Making a few of these paleo desserts is a sure way to finish off the summer with a bang! Across the web, there are so many talents. And so, today I have gathered recipes from some of these crazy amazing people. In this post, I am sharing their creations. Because,  everyone needs to know about these yummy treats and the people behind them.
First of all, I feel so blessed to connect with many incredibly people across the globe. Also, blogging has opened up a world of new connections. It is a joy to work with so many of these amazing people. I love seeing others creations and creativity with food. Furthermore, many of these bloggers have amazing stories and more beautiful recipes. So be sure to check out their blogs!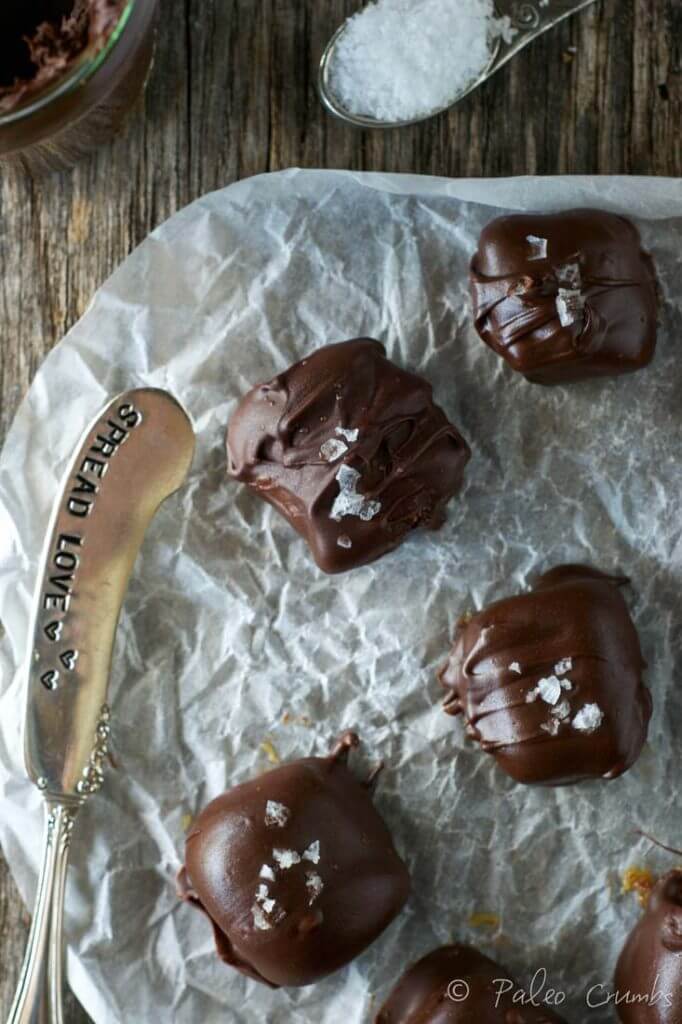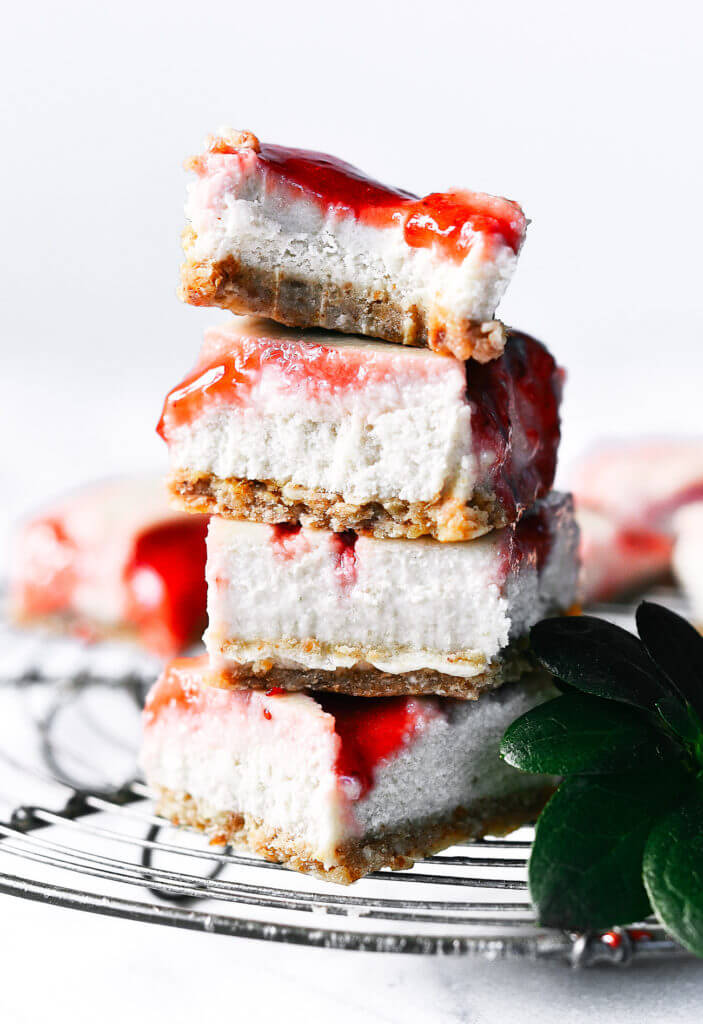 Best, no bake, easy, vegan strawberry cheesecake! Refined sugar free, paleo, raw, creamy, healthy, and addictive! This dairy free cheesecake will fool you into believing it's not healthy! So rich and soft with fresh fruit flavor and and incredibly creamy texture!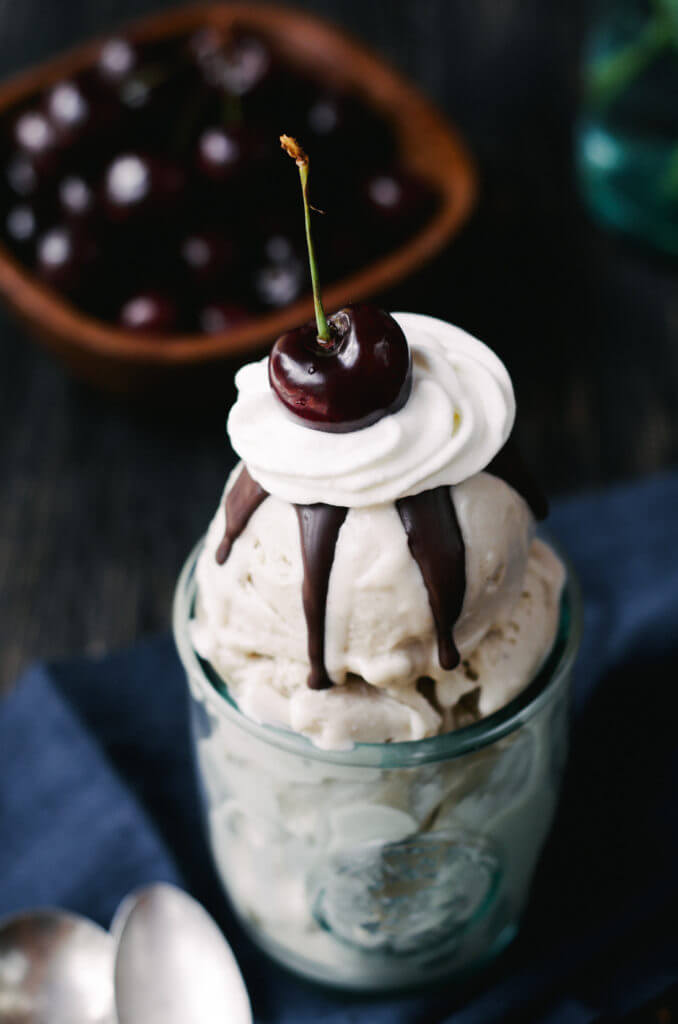 Nothing says summer like this rich and creamy Banana Split. This smooth and decadent frozen dessert is dairy free, paleo, and has a vegan option as well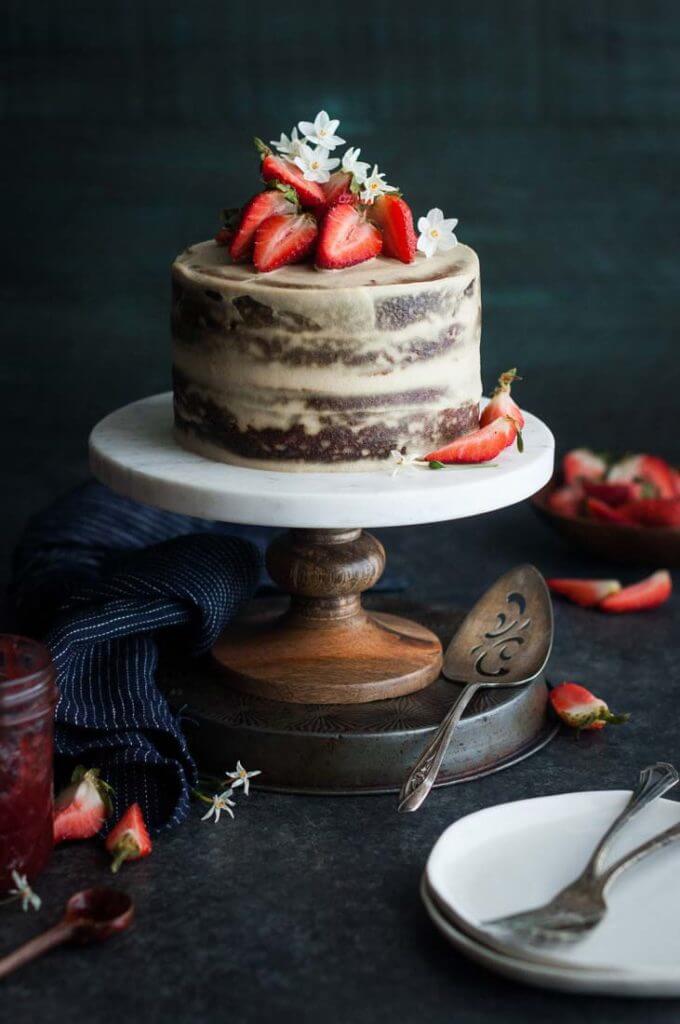 This cake was amaaaaazing. Because of the liquids and yogurt in the batter, the cake layers had a texture almost like a tres leches cake. It was like the almond cake layers had been slightly soaked in a sweet creamy milk and then chilled. Those creamy layers of cake along with the strawberry jam and not overly-sweet cashew frosting were so perfect together and I was SO grateful that I made sure to write all the ingredients down.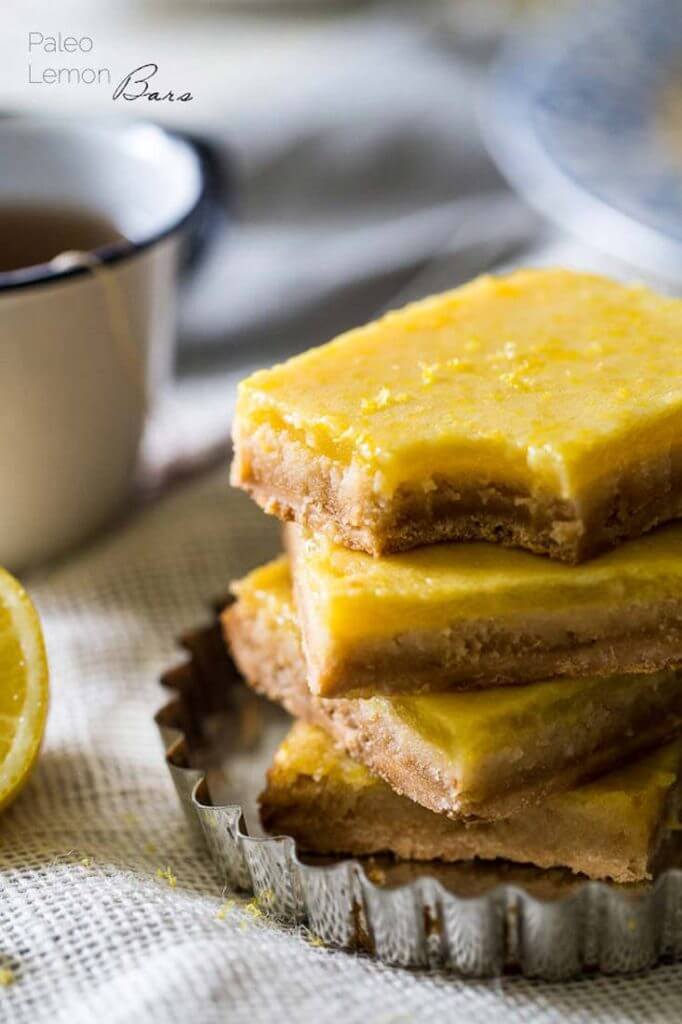 The classic lemon bars get a Paleo-friendly makeover! They're sweet, bright and so easy with only 5 ingredients! You'd never know these are healthy!
Don't you love how a creamy bowl of ice cream just hits the spot on a long summer day? This no churn pistachio ice cream is full of the nutty, slightly salty and sweet flavors of pistachio and topped with a little chopped pistachio and coconut for texture.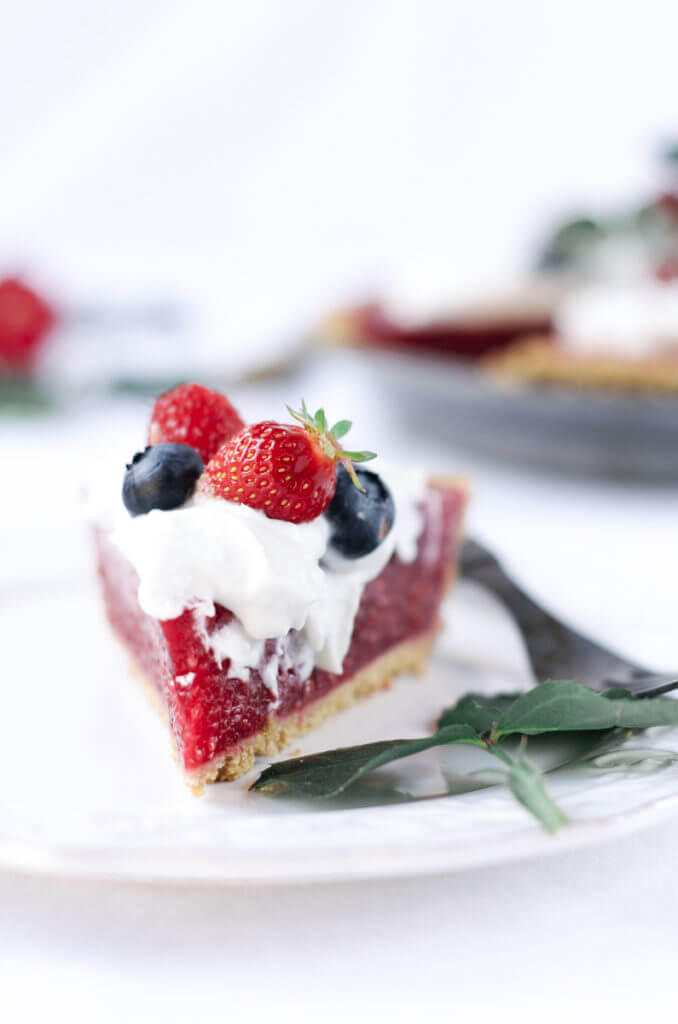 Fun, pretty, and delicious! This gluten free and vegan pie is made with a delicious graham cracker crust. Filled with fresh raspberry filling, and topped with whipped coconut cream and berries.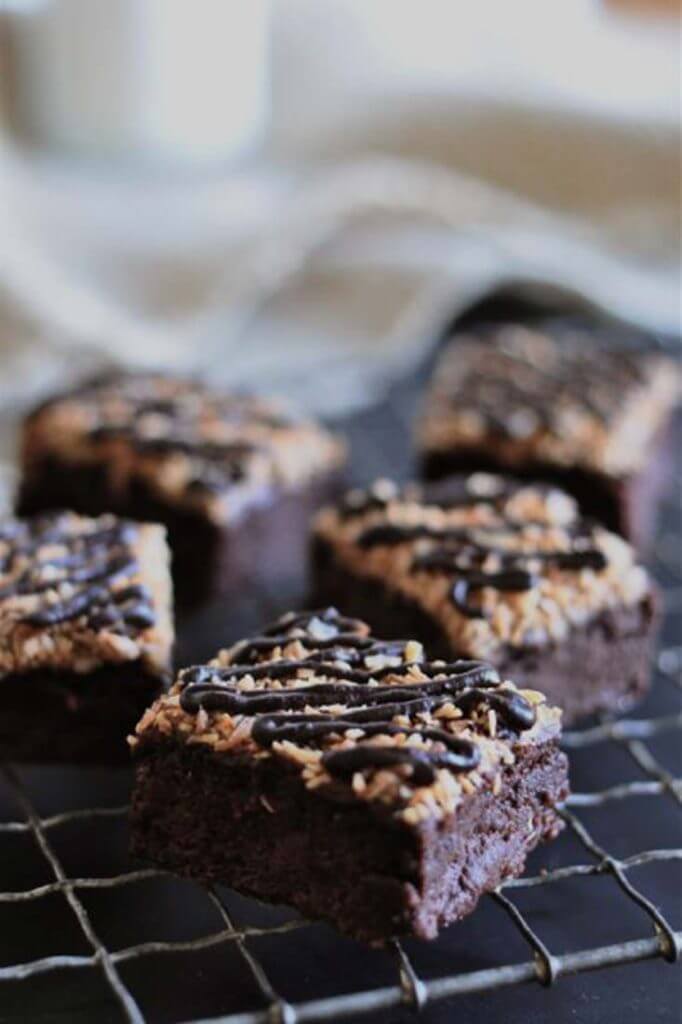 So, these amazing looking brownies are so decadent and delicious! Not only that, but they are created form the amazing Alessandra from The Foodie Teen blog. These brownies will make your day! And served alongside a glass of milk… um, yes.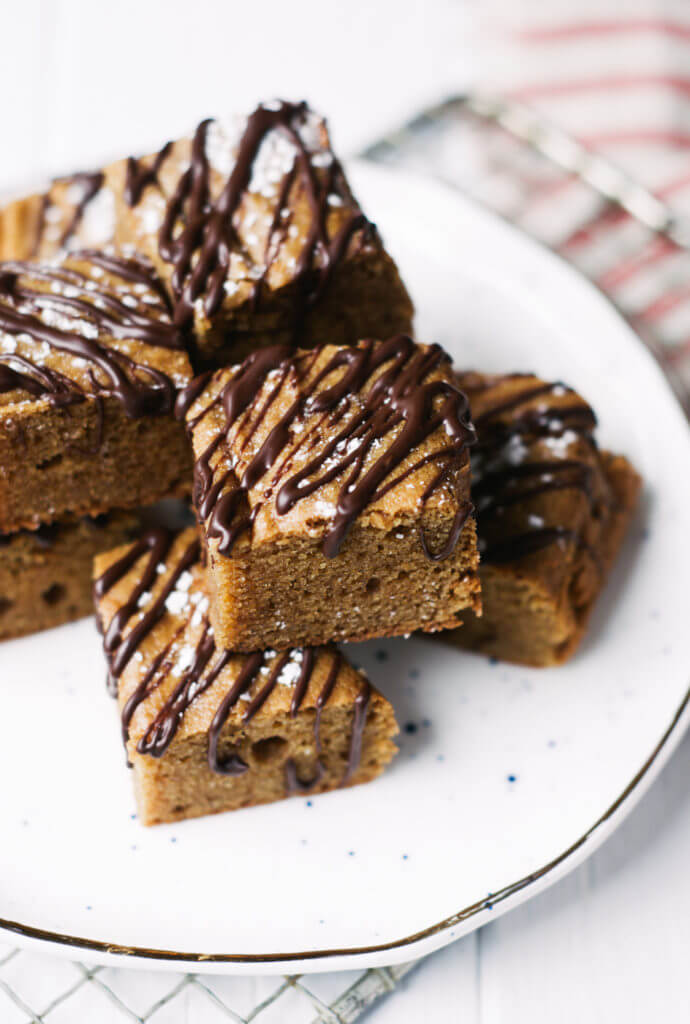 This Paleo snack cake is so incredibly moist and practically melts in your mouth. Tastefully drizzled with lushes chocolate sauce, this grain free dessert makes a perfect snack for those sweet tooth cravings.
Ready for some chocolate goodness?! These easy paleo treats are deliciously rich and creamy. Made without dairy, these fudge bites are vegan… And dare I say, good for you? Ha ha, I once saw that pin on Pinterest about chocolate coming from a green plant; therefore, it was a vegetable. Let's just go with that theory for today, huh?
Well, I hope this post brought you joy… and brought some hunger. Because, I sure am ready for one of those yummies! Finally, be sure to share this post with friends! Because, sharing is caring:)